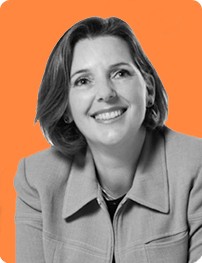 Business Director
Katharine has over eighteen years of agency leadership with multinational key accounts including P&G, Unilever, Nestlé, J&J, and Colgate-Palmolive; iconic luxury and FMCG brands.
Arriving in Shanghai from Johannesburg, Katharine has worked in Asia since 1998 and is now based in Hong Kong. A Regional Director for eight years, covering 17 Asian markets, she led both brand communication strategy and business management at international agencies including JWT, Lowe, Y&R and Leo Burnett. Within different operational models, she was responsible for streamlining procedural process, cost benchmarking, contract negotiation and fee structuring consistently delivering above targeted results.
Katharine is a results oriented leader with the breadth and depth of knowledge to overcome marketing management challenges and motivate smart solutions for teams separated by geography, structure, responsibility or agenda, which makes her ideally suited to her role with TrinityP3.
Contact: katharine@trinityp3.com
People
Are you a marketing or advertising professional, with 10 years industry experience? Are you currently freelance, consulting and not employed full-time? Are you interested in providing advertisers with knowledge and insights into the creative and production process? Then send us your resume with a letter telling us why you would like to be part of the team at TrinityP3. Resumes should be sent to georgia@trinityp3.com
The current TrinityP3 Team:
Management Team
Australia
Asia
Europe
New Zealand