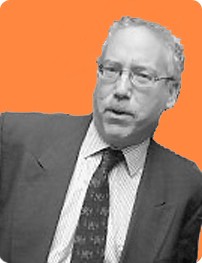 Business Director
Les has had a long and distinguished career in media agency management having spent most of his career within the Omnicom Network as Senior Vice President and The International Media Director of the BBDO Media Department, the predecessor of OMD. In that capacity, he was responsible for the international media operation for numerous multinational such as GE, Gillette, Pepsi and others, working in dozens of countries including North America, the major countries in Europe and Latin America, Australia, Japan, Hong Kong, New Zealand and Singapore.
Subsequent to BBDO, Les was a Senior Director of a B2B Internet start up (One Media Place) located in New York and San Francisco and subsequently Director for Media/Marketing at the Vidal Partnership one of the hottest Hispanic agency in the USA. He then moved to Australia as CEO at ETCOM, the leading ethnic advertising agency owned by the WPP Agency Network. In 2004 Les left Australia for the Ukraine to become CEO of Media Direction in the Omnicom Network. Late in 2004, he was promoted to COO with responsibility for 10 affiliated agency and promotion companies with over 200 staff reporting in. In 2005, Les moved to Moscow to become SVP Client Services for Media Direction, an agency within the Omnicom umbrella. His last full time assignment in Europe was at MindShare Moscow as Client Services Director.
In 2008, Les was training media and creative agencies across Europe, Middle East, America, and Africa. In addition he was The Freedom Forum Visiting Professor of Advertising in the School of Journalism, University of Florida and was an Adjunct Professor of Advertising at Baruch College in NYC. He also was the instructor for Branding and Strategy for the ANA training for member clients.
In 2009, he became President of Media Direction India, one of the largest media specialty agencies on the subcontinent. In 2010, he returned to Sydney where he ran Villages Publishing, a niche publishing group targeting adults 50+. Les is currently a Contributing Editor to The Internationalist Magazine where he writes an ongoing column. He also guest writes a column for the American Business Media's (ABM) online magazine and has been profiled in publications including Advertising Age (USA), Ad Week (USA), Media Week (USA), Campaign (England), Campaign (India), The Australian and AdNews (Australia).
Recent Articles:
People
Are you a marketing or advertising professional, with 10 years industry experience? Are you currently freelance, consulting and not employed full-time? Are you interested in providing advertisers with knowledge and insights into the creative and production process? Then send us your resume with a letter telling us why you would like to be part of the team at TrinityP3. Resumes should be sent to georgia@trinityp3.com
The current TrinityP3 Team:
Management Team
Australia
Asia
Europe
New Zealand