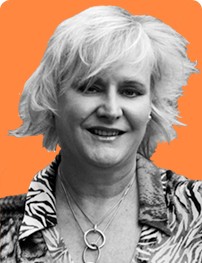 Senior Consultant
Shirley has a unique and diverse career background spanning over 30 years, with proven experience in the print, advertising, publishing, graphics arts, marketing, and corporate arena.
With humble beginnings as the first female tradesperson in composition and apprenticed to a print and publishing company, Shirley went on to forge a successful career in the strategic, creative and production development, execution and management of primarily print based communication (advertising, direct mail, corporate campaigns, books, magazines) for many national and international, blue chip high volume accounts from within the advertising agency, supplier and corporate arenas and most recently as an independent contractor, "Pearl of a Girl".
Shirley has also been a lecturer at the School of Graphic Arts and an integral foundation member of various start up businesses including: Saatchi and Saatchi Advertising's first below the line division – Equator, Mojo Australia's first direct marketing division and Blue Star Print Group's print and logistics management division where she held roles including Corporate & Social Responsibility Manager, Account Director for Vodafone (located within Vodafone) and initially, Business Manager when the division was first created.
With a hands-on approach, and a proven ability to implement creative, practical and sustainable solutions which enhance clients business requirements and deliver financial growth, Shirley's talents provide TrinityP3 clients with financially viable, quality advice in all areas of production.
People
Are you a marketing or advertising professional, with 10 years industry experience? Are you currently freelance, consulting and not employed full-time? Are you interested in providing advertisers with knowledge and insights into the creative and production process? Then send us your resume with a letter telling us why you would like to be part of the team at TrinityP3. Resumes should be sent to georgia@trinityp3.com
The current TrinityP3 Team:
Management Team
Australia
Asia
Europe
New Zealand