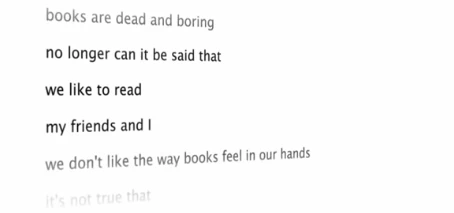 I was sent this link by Clive Burcham at The Conscious Organisation, it's a video on YouTube titled "The Future of Publishing".
Apart from the fact that I have seen this technique several times before, it is a thought provoking message.
In all of the discussions abut the relevance of publishing, including books, newspapers and magazines, I believe many people are missing the point. There will always be a need for information and ideas to be recorded and disseminated and distributed. All that technology has provided is:
1. Faster ways of achieving this – click speed
2. Lower cost opportunities – not everything needs to be committed to ink and paper
3. Easier access to these distribution channels – everyone can be a publisher
And while there are many more people publishing than ever before, the big issue continues to be the ability to build trust with the audience. Most successful traditional brands have this, but in their transition to new publishing formats they are at risk of losing this advantage.
Want more articles like this? Subscribe to our newsletter: