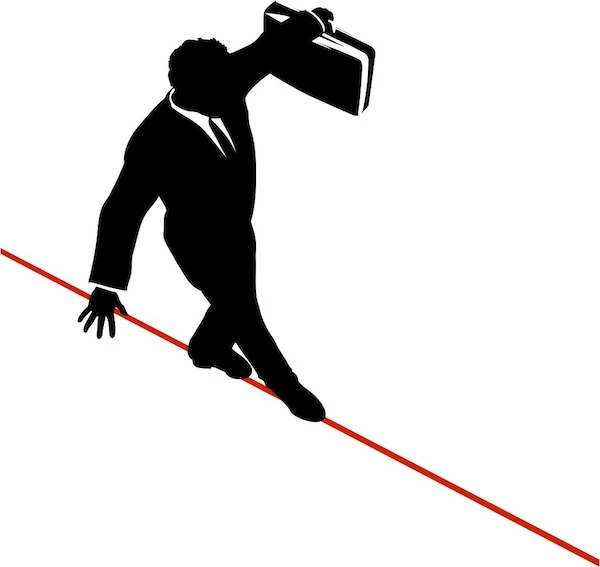 The post was updated on October 25, 2018 as since this was posted the focus on Content and Content Marketing has become a major thrust for many marketers especially in the B2B, but also the B2C category. While terms like ATL and BTL and TTL are occasionally used, content and channel have now been well established. But there are still issues and opportunities in developing and executing content marketing strategies which you can read about here.
For far too long marketers and advertisers have held on to the outdated terms of ATL and BTL with increasingly more activity being Through the Line (TTL).
Internet advertising, Content Marketing and more importantly Social Media has blurred the traditional descriptions for ever.
The origins of the old fashioned terms ATL and BTL came from the early days of media commissions, where the agency would prepare quotes and invoices based on creative and production that was media commission generating being subsidised and "above the line" which non-media commissioned related activity was "below the line".
But the media commission in most markets is being phased out and replaced increasingly by resource based fee models.
And the idea that ATL is mass paid media and BTL is one-to-one direct communications is also not a clear differentiator any more as technology means that you can now communicate with a mass market one-to-one.
So if it is no longer relevant to use ATL or BTL, then what should we use?
The logical differentiation come from the media and entertainment industry and that is CHANNEL and CONTENT.
Media companies create content and distribute through their media channels.
Movie studios commission or acquire content from producers and distribute through their distribution channels.
Record companies sign artists who create content to distribute through retail and online sales.
Publishers commission or sign authors to write content for publication and distribution through retail and online sales.
And the advertising and marketing communications can be categorised the same way.
Marketers commission various agencies to develop, select or buy channels to reach their audiences and create the content to and engage their audiences.
Media agencies are now talking about how channels can now be "Bought, owned or earned".
Traditional creative agencies create content – advertising for use over mass media channels.
Digital agencies build content – web site, application and banner ads for accessed and interacted with over a mass channel – the internet.
Content marketing agencies create and curate content – developing branded content resources across written, visual, audio and video to be shared and distributed across multiple channels.
Direct marketing create content – personalised and customised eDM and Direct Mail – for distribution through mass channels – email, telephony, fax, internet and mail.
Database marketing is defining channels and strategy for content.
Public Relations use media relations strategies to develop content for particular media editorial channels.
Can you suggest a more useful distinction?
It you are interested in learning more on Content Marketing you can watch our Golden Minute video here. Or watch the argument for if channel should lead content in a Golden Minute here.
Interested in having your current marketing, media, channel or content strategy independently assessed? Find out more here.
Want more articles like this? Subscribe to our newsletter: