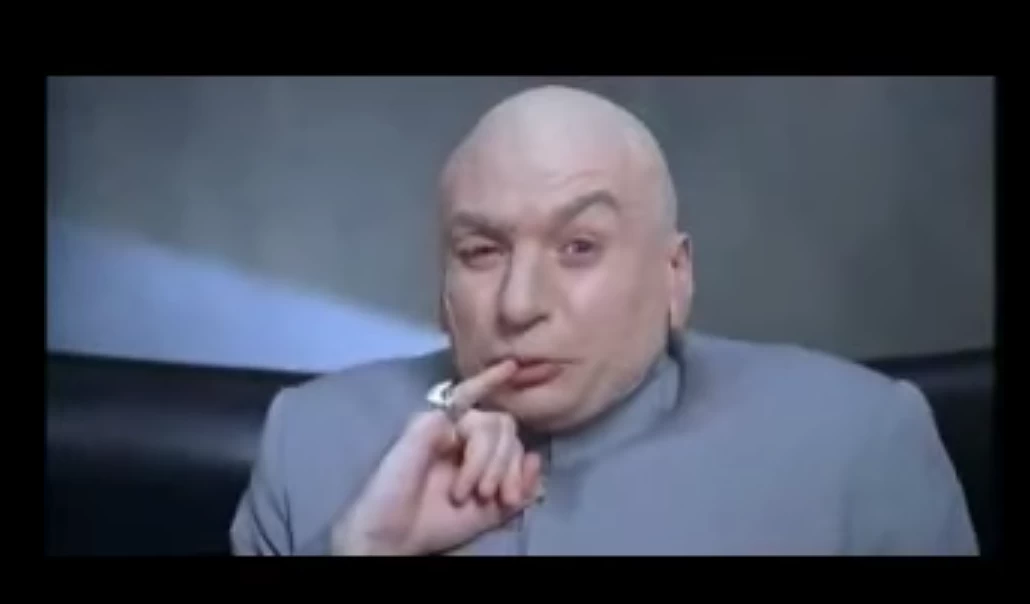 I just saw this story from Brand Republic – Thomas Cook in pitch fee row.
It reminds me of Dr. Evil from Austin Powers, demanding his one million dollars!
I spoke about this and the general concept of success fees in pitches during the Mumbrella Podcast this week.
This issue here is that the charging of success fees is false economy. Lets look at the economics of the Thomas Cook example.
The media billings per annum = £30,000,000
Agency costs for the pitch (industry estimate) = £150,000
Signing on fee (reported) = £1,000,000
Agency income in first year (Based on a generous 5% commission equivalent) = £1,500,000
Therefore in the first year the agency would have an income of £350,000.
Plus they have to deliver a 10% reduction in the consolidated media rate.
Plus Thomas Cook want a reduction in agency fee, so what if the agency fee is the equivalent of 3%? Then the agency is subsidising the client £250,000 in the first year.
This is without calculating the actual agency cost to provide the services.
Who will end up paying?
In the short term Thomas Cook. Because while they may get money up front they will end up getting what they are paying for – low price and therefore low quality media strategy and planning.
In the longer term: if this catches on, the agencies as procurement people globally will have turned the pitch into a profit centre.
My solution is posted on the Brand Republic Report:
Shame, shame, shame Thomas Cook.
Do unto others as you would have them do unto you.
I encourage everyone in the industry who finds this behaviour abhorrent to call their local Thomas Cook branch and ask them to pay you £1000 for the opportunity to provide a quote for your next trip. And keep doing it. If they ask why then tell them you are just doing to them what their company is doing to the industry.
Hamish, ask your members to contact Thomas Cook and say they are tendering their millions of pounds in travel. And then ask £10,000 to tender for it.
Treat them as they are treating the industry. Bullies only learn a lesson if there is consequences. Lets show them the consequences of their greedy actions.
Want more articles like this? Subscribe to our newsletter: