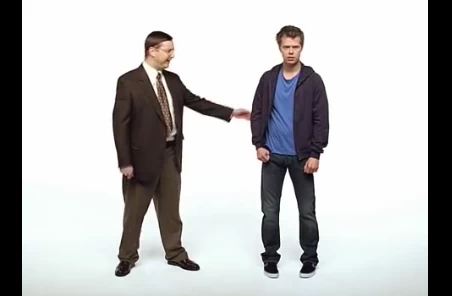 Lets be honest here, there are many consultants claiming to have expertise in the strategic marketing management space, but how do you separate the professionals from the recently redundant or the washed up? After all, anyone can hang up a shingle saying they are experts in media, social media, production, data analytics, agency remuneration, or ***insert proclaimed competency here****. So how can you sort the has-beens from the never was, from the right ones? Here are a few tips…
1. What is your company's experience and expertise? Some consultants have experience in one area, but try to pass themselves off as experts in all areas.
2. What is your consultant's background and qualifications? You could get an accountant telling you how much you should pay for a TV commercial.
It is an important decision because the consequences of appointing the wrong consultant and their broken promises are something you will have to live with for a while. PS: Macs are more expensive than PCs. So be wary of choosing just on price.  
3. How recent and practical is that experience? Those that can do, those that can't teach. And some even become consultants. The best theoretical advice is not a replacement for the practical.
4. How are you remunerated and why? If you just want savings go for the consultant that charges a percentage of savings as their incentive. If you want value look for a fixed fee. If you want to pay a fortune, go for head hours.
5. How much do your services cost? How can you judge value for money if the consultant is not willing to provide you with an upfront cost? Request a detailed proposal including timelines and specific outcomes. Too often consultants have low-balled to get the gig and then charged a fortune to deliver it.

6. Do you receive any commissions, fees or kickbacks from any other party? Some consultants get paid by both clients and agencies, yet don't declare this conflict of interest.
7. On what principles does your business operate? The right advice starts with the shared values and principles so ask to see the consultant's principles and values, or even better, testimonials from their clients and agencies.
8. Do you have professional indemnity insurance? It is a great way to sort the pretenders from the professionals, as there are many fly-by-night operators out there. The guy running his consultancy from his kitchen table will not bother with these basics.
9. What clients have they worked for? While perfectly reasonable, the amount of information they offer is a good indication of how much they will be telling others about your business.
10. Contact us at TrinityP3 and ask us the same questions. You'll find we are one of the few truly independent industry consultants to help advertisers achieve maximum value in media, digital, creative, direct marketing, print and television production, public relations and across all marketing services.
You can even check out our client and agency testimonials here.
Want more articles like this? Subscribe to our newsletter: