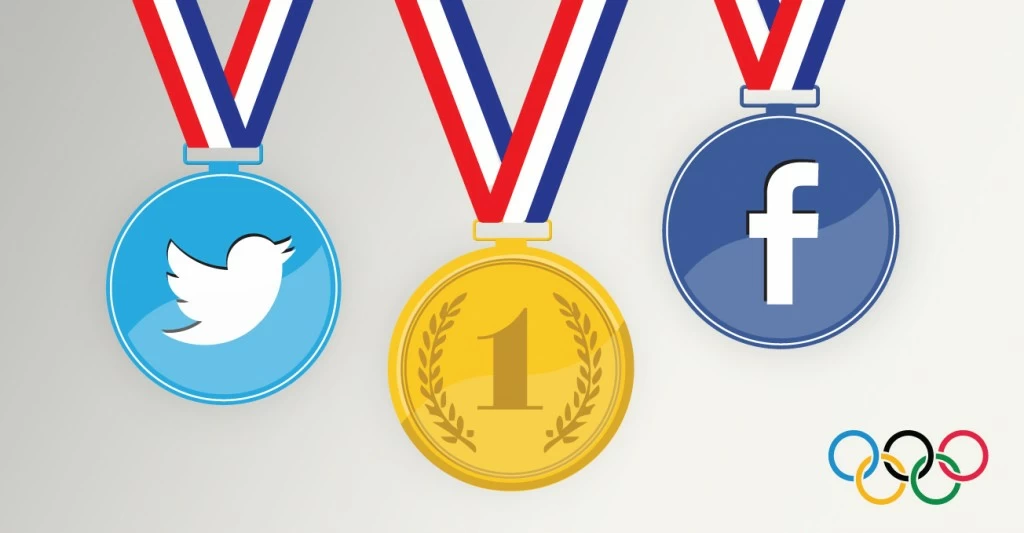 This is a guest post by Anton Buchner, a senior consultant with TrinityP3. Anton is a lateral and innovative thinker with a passion for refocusing business teams and strategies; creating visionary, data driven communication plans; and making sense of a more complex digital marketing environment.
The London Olympics have been claimed as the "world's first social media Games".
Some quick stats:
 Over 150 million tweets about the Olympics were posted during the 16 days of London 2012. That's 100 times more than during Beijing in 2008.
There were 2,898,784 on the day of the opening ceremony
According to Twitter, about 80,000 Tweets per minute were published after Usain Bolt won the gold medal in the 200m final
According to Salesforce's Radian 6 platform, Usain Bolt was mentioned more than 962,700 times during the Games, American swimmer Michael Phelps was mentioned over 828,000 times, and British diver Tom Daley was the third most mentioned athlete, with just over 487,800 mentions.
 The top brand talked about was McDonald's – with more than 159,400 social mentions.
According to Wildfire, US gymnast Gabby Douglas, who became the first African American woman to win gold in the women's individual all-round gymnastics competition grew her Facebook fan base the most, from 14,358 to 582,912 fans over the two weeks
NBC served up more than 64,000,000 video streams
The London 2012 website got 430 million visits with a peak of 55,000 views per second.
OK, I could go on. However what does all this activity mean?
We love sharing our water cooler thoughts at any second of the day.
The Athletes now have a voice which means the IOC and NBC must be nervous.
The Athletes now have a new career in managing their social media.
The Athletes now have a diversion.
Is this good or bad?

Well if you want to see pics of Olympians with their gold medals then I guess it's a resounding yes. Anna Meares was still up at 2.15am! And Michael Phelps let us all know about his haul:


However I was amazed to hear that some of the Australian swim team were blaming their poor performances on nerves, lack of sleep AND having to manage too much social media.
She BAD
Stephanie Rice said she was "overwhelmed" and had "too many fan responses to check and respond to". Whilst she did an amazing job competing, she ended up 6th in the 400m individual medley and 4th in 200m individual medley. Well below her expectations of gold & gold.
Funny how she wasn't shying away from all the Tweets about sitting next to Kobe Bryant at the Velodrome after she finished competing.
She GOOD
Then I was pleasantly reminded by Anna Meares, Australia's Golden girl in the women's cycling sprint final, that "it's not just about the strongest legs, it's who has the strongest mind. Mental toughness."
In one of her post race interviews, Anna said that she had agreed with her coach to have a self-imposed social media ban in the weeks leading up to the Olympic race just to ensure "clear headspace" and give herself the best chance of focusing on achieving her goal – gold!
So what's the bottom line for athletes?
Leave the social media for us punters and get on with focussing on your events – at least until you've finished competing. And then go for social gold.
Bring on Rio.
What do you think?
Want more articles like this? Subscribe to our newsletter: