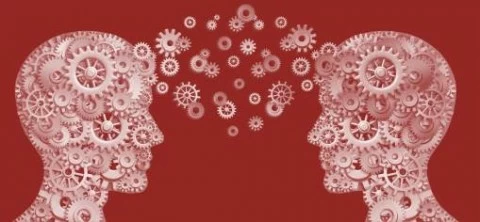 This is a guest post by Andrew Armour. Andrew is the M.D. and Founder of Benchstone Limited and creator of CollaborationCafe and MarketingCafe programmes.  He is a consultant who specialises in marketing collaboration, partnerships and innovation.
"Brainstorming is meant to generate lots of ideas for the solution to a problem. As the Papal visit has demonstrated, it is possible to have lots of ideas – and for every one of them to be fatuous" –
David Johnston, Daily Telegraph, 26th April, 2010
After a disastrous series of events and media gaffes connected to the Papal visit to the UK in 2010, the Daily Telegraph's David Johnston revealed an inconvenient truth for those that cannot resist the lure of the white board markers. In the right hands of course and with the right people a brainstorm can help engage a group to generate useful ideas. However that right kind of handling is not common and as shown with the story above, generating a lot of poor ideas, no matter how lively and inclusive the brainstorm was, is still just generating a lot of poor ideas…
Richard Wiseman, Britain's only professor for the public understanding of Psychology, in his excellent book – '59 Seconds', carefully strips away the varnish on brainstorming by pointing to a steady flow of academic research proving their ineffectiveness in generating both quality and quantity of ideas. As Wiseman says; "Over 50 years of research shows that people often reach irrational decisions in groups and highly biased assessments of the situation" and – "In addition, strong willed people who lead discussions can pressurise others into conforming, self-censorship and create an illusion of unanimity". (See – '59 Seconds, Think A Little Change A Lot' – Pan Books, 2009)
Like a lot of management tools and practices – from Power Points to conference calls, brainstorming has its place but as a technique it often promises more than it delivers. Brainstorming has its limitation as a process and it is worth bearing that in mind the next time someone starts getting the Blu-Tack and A2 pads at the ready – before your coffee is tepid.
Do we need to work alone? Some authors, such as Susan Cain believe we have placed too much emphasis on extroverts, noise and group working and that there is a need for quietness. She has a point – as good work and thinking needs time for reflection. But retreating into a cubicle and burrowing into our inner self is not the solution.
Whilst there are dangers with brainstorming and group-think – a lack of purposeful collaboration in our increasingly hyper competitive and connected world – is even more dangerous.  Plenty of research and articles published over the past two years have suggested the ever greater importance of open innovation, building networks across traditional silos and the importance of partnerships in the creation of new commercial opportunities.
Morten T Hansen's excellent book 'Collaboration' points out the need for focused collaboration as 'vital to drive innovation'. He quotes John Chambers, CEO of CISCO, stating that senior executives, including he, have had to 'learn to make better decisions through collaboration'. General Electric's Innovation Barometer and Cap Gemini's Global Innovation Survey also reveal those most senior marketers and CEO's view partnerships and collaboration as the vital spark of innovation. And IBM's research too, noted that companies that both innovate and use partnerships are 28% more successful.  What we are seeing is that the most connected organisations will thrive best in a world of fast innovation. Yet there is a paradox. Despite the need for better and smarter relationships most organisations and people struggle to collaborate. According to the research by GE whilst 86% of senior executives they surveyed globally acknowledged collaborations and partnerships as the Number One element of innovation – only 21% are building them. There is a gap, of collaborative capability and focus. So what's missing?

It's All About Conversation…
We believe effective collaboration is based on developing the right conversations. No matter your craft, industry or profession – we're all in the conversation business, every day.  The philosopher Theodore Zeldin says a great conversation does not just see people 'playing the same old card' – but rather they work with others in the conversation, to 'create new card's. The conversation is seen not as a point scoring transaction but rather as a way to discover something new. Successful CEO's, marketers, agency professionals and entrepreneurs know this. In my experience, they share a common skill. They can skilfully manage and engage in the right conversations and learn to nurture the ideas and expertise of others. Yet most people have never been taught how to maximise the conversational opportunities around them.  We've been educated in business planning, marketing, economics and analysis, then trained in presenting and coached in sales and processes. If you are lucky, you may pick up the importance of smart questioning and listening skills along the way.
The MarketingCafé workshop process we have evolved is a useful addition to the toolbox  to help people nurture those great conversations. A technique widely used in technical and academic environments since the 1990's, Café workshops are still mostly unknown and unused in agency and marketing industries.  This surprised me as the potential for marketers to build better conversations across their organisation and with their agencies and suppliers is obvious; more clarity, better insight, effective synergy and joined up objectives. Wouldn't it make sense for marketing department to build better promotional plans with their sales teams – and for agencies to build a more collaborative relationship with their clients?
A MarketingCafe works by continually re-mixing small group conversations (ideally only three to a table) focused on carefully constructed open questions. It's a structured way to generate the kind of great conversations you may have with good colleagues in the pub, hotel lounge or café, rather than those found more often in the boardroom – or brainstorm. Participants are encouraged to ask more questions rather than jump in to solve the question as more curiosity not instant solutions is the aim. The loose, small group format helps the more confident to take a step back and therefore allows the space for the often introverted, technical and creative specialists to contribute more. The Café is deceptively simple and yet highly effective. And here is how you can make it work;
Five Steps To Smarter Marketing Conversation – Using The MarketingCafe
1 – Plan Your MarketingCafe Participants: Invite a diverse group (a good café has about 25-30 participants) to contribute to your new marketing conversation. Creativity happens when ideas clash so look for different opinions, backgrounds, insights and skills – not the roundup of the usual suspects. Be open-minded to connect with new people across your organisation and consider too those valuable and trusted partners from outside who may bring a fresh, external perspective to things. Organise your Cafe to be properly facilitated so that you can also fully engage with and listen to, the conversations that take place.
2 – Construct The Questions: Just as nothing is more beautiful than a well written brief, likewise there is also nothing more useful than concise and purposeful marketing questions. Simplicity is the ultimate sophistication and the best questions should be short, relevant and easy to understand – yet still challenging to answer.
3 – Destruct The Flow: To avoid group think and maintain a fresh momentum of ideas the composition of the groups should be changed frequently during your session to encourage a mash of thinking and questions. Disruption is good. Let the conversations explore different aspects of the topic on the basis that there is no single idea or consensus required today. Emphasise that the Cafe is an exercise in curiosity and understanding of the situation and possible new roads to explore.
4 – Collect The Thinking: At the end of the MarketingCafe allow everyone the chance to briefly summarise (in one minute) anything new they have learnt or thought of – and which parts of the marketing conversation they feel now needs more work. Take time to listen without comment and list key words and themes for reference only.
5 -Take out and Take Away:  The marketing issues and opportunities that emerge from the Café need to be framed into further, purposeful questions. Assign these for more detailed work ideally to be investigated in small teams of 2-3 people who can have several days to continue the discussions, with themselves – or others.  The Café is a valuable step to stimulate the connections and the thinking – it is not the end of the process.
We believe in a culture of 'marketing curiosity' and want to encourage client and agency professionals to be open, to collaborate and engage in smarter conversations with the right mix of people and questions. MarketingCafe is a useful tool to do it. For details on how TrinityP3 and Benchstone can build MarketingCafes to help your organisation build smarter conversations please contact Darren Woolley by email on Darren@trinityp3.com.
We are interested to hear your thoughts on brainstorming, collaboration or conversations. Please leave a comment with your views.
Want more articles like this? Subscribe to our newsletter: