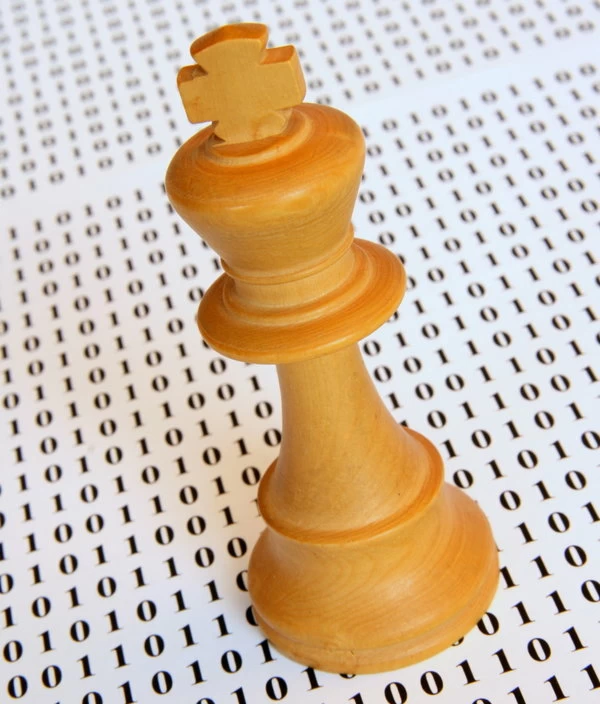 This post is by Craig Hodges, the founder and CEO of King Content, Australia's most awarded digital content marketing agency. 
Like most others within the content marketing space I read with great interest the latest incarnation of the Content Marketing Institute's annual research report Content Marketing in Australia: 2014 Benchmarks, Budgets, and Trends.
Given we've seen an explosive year of growth at King Content I wasn't particularly surprised by the research revealing that 93% of for-profit marketers in Australia are using content marketing in some shape or form, that 74% now have internal resource that oversaw content marketing and that 81% of marketers say that they are creating more content now than they were 12 months ago. Although I must admit that I was pleasantly surprised and validated by the fact that 69% plan to increase their content marketing budgets in the next 12 months.
This is all great news! And we even created a neat little infographic to highlight these findings but if you dig a little deeper into the research findings (as were able to do as sponsors) the really interesting insights come from the  differences between the approach of those that see themselves as 'effective' at content marketing and those that don't.
The research found that while 93% of Australian for-profit marketers are now utilising content marketing, only 33% feel that they are 'effective' and of that 33% only 5% feel that they are 'very effective'.
Strange huh? 93% are utilising it, 81% are producing more content now than 12 months ago and 69% plan on increasing their spend, yet only 33% feel that they are effective.
So what makes some content marketers more effective than others?
Well, the biggest difference between the most effective and the least effective was shown in the research to be the development of a documented content strategy. Those that have a documented content strategy are more than twice as effective as those who don't.
The most effective content marketers (80 % of which have a documented content strategy) have also been shown to be less challenged when it comes to time management, producing enough content and -most tellingly- producing the kind of content that engages.
Interestingly because they are the least challenged, the most effective content marketers also utilise more content tactics and social media platforms than their ineffective counterparts.

It appears than by getting the strategy right, these 'effective' content marketers are able to not only execute the basics but diversify their content offering and interact across more social media channels.  In doing so, these 'effective' content marketers are therefore able to connect with more people to drive better results.
As far as I'm concerned, the key takeaway from this year's research is therefore for Australian marketers to get off the hamster-wheel of content creation and to start executing content marketing in a strategic way- this means developing a documented content strategy.
So what should a documented content strategy include?
While there is certainly no fool-proof template, there is a linear path you can follow which can help you to define what your plan might be missing and increase your chances of content marketing success.
Generally speaking, a content strategy should outline:
Overall content marketing objectives-why is your brand dedicating resources to content marketing and what do you hope to achieve.
How these objectives will measured-what are the KPIs for each objective? If you don't know how you're going to measure success you won't know if you've achieved it.
Target audience and content personas– Sorry 'Females aged 18-40' just won't cut it in the online space. Research on existing clients and target audience should be conducted during strategy development to define who your brand will be speaking to, how they currently consume online content and what value your brand's content will deliver to them.  (That's right-it's about them, not just you)
How objectives will be aligned to content tactics- Think about it! Content developed for customer retention will be very different in both format, tone, content and amplification strategy from one written for lead nurturing. Similarly, content written for organic SEO will be different from content designed for social share. During the strategy phase you need to map out how content tactics will be utilised to realise business objectives.
Content development process and calendars– Think about the process for creating a simple blog post; idea generation, strategy alignment, keyword and topic research, content creation, proof reading, image sourcing, uploading and amplification. Would your current organisational structure be able to effectively resource the creation of not only blogs but a variety of content types? When developing a content strategy you need to outline the process for content creation, the frequency with which you will create content and who is responsible for each task.
Amplification tactics – Unfortunately the old adage 'If you built it, they will come' doesn't necessarily ring true for online content marketing. You could have the most amazing blog post ever written on your website, but if your target audience can't find it and engage with it then it has been a waste of time and resources to produce. During strategy development you need to outline how paid, owned and earned media can be leveraged to amplify your content to the right audiences, in the right channels, at the right time.
Measurement, analysis and optimisation – It's important to remember that content marketing is a process and not a project. Because of this, it's important that you plan what metrics of success you will be measuring, how often you will be measuring and reporting, and how these insights will be translated back into your content strategy so that you can adapt for success.
If you're a little overwhelmed with this of list of inclusions, remember that the most important thing is that you just get thinking and planning.
The time has well and truly come to stop creating content for content's sake- and to start to think about 'why' and 'how' the content you create will drive measurable business outcomes.
Want more articles like this? Subscribe to our newsletter: