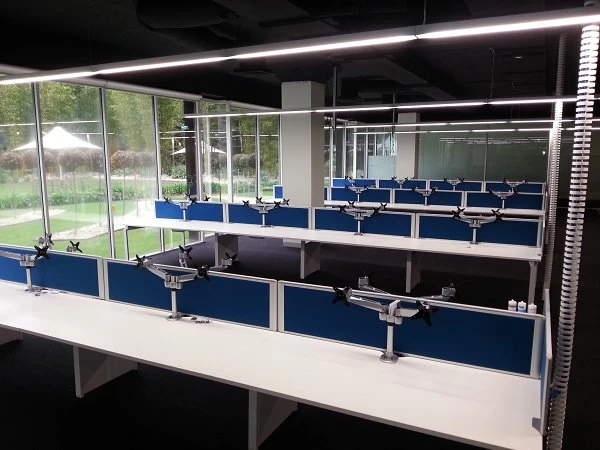 This post is by Lucio Ribeiro, partner of Online Circle Digital. Lucio has worked with global brands in developing their digital marketing strategies and execution.
Most companies today understand that the question of social media management is no longer 'If' it needs to be managed but rather, Why, How, and with Whom?
The answer to the 'Why' can be found in  your business and marketing objectives combined with the reality of what is already happening in relation to your brand in social media:
Are you wanting to increase sales, take a Thought Leadership position, get closer to your customer base, provide Customer Services?
Are you being attacked online via aggressive tweets, blogs, or forums that you need to counter?
Do you need to nullify a strong competitive position online?
From the Why, the How and the Who become clear.
Despite the fact that Social Media has been around for over 10 years now, many enterprises still struggle to find the best way to resource it. The issue is to fill in the gap between aspiration and action, efficiency and efficacy.
The larger the company or spreader they are (think a house-of brands like P&G or Nestle) the more complex the process of setting up the right infrastructure will become.
The biggest Challenge in Social Media isn't the management itself but rather, the  creation of a clear objective and setting the framework and the infrastructure around to execute the work.
How? Phases of Social Media
The best place to start is to break down the phases or approaches to Social Media.
You want to avoid rookie mistakes that will miss objectives, waste money and time, and risk alienating those internal stakeholders not yet fully onboard. An example we see from time to time is  companies setting up social media infrastructure and governance based on one narrow experience in the medium. This might be their  last Digital or Social Media promotion or it may be based on a general view of the social media landscape held by an outsider unfamiliar with the business's actual needs.
Aside from the human and financial costs involved, this approach can lead to missed opportunities and even a negative outcome as the business managers assume they now have social media covered only to realise too late that it was never aligned with the overall goals of the company in the first place.
Two critical drivers of productivity in any corporate process are:

(1) the way the work is structured and;
(2) the company's ability to capture the lessons of experience (whether internal or external).
A mismatch between the reality of Social Media (speed, accuracy, technical abilities) and the way social media management within the business is structured leads directly to inefficiencies and failure.
For example, large companies with a strong family of brands should not build out a structure that is project oriented. There are so many 'management' elements they need to get right before they get to that point. Whereas a less known company with business objectives around strong growth and product or service awareness, may have a greater emphasis on promotions and communications projects.
I would recommend a structured approach to building a Social Media framework. We call it the 3 P's "Prepare. Protect. Promote."
This approach ensures a company is well Prepared and Protected in the social media space before the focus turns to Promotion and the inevitable rise in risk that comes with  increased attention.
"Prepare. Protect. Promote." demonstrates to Marketing and Procurement teams who have the challenge of finding Digital Partners the different phases and outcomes required to move from being Social Media project oriented toward being an actual Social Business.
Needless to say, the wrong management or partnership at specific phases of a business' development can be disastrous and very expensive to recover.

A case study – the wrong partner at the wrong time and its consequences:
A significant change to the manufacturing process for a well-known food product meant there would be, for the consumer, notable changes in texture and taste.
Consumer backlash was expected and was accepted as a part of the business decision in making the change. It was however, believed the backlash could be minimised with the right marketing communications execution. The Marketing department's mainstream advertising agency was called in and given a brief.
The agency solution – create a bright, fun television ad which would encourage their fans to join them on the similarly bright, fun Facebook page with a bunch of "fun" activities.
The Facebook page would have a game on it and, in theory, lots of fun conversation and activities. But, neither the TV ad nor the Facebook page would have any reference to the changes to the product the customer was bound to notice.
The brand team and their mainstream agency convinced themselves their customers would be so happily distracted by the fun they could have on the Facebook page the changes to the product would not be of concern.
They skipped the Prepare and Protect elements and didn't accurately consider the structure and talent that would be needed to manage the new Social channel they were creating.
What happened?
The brand, through their TV ad and placements, thought they were funding the creation of an environment (a Facebook page) for the enjoyment of consumers. What they did, in fact, was create a place where disgruntled consumers who had previously loved the product could share with other consumers their disappointment and annoyance at the change of the product.
They actually helped facilitate the negative conversation and took it way beyond a level it would likely have reached without this new page.
A very angry and very vocal Facebook community continually posted negative comments about the product changes and related issues. The volume and strength of passion was such that it inevitably escalated to mainstream media coverage and politicians lobbying on behalf of local food producers (the change came from production being outsourced from the country).
Corporate Affairs and a specialist Social Media management agency became involved when it became apparent the brand's reputation was being severely damaged and that the mainstream agency couldn't manage the Protect element.
The mainstream agency had a great talent for creative material and for technical development. However their lack of experience in across-the-board Social Media management and their inability to Prepare and Protect, meant they could not moderate this tricky situation.
Who should manage Social Media?
Now that we've defined the phases of a Social Business, it's time to identify the best players for the different roles.
Many agencies, from media to PR, are fighting over social media management, and in reality there are winners and losers in this fight.
Different companies are in different places in their Social Business journey. Some are well Prepared. Even more have some degree of 'Protection' in place. And many are now somewhat experienced with their tactical social Promotion, understanding and accepting the importance of Content and Editorial Plans and knowing the in-and-outs of clicking buttons and managing technically Facebook and Twitter.
But clearly, these companies need different levels of support on different aspects of "Prepare. Protect. Promote." Driving advocacy, Technical Social CRM integration, Innovation, Campaign ideas, Reporting management and more.
My starting position is that, resource allowing, most brands should do community management in-house with strong and active support from their Customer Services team. A social media management platform such as Social Pulse, Sprinklr.com or SproutSocial can be used to simplify the process and reduce the strain on resources.
For all other Social Activities a Digital agency should be involved.
Further, whoever is managing/supporting the brand's Social Media activities should also be managing their Social Media paid strategy. This is an area in which I see a lot of wastage and lack of quality of judgement which is often due to fractured and disparate understandings and strategies.
A suggested cheatsheet of roles in Social Media.

The Advantages and Disadvantages of In-house or external Social Media management
While the above table is a guide there is no one-size-fits-all when it comes to Social Media management in-house or by an agency.
The complexity comes from the fact that companies and brands are in very different social media adoption phases and there are many suppliers (agencies) with different skill sets that will fit better or not depending on the stage the business finds itself in.
As a rule of thumb, if a company or brand has enough time and resources to deal with the daily community management then they should do it. Social Media accounts demand constant monitoring, rapid response and accuracy. The partner agency should and must support with creative content, image creation and manipulation, strategic insights and analysis but the core should be managed internally.
No organisation can run comprehensive and all-encompassing social media daily management without a sound understanding of what your business is all about – the go and no-go zones.
However there are certain areas that good agencies will manage better than in-house resources . To date, the companies that have the most effective Social Media communications are those that have a combination of internal and external people working together.

From word to deed
As a CMO of a bank noted, in words many of his peers would probably echo:
"We're increasing the emphasis on the customer: building a better understanding of digital, mobile and social media, drawing insights from knowledge and analytics, and collaborating with technology partners to enhance the customer experience."
However there's still a hole between desire, the  daily reality and need.
The only way to address it is by building a collective vision, and to focus on the interests of the business as a whole, not just Social Media, but the impact across all areas, Brand, Customer Services, Market Insights and intelligence, Corporate Affairs and Sales – this is how you create a successful Social Business.
Remember, social media management is much the same as any other business consideration. Start at the beginning – with your business objectives – and work through a careful decision making process  ie. don't start tactically, the tactic should fit into the structure, not the other way around.
In business, marketers are continually faced with changes and challenges, however Social Media is not a threat, it's an opportunity you just need to set the right structure. As the legendary UCLA basketball coach John Wooden once said, "Failure isn't fatal but failure to change might be, the ability to constantly adapt to new players, new rules and new styles of play is a skill and is a talent".
Want more articles like this? Subscribe to our newsletter: