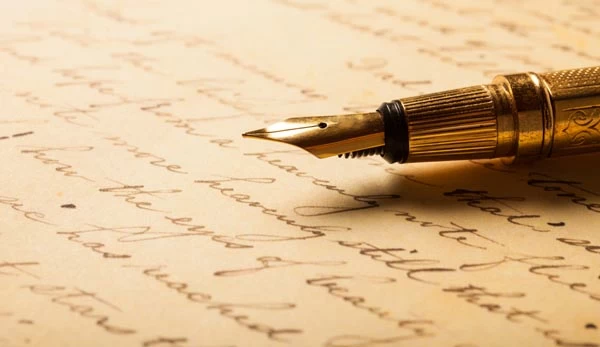 This post is by Zoé Freeman, a Senior Consultant at TrinityP3. Zoé  is a dynamic professional with 15 years of experience in digital marketing and a unique combination of technical knowledge, business acumen, marketing and management skills. 
You should start a blog
It is advice I've given to dozens of clients over the years.
"Why?" They ask.
Blogs give your brand personality and a voice that your website just can't manage on its own. It establishes you as a credible thought leader. Because Google loves blogs, it does great things for your search engine ranking. It gives you great content to push out via social media.
They nod in understanding but it doesn't hide the terror in their eyes. They picture themselves at their computer staring at a blank word document, blood pressure rising, fingernails bitten to the quick.
The logical doesn't quite override the emotional. They do start their blog, write a couple of posts, have a few more drafts in the pipeline and either it then goes empty or turns into a vehicle for company news or worse – press releases.
And how do I know this? Because it's advice I give but I don't take. When it comes to blogging I don't eat my own dog food. I know that fear of an empty word doc because I live it. My fingernails attest to it.
Back in the good old days
It wasn't always this way. Years ago, long before brands got on the blogging bandwagon, I used to blog prolifically with about a dozen other regular contributors.
We blogged to entertain ourselves and to impress each other. Comment threads would go on for days and random punters would join in. We gained a strong following of readers.
We blogged about our opinions, our work and things that piqued our interest. It wasn't G-rated, but it wasn't a massive departure from what the good company blog is today.
So what's changed?
Not one of us used our real names or indeed any identifying details in our posts. It was before Facebook's allure of connection with old school friends that forced us to identify ourselves by real name and photograph. Before that everyone realised that the internet was a means to be a journalist, columnist and even ombudsman.
Today our opinions are attached to our names and faces. The corporate head shot is used more online than in the annual report. We say what we think and it's out there, permanently, open for interpretation, nuances misinterpreted, intent lost in translation. And attributed to our real selves.
Broadcasters and listeners
There are two types of people in the world, those that put people into two categories and those that don't.
The more things change, the more they stay the same. And in the digital age we still have broadcasters and listeners.
The broadcaster is easy to find. "Publish and be damned!" is their catch cry. They own their opinions and happily combine the personal and professional. They have more followers than following. They know their Klout score.
But we listeners live on twitter but rarely tweet. Tumbleweed drifts through a handful of old blog accounts that haven't been touched in years. We maintain dual accounts with pseudonyms for social networks to avoid cross pollinating our trashy TV preferences (#thebachelor) with our professional personas.
There is another way
So, to those clients with terror in their eyes, I assure them that of course there is another way.
It involves both time and money but employing writers or ghost writers is always an option.
Or you could ask like-minded businesses with complimentary target markets and/or product/service offerings to write guest posts. They'll get extended reach and you'll get fresh content.
Though the search engine benefits decrease, you can always syndicate from other blogs with permission. Or simply collate great content from the web with attribution.
This is an ex-empty word document
While for some, content creation comes naturally, for others it strikes fear in their hearts. Too many brands struggle to find their voice when it comes to content marketing and they fear putting their heads above the parapet.
There is a softly-softly approach for those looking for the benefits without the fear-factor. But of course nothing beats an original opinion piece that fits into a broader content strategy, written from experience.
To find our how TrinityP3 Marketing Management Consultants can help you further with this, click here.
Want more articles like this? Subscribe to our newsletter: