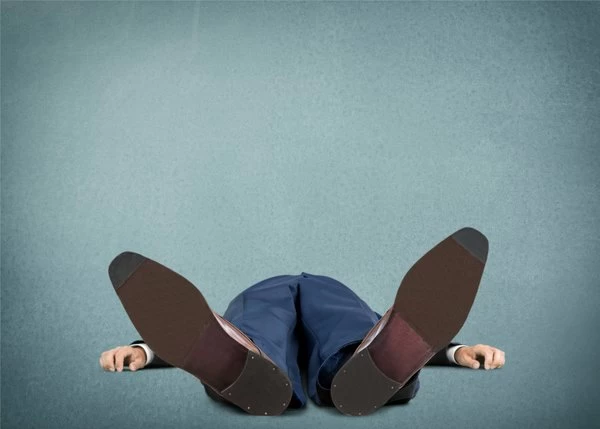 This post is by Nathan Hodges, TrinityP3's General Manager. Nathan applies his knowledge and creativity to the specific challenges of marketing management, with a particular focus on team dynamics and behavioural change.
Has there ever been a more interesting, challenging time to be in marketing? Probably not – until next year that is. And no doubt the year after that.
As things change in marketing – at varying rates and to varying degrees of course, depending on the category, the company, the market you are looking at and the volume with which people are shouting about it – it is always useful to look at what isn't changing, and ask why and whether it should.
What is not changing so fast
One of the most long-held, persistent set of beliefs amongst the marketers we've worked with over the last few years, is around the role of the marketing generalist.
Traditionally, as marketers work up the ranks of their organisations, the expectation has been that they will act as the ultimate arbiter of how success should be defined in a command-and-control structure.
The top marketers would set objectives according to the commercial priorities of the business, define the marketing strategy and brief and sign-off the execution of that strategy through a deep knowledge of the specialist communications tools at hand.
In other words, a marketing director would be expected to know what a good channel execution – be it TV ad, press ad, poster, promotion or CRM campaign – would look like and how to brief, coach, measure and sell it to stakeholders and the board.
The trouble is it's not quite working like that any more
Technology makes everything messy.
What can suddenly become possible at the communications execution end of the process can fundamentally influence not only the communications plan, but also the entire marketing strategy and even – in many cases – the objectives of the business as a whole.
Marketing objectives and strategies developed in isolation from the potential of the various channel specialisms can, at best, quickly become irrelevant as they reach the execution stage. At worst, they can ignore opportunities to transform the entire business.
If command-and-control ever worked in marketing, then it required generalists with an up-to-date working knowledge of the specialist communications disciplines at the organisation's disposal.
Marketing Generalist – an impossible brief
In a world of prolific channels and rapid technical evolution this kind of knowledge is very hard to get in the first place, and pretty much impossible to maintain for any length of time even if you do manage to get it.
The specialisms are now too deep, too fast-moving and too complex. No one person can be expected to stay across the state of play in every channel, every technological development and every divergent and convergent trend.
Time after time we are engaged by marketing organisations where the digital and the brand teams have either stopped listening to each other or have never really started, and where digital initiatives bear little relationship to the broad marketing strategy, and vice versa.
Rather than seeing this as the main problem in itself, we're increasingly finding it to be a classic symptom of a bigger problem altogether – that marketing generalism as a skill set just doesn't cut it any more.
The emerging marketing skill set
So, what does a marketing organisation need to do instead? How should senior marketing teams build their capabilities, structures and processes?
Of course, there is no one size that fits all, no 'best practice' solution for everyone to copy and implement. Business objectives and the role of marketing in achieving them will influence almost every aspect of how any organisation deals with capability, structure and process.
But we have identified at least three emerging principles common to our work with many marketing teams over the last few years.
1. Alignment is becoming the new generalism
Increasingly, the critical skill for marketers is the ability to align the organisation's discipline specialists to the overall marketing strategy.
Achieving this alignment is not about commanding and controlling, nor is it about pretending to know as much about specialist disciplines as the specialists themselves do.
Instead, it is about making marketing and business objectives tangible, motivating and achievable for the entire marketing organisation, agency partners included.
It involves flatter marketing structures, strong facilitation of different skill sets and open collaboration wherever appropriate. It requires an enterprise-wide perspective from marketing that allows for input from wherever it is most valuable and productive. And it demands confidence, an open mind, quick-thinking and flexibility from the individual marketer.
Working with a financial client earlier this year, we were able to replace a silo-based, decentralised structure with a model that included enterprise-wide roles for specialist marketers and agency partners, while giving the task of overall alignment to group marketers.
2. Execution has to be able to influence strategy as much as strategy drives execution
Top-down marketing strategy development on its own will eventually miss a trick in the emerging marketing environment.
Where strategy used to be limited by what was practical, increasingly strategy can now just as much be driven by what has become possible.
Technology can suddenly make customer retention infinitely preferable to acquisition. The channel costs of an initiative can, year on year, be reduced by factors of ten or more. A communications idea can become a utility, then a product, and then a whole new business model in incredibly short order.
To take advantage, marketing organisations need to ensure that clear, open and rapid communication from the top level to the front line is built into the very heart of process, behaviours and team expectations. It has to be more than a good intention or a bland resolution. It requires buy-in from everyone.
Achieving this is another new job for the marketer.
As part of a project last year for a construction client with a decentralised structure, we designed and gained agreement to processes to ensure that new channel knowledge and thinking was automatically applied to strategic planning across the organisation.
3. Digital is marketing is business
In the skill set of any marketing organisation focused on the future, we are seeing less and less functional difference between these three terms – digital, marketing and business.
Holding on to a silo-based view of marketing roles and responsibilities these days, in our experience, causes far more problems than it solves.
Data analysis, technical ability, insight generation, creativity, strategic thinking, commerciality, business sense – they are all part of the new, broad discipline of marketing.
It's not for everyone – not yet, anyway
Of course, not every marketing organisation is ready or able to look at marketing like this, and not all these principles will be appropriate for everyone to apply right away.
A lot depends on factors like company culture, the relative importance of marketing versus sales or product, the extent to which the company's market is open to disruption or even the current structure of the marketing team (centralised or decentralised).
But we have found with our clients in general, and particularly this year, that the examination of these principles against their current marketing structures and processes can rapidly uncover new ways of working that help solve problems that seemed intractable before.
And if, like so many, you're struggling with remaining a marketing generalist, then realising it doesn't have to be this way can be a huge relief.
Which is why I said at the beginning of this post – is there a more exciting time to be in marketing than now?
Apart from next year, that is.
Want to ensure your marketing structure is optimised for the new marketing landscape? Read about the TrinityP3 Marketing Structure Review service here
Want more articles like this? Subscribe to our newsletter: