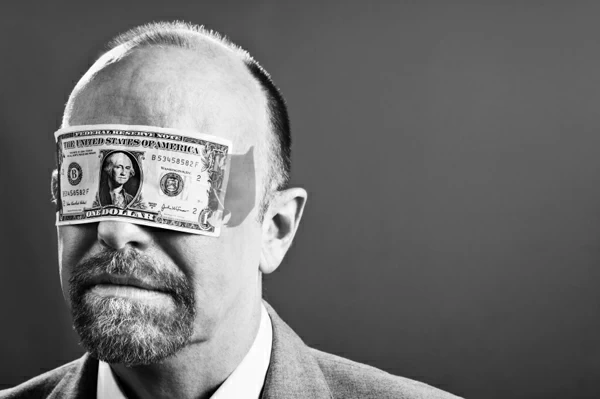 This post is by Jeremy Richman, Director and Founder of EyeLevel Communications – a thought-leadership video platform described by some as a TED for business.
None of that Kumbaya bullshit please!
Seemed like a good idea at the time. Really?
So here we go again. More examples hitting the headlines of corporate greed gone wrong, where the culture of chasing short-term gains and instant profits has brought about daft decisions, people breaking the law and ignoring the lines that define acceptable conduct.
The results have been disastrous. Volkswagen has so deeply trashed a reputation for integrity built over decades that the chairman declared the scandal could pose "an existence-threatening crisis for the company".
Closer to home, the conduct of the Greyhound racing industry (the repugnant practices of live baiting and killing 13,000-17,000 young dogs each year) has led to warnings that it may be shut down.
7-Eleven's shameless exploitation of employees has come back to bite so hard that banks have stopped lending to new franchisees.
Corruption at FIFA has dulled major brand-owners' appetite to be associated with that organisation and its events. It's not hard to imagine that the FIFA premium will be replaced by the FIFA discount.
Not that long ago Rupert had to tell the world that he was humbled then go and switch off the lights at NOTW; at one time the biggest selling English-language newspaper on the planet.
And, despite over a decade having passed, the fall of Enron – whose collapse dominoed Arthur Andersen (once the world's biggest professional services firm) and caused that firm to surrender its licenses to practice as Certified Public Accountants – will be a feature of business school textbooks for a while yet.
Sorry Gordon, it turns out that greed may not be all that good after all. Which perhaps explains why a far more attractive counterweight is building mass on the other side of the scales. There are growing indicators that companies adhering to good ethics in business are winning and it's a view that is shared across industries and geographies.
Good corporate culture is better for business
In mid-September, I sat in on an unusual all-day conference held at Pyrmont in Sydney. A room full of leading marketers and business executives conducted a lively debate on the topic of humanity in media and marketing.
The event was created by Muneesh Wadhwa, founder of Humanity in Business, along with Darren Woolley, a poster boy for pragmatism and profitability in advertising and marketing and current Chair of the Australian Marketing Institute.
There were no scented candles. No tie-dyed shirts. No chanting (although there were two roving masseurs). The speakers were a parade of top flight professionals from the mainstream corporate world.
People like the CEO of ING Direct, Vaughn Richtor, Marketing Director of NRMA Motoring & Services, Jana Kotatko, founder and CEO of Slingshot Advertising, Simon Rutherford, Kelly Services Global Director, Michael Kirsten, Unilever Business Team Leader, Paul Connell, CEO of Virgin Mobile, David Scribner, General Manager of J. Walter Thompson, Jenny Willits, and so on. These are people whose time is precious and not given up lightly.
The message, repeated and substantiated throughout the day, was that good corporate culture and purpose is better for business than the sole goal of profit. That integrity is not a distinguishing value, but an expectation.
And that purpose is not how you position your brand, it's how you position your business, attract better staff, better business partners and better customers.
The consensus was that most of us want more out of life than money (which was underlined by the apt analogy – thank you Darren – that we don't live to breathe) and that few of us are motivated to go to work in order to make money for bosses and shareholders.
There were lots of big examples of the impact a defined purpose can have on individual conduct, but it was actually one of the smaller examples that I found memorable and touching.
Jana Kotatko from NRMA motoring told of an NRMA roadside operative who was called to assist a senior citizen who had locked her keys in the car. Spotting that a passenger window was partially open, and not wanting to cause embarrassment, the operative asked a colleague to distract the owner of the car while he reached through the window and opened the door.
That's not just someone doing their job, that's someone who completely gets that the organisation's purpose is to H.E.L.P their members. No surprise that NRMA Motoring is one of Australia's most loved brands.
Founders' prerogative
Founders and owners of businesses have the prerogative of setting their own priorities according to their personal values and purpose, and to recruit people who share those values.
Simon Rutherford, a founder of Slingshot Advertising, explained how he set out to create a culture that produces ground-breaking advertising, and introduced yoga, meditation and self-awareness programs to support that.
He told of one response – my favourite line of the day – from an employee: "none of that Kumbaya bullshit for me please". However, that same employee went on to introduce similar values and programs in her own team when she left Slingshot and took on a corporate role.
Interestingly, a similar mindset and approach to values was voiced by those speakers from the big end of town – including those running and working for multinationals whose owners and shareholders are thousands of miles away.
The anecdotes flowed freely on the role that purpose, ethics and honesty now have in the development of their products and services and the positive impact this is having on customers and employees.
If you missed the conference you can view this EyeLevel thought-leadership video filmed in the lead-up to the event, featuring Darren Woolley and several of the key speakers. The format is straightforward; watch Darren's intro, then pick a question and click on the speaker whose answer you want to view.
Profit may no longer be enough
John Kay, is one of Britain's leading economists. In 2014 he was awarded Commander of the Order of the British Empire (CBE) for services to economics. He wrote an excellent piece for the FT in May 2015 titled 'Good corporations should drive the economy'.
He makes the point that while the profit-making corporation will remain the central institution of the modern economy, that doesn't mean that its purpose is to make a profit.
It is to: "produce goods and services to meet economic and social needs, to create satisfying and rewarding employment, to earn returns for its shareholders and other investors, and to make a positive contribution to the social and physical environment in which it operates".
Those last 14 words are worth re-reading.
CULTURE AS AN ANTIDOTE TO conduct RISK
DLA Piper is one of the largest law firms in the world. We recently produced an EyeLevel video topic for them on Culture as Antidote to Risk.
The participants were Rani John, partner at DLA Piper's Sydney office, Steven Tucker, a well-known business executive, Peter Kell, Deputy Chairman of ASIC, and Dr Simon Longstaff founder and CEO of The Ethics Centre.
They provided some superb insights into how building a strong and ethical culture can significantly reduce business risks and, simultaneously, create a substantial competitive advantage.
The fact that a major law firm is turning to promoting good conduct among business leaders rather than just rescuing them from wrongdoing speaks volumes. You can view the topic here.
Good countries are economically better off too
Simon Anholt is an independent policy advisor. He is an ex-adman (international creative co-ordinator for McCann Erickson), who is best known as founder of the Good Country Index, which he launched in 2014.
He makes a very clear point that we don't admire countries primarily because they're rich, because they're powerful, because they're successful, because they're modern, or because they're technologically advanced. That we primarily admire countries that are good; countries that contribute and make the world safer or better or fairer.
And this has a serious economic side to it.
According to Simon Anholt, countries that are perceived as good get more tourists, get more investors and sell their products more expensively; being good generates a premium and makes life easier for that country's inhabitants.
He backs up this assertion with a massive body of research, including some 200 billion data points tracking what ordinary people think about other countries and why.
So what can marketing and business leaders take away from this?
There is a growing number of people who go out of their way to buy from, sell to, work and do business with organisations that they admire and whose values they share or aspire to.
And not just small ticket items like clothes or fair trade coffee beans.
Australian Ethical Investment, a fund manager with a self-explanatory name, saw funds under management for the year to June 30 increase by just under one third. They expect another strong year ahead as more investors seek out investments that match their principles.
Interestingly, this values thing appears to be a two-way street. A university lecturer specialising in the insurance industry explained to me recently why better people make better customers – less fraud being an obvious point. It's fair to assume that these people will also seek to buy their policies from insurance companies who exhibit a high standard of conduct and who are playing the long game.
Despite this, at least anecdotally, relatively little advertising and marketing is centred on the values that organisations and the people behind them hold dear.
Yes, you can usually find a values statement listed on corporate websites and in annual reports along, perhaps, with some of the charities they support.
But it's a very small minority of organisations who make you feel that – almost irrespective of what they sell – you want to do business with them because of what they believe in and how that belief is mirrored in their behaviour. Much wiser people than me see a great opportunity there.
You can view other upcoming business events from TrinityP3 here
Want more articles like this? Subscribe to our newsletter: