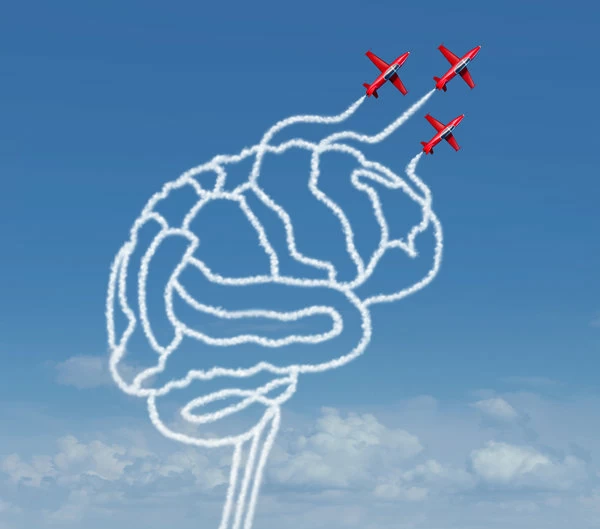 This post is by Anton Buchner, a senior consultant with TrinityP3. Anton is a lateral and innovative thinker with a passion for refocusing business teams and strategies; creating visionary, data driven communication plans; and making sense of a more complex digital marketing environment.
Well it's almost the end of another year. For me it has flown by. You?
As a marketing management consultant, and a data-driven strategist, it's easy to get caught up writing posts about all the challenges marketers are facing.
However for this post, I want to change tack, and look at some of the inspirational people, processes, statistics, and creative campaigns that I've come across this year.
Judging the best of the best
Firstly how do I judge the best marketing ideas and marketers for 2015?
Well there's no science. No awards. No criteria. From my perspective, they are simply the most interesting and engaging.
So in my eyes they are the best.
However I'd love to know what you've seen. Pop a comment at the bottom with your best of the best.
So here it is, my top 5…
5. Printing Snapcodes on Sprite cans for Snapchat users
This is a cool marketing campaign that Sprite created, through Coca-Cola Brazil's agency, CUBOCC, targeting GenZ's.
It drove over 2.3M views in just two days.
The idea helps you get more friends, so it's a cracker for the target's mindset. I love the execution of fading video, just like Snapchat. A little reminiscent of 'share-a-Coke' with your name on a can, but clever none the less.
4. Experience the ethos of Ritz Carlton
Ritz Carlton gets 4x the engagement of other hotel groups in social media. Why? Because it's content is grounded in a strategy.
Ritz-Carlton has the motto,  "We are Ladies and Gentlemen serving Ladies and Gentlemen." 
And they focus heavily on processes, technology and their staff to service guests. 
To the extent of giving staff $2,000 to satisfy guest's needs rather than having to fill out paperwork and expense forms.
That's why guest satisfaction is at 88%! What an awesome statistic.
3. Best Australian digital marketer
Well I can't mention their name, however I was pleased to come across Australia's best digital marketer this year.
Not only had the manager pulled all relevant data sources together into a single customer view data platform, but they also have a robust customer segmentation model, have been identifying profitable segment shifts, and have been able to implement marketing automation and other behavioural targeting tools to deliver value throughout customer journeys. As well as profitably monetise their activity.
Whist most marketers are talking about it, this leader was humble enough to say that they were struggling with it a few years ago but have successfully transformed and aligned the moons this year.
2. Mall marketing brings out your inner Disney
As far as engaging experiences go, it's hard to beat Disney. Disney characters surprised unsuspecting shoppers earlier this year to bring out their 'Disney side'.
I'll simply let you watch the video that has now had almost 5M views, millions more social shares, and a whopping 42:1 positive rating.
1. Turning app development on its head
And the winner is… no, not Uber… but a new App technology that I came across called Shareable Apps by an Australian company called Amplifier.
You can build your own app without coding. You don't need to download it or have it approved from any App Store.
And you can easily share your app with friends via SMS, email, or social media.
They've built the system in a proprietary graphical platform called AdapptrTM which allows apps to reach more people.
Watch one of their videos or fossick around their website 
It's so simple and makes me super appy.
Sorry to finish like that.
What have you come across this year that makes your best of the best list?
An innovative marketer?
A new team process like Zappos' Holacracy? 
A new technology?
Or a great advertising campaign?
Share your best of the best with us.
Are you struggling with the complexity that digital and data offer to business? Let TrinityP3 make sense of the new digital ecosystem for you. Details here
Want more articles like this? Subscribe to our newsletter: