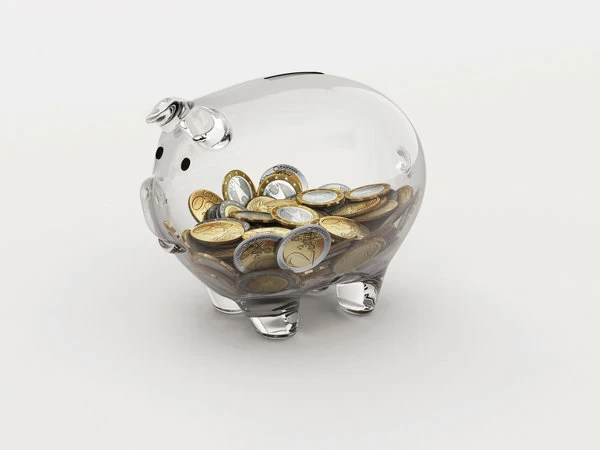 This post is by David Angell, TrinityP3 General Manager and Head of Media. David has extensive commercial and media experience gained through a fifteen year career in media agencies, which he uses to help drive optimal results for TrinityP3 clients.
Ah, programmatic trading. The bane, or the joy, of a marketing/media life, depending on which way you look at it.
The difficulties surrounding 'Programmatic Transparency'
Unearthing true 'transparency' in digital programmatic trading on an individual level has, so far, been extremely difficult, for a number of reasons.
For a start, clients working with the bigger agencies often sign contract addendums regarding the use of an agency programmatic trading desk (for example, Xaxis or Cadreon) as an affiliated third party to the agency itself.
This allows the agency, contractually, to use the trading desk as it would any other third party supplier. The addendums often state that the client has no right to obtain financial disclosure from the trading desk as a third party – the old 'we're transparent about not being transparent' line, employed very effectively in contract form.
There is still a degree of separation between an agency's account team and its trading desk, which increases the sense of 'dark art' – when the client sees the entirety of the programmatic strategy summed up as a block cost in a one line item of a media schedule, it doesn't really say too much about the actual strategies employed.
Nor does it say anything at all about working/non -working media spend splits, technology costs, commissions or any other form of payment coming out of the client's dollar.
I should point out in fairness to agencies that some are now actively re-structuring to bring their trading desks closer to the core teams, as well as investing in training.
But as yet, it's not enough to stop many clients telling me that they're tipping money into this space without fully understanding it.
Agencies should be evaluated holistically – but programmatic assessment remains a challenge
TrinityP3 runs many Transparency, Performance and Value assessments for marketers, which provide a comprehensive picture of the operating practices, the contractual and remuneration structures and the agency output from briefing, through to strategy, trading, execution and post analysis.
These assessments do of course include us looking at practices in the digital space – but I'll be honest, there can be clear limitations on the amount of exposure we can gain to the actual practice of the trading desk, often set by the way in which the clients have signed up to the service.
Where we are most often able to add value in the programmatic area is by highlighting challenges in contract with regard to financial transparency, data transparency and data ownership. We use WFA and other data sources to advise likely cost breakdown, but these aren't tailored to an individual client.
We educate the clients around just how opaque this section of the industry is, and that what they've signed effectively allows the agency unrestricted ability to engage in practices including (but not limited to) arbitraging media inventory, generating extremely high profit margins, charging hidden fees and commissions, and owning the client's data, using it to help other businesses in the portfolio.
Why is programmatic transparency a problem?
Having said all of this – we're all for the advancement of programmatic advertising. And we think that, from the perspectives of strategy, data-precision targeting and paid advertising asset deployment, the big trading desks are well equipped to do excellent jobs for their clients.
The agencies have invested a lot in the required technology; they should be allowed to make a profit; they are, generally speaking, engaging in practices that the client has basically allowed via contractual signature; no business on earth is fully transparent anyway; and the product itself has huge potential to drive greater efficiency and effectiveness to the client's advertising dollar.
To provide a balanced viewpoint, we say all of these things to our clients as well. At the end of the day, it really is up to the individual organisation to be comfortable with the level of transparency being provided, however high or low that level is.
So why, then, get so aerated about agency opaqueness in the first place?
For me, it's not so much about lack of transparency per se; it's about the fact that the clients, on an individual basis, lack the means to understand the level of that lack in transparency, relative to the market.
They can't objectively make that final decision – I know the agency is non-transparent, am I comfortable with it, could I get better somewhere else, and am I secure in the knowledge that overall, the benefits outweigh the challenges?
Is the introduction of the IAB Calculator a good thing?
OK, let's take a breath. With all of what I've said here in mind, you'd probably think I'd be excited by an IAB tool (to be precise, an IAB Programmatic Fee Transparency Calculator) designed to provide a greater level of cost transparency in this area.
And you'd be right, I am. I think it's a fantastic initiative, and here's why:
1. It gives the marketing client a negotiation lever to pull.
What's been frustrating is that the agencies have this area so tied up, that it becomes not just a question of transparency, but of leverage. The marketer has had simply no place to turn in order to generate a customised cost assessment of this kind.
2. A better negotiation lever can open new opportunity to change an existing structure.
My experience has been that the large agencies in the Australian market have been successful in signing clients up to their programmatic trading desk offerings almost by default (and that easy one page contract addendum), via an unspoken implication that accepting the group trading desk in addition to other services is pretty much the only route for the client to take.
Whilst this is not malicious and makes obvious business sense for the agency, it does rely to an extent on the client's lack of understanding or confidence to obtain a signature.
The IAB tool, if used well, could allow clients more confidence to consider a move away from the one-stop-shop mentality – for example, pitching programmatic to a direct competitor, hiring a smaller specialist, or perhaps even considering an in-house move (something that Ed Smith described very articulately in this recent article).
3. It allows the client to see how transparent its agency is prepared to be.
The calculator works by inputting detailed cost data. The client, in almost all cases, is going to be reliant on the agency for such information.
If the agency cannot or will not provide some of the information – well, there are transparency sign-posts right there, that can be investigated further.
4. It can further galvanise the good parts of programmatic media.
Away from the agency cost issue, marketers will hopefully be able to obtain clearer understanding of efficiency and ROI versus other channels.
5. It might clear up all the confusion.
It can potentially allow the big agency trading desks that are driving fantastic value and open practices to dispel the myth and remove much of the confusion.
So is it a game changer?
The IAB Programmatic Fee Transparency Calculator as it currently stands will likely be far from perfect. But that's OK, and to be expected.
Does it represent a transparency turning point? Not yet, but it could. If people use it, provide feedback on it and generally support it, the refinement and robustness of the model will increase over time.
In fact, it's only by people using it that it becomes in the best interests of the market to supply the IAB with the necessary data required to make the calculator accurate – I'm just guessing, but market data supply is probably the biggest single challenge faced by the IAB in development and without that data, the calculator falls over.
For this reason alone, it should be supported.
From TrinityP3's perspective, this kind of tool can dovetail very neatly with all the value we're able to offer in our broader agency assessment work.
I welcome it as an exciting addition, rather than a competitive threat, and I advise all marketers involved with programmatic media to investigate it, support it and where possible and appropriate use it.
It starts the industry on an evolutionary path to more transparency in the programmatic space, based on learned, market-commensurate insights.
TrinityP3's Media Transparency, Performance and Value Assessment takes a holistic look at the operation of your media agency, assessing against best practice at every stage of the journey. It aims to give you the tools to improve the output of your media agency.
Why do you need this service? Read on to understand more
Want more articles like this? Subscribe to our newsletter: