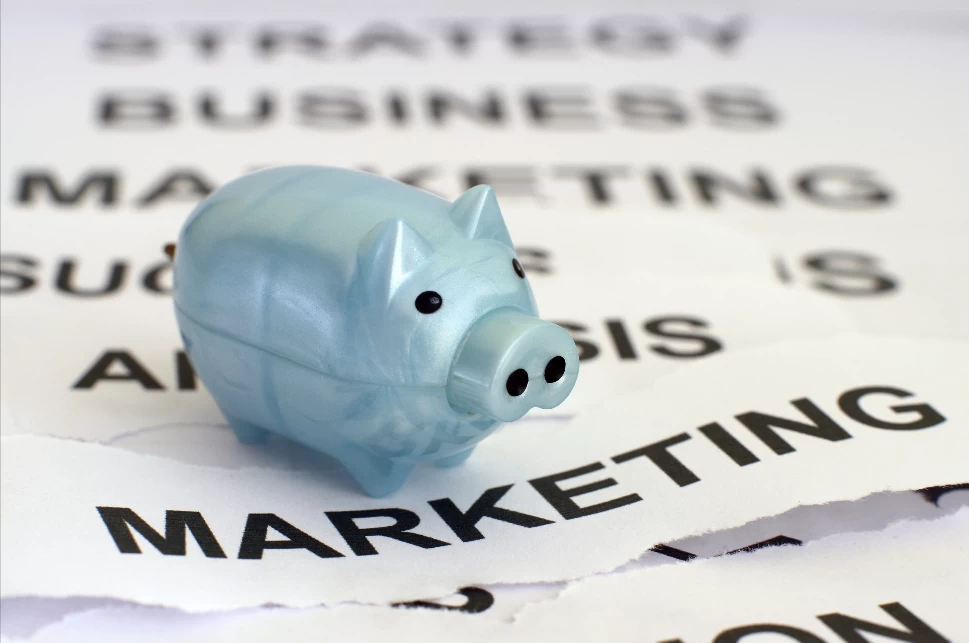 This post is by Anton Buchner, a senior consultant with TrinityP3. Anton is one of Australia's leaders in data-driven marketing. Helping navigate through the bells, whistles and hype to identify genuine marketing value when it comes to technology, digital activity, and the resulting data footprint.
It's strange how the universe works. Or maybe it was an amazing algorithm predicting my behaviour.
Having just completed a marketing team assessment project for a client where one of the findings was meeting overload, up popped this Infographic by Oisín Grogan, The $200 Million Business Coach:

It's a lovely flow diagram of how to decide on the importance of your meeting contribution – neatly phrased as, Why Am I Talking, or W.A.I.T.
However I'd like to pull back a step, and ask whether you actually need to have the meeting in the first place.
Plus discuss whether a whole lot of meetings can be amalgamated or prevented to give back time to focus on your business.
Here's another infographic by Oisín Grogan that succinctly challenges you to think why you are having meetings:

Time has become a major focus in our new economy. Whether it's businesses becoming more agile, automating, integrating artificial intelligence, or consumers wanting to interact quicker, time is becoming a central theme in management and consumer circles.
Everyone is saying they're busy. So it's no wonder that Oisín released his infographic. If you can reduce meeting times, or ensure that conversation is focused, then it will save time.
How much time are you wasting in meetings?
If I asked you to look at your weekly schedule and tally up the total number of meetings you have, what would be your number?
And if you compared it to the previous 3 weeks, is it consistent or abnormal?
Now take the monthly total number of meetings and divide it by 4 to get a weekly average for the month. Now what is your number?
Is it more than 10? Well if is, then you're spending roughly a quarter of your time in meetings (based on a huge assumption of working 40 hours a week).  
Of course this is a simplistic view. Some readers may be saying that you need to factor in the length of time of each meeting, plus the importance of each meeting in terms of meeting purpose.
True, however, when independently assessing marketing strategies, structures and processes, the theme has been consistent for many years now.
Marketing teams are facing a meeting overload crisis.
Four tips for winning back time
So here are four tips for assessing the need to have a meeting in the first place, and on how to focus meetings on effective outcomes:
1. Define meetings by purpose
As mentioned above, one way to isolate the need for a meeting is to split them by purpose.
Conventional meeting classification is across six types:
a. Status update
b. Information sharing
c. Decision making
d. Problem solving
e. Innovation
f. Team building
However, we find that a more specific classification is required for marketing today, which encompasses various combinations of the above.
From a top line perspective, we split meetings into 4 classifications:
Leadership (innovation, vision, decision making, team building)
Management (team operation, information sharing, problem solving, decision making)
Status (Work In Progress update, Information sharing, decision making)
Fast track (problem solving, innovation, decision making)
However, you may wish to go simpler, or deeper, depending on your stage of business maturity. Lets look at each of these four.
Leadership: By definition, leadership is directional and visionary and includes the realisation of a vision. So leadership meetings need to be focused around strategic opportunity, innovation and future state building.
Once this purpose is agreed, then meetings can be focused around a specific agenda. It is critical to then identify relevant stakeholders. Do you want people within your business only? Or do you need people from an external viewpoint? Do you need all parts of your business involved, as ideas can come from anywhere? Or do you only want to include a select group of people?
At a certain point leadership activity will become management activity. So it's important to clearly identify this point.
Management: Once management meetings are required, the focus turns to team resources and operation, information sharing, problem solving, and decision making to deliver on your agreed objectives.
Often the meetings required for this are seen as critical and of greater importance than other meetings. However it's important to not use the label for the sake of it. And it's important to also identify where management ends and where handover (or empowerment) to execution and implementation teams starts for status updates.
If required, you can also sub-divide management meetings by the following to gain an understanding of the actual meeting purpose:
current marketing situation – management of your current state of operation, challenges and efficiency
financials and profitability – management of the numbers that underpin the health of your business
governance – arbitration and decision making that may be required
Status: As mentioned above, there will be a critical hand over point to implementation teams. Hence meetings need to focus on work in progress updates and relevant information sharing. This is where we find a huge amount of inefficiency, with too many stakeholders being involved in meetings, or senior management being dragged into meetings where they are actually not required.
Decisions on a meeting agenda and attendees must focus on who needs to know about the status, and what decisions need to be made. Be clear about the stage you are at in the marketing process, rather than continually involving all and sundry throughout the process.
Fast track: More and more meetings are being required to fast track problem solving and act on innovative opportunities. So be prepared to establish fast track meetings, however make sure you are clear on the purpose – what problem do you actually need to solve and who can actually solve it (ie: is a meeting actually required or not).
Plus what level of action is required regarding innovation before it should be discussed as a leadership meeting. There's nothing worse than having 4 meetings over a month for meetings sake, rather than focusing on having 2. One to identify an area of opportunity, and the second to lead the way on it.
2. Rank by importance
Whilst purpose is important to clarify, and hopefully some of the tips above will have helped you better define the purpose of your meetings, it may not actually reduce the number of meetings that you have to be at. So another way to look at meetings, is to identify the level of prioritisation required:
And it's not just by seniority of level – although sometimes this may be a factor. It's by understanding the priority level of a meeting. You can apply a simple 2 level rating:
Mission critical or extraordinary: These are 'must have' meetings and demand attendance by agreed stakeholders. Otherwise they should not be held. We see many meetings in diaries where key stakeholders are not present and therefore decisions are deferred to another meeting. This is a waste of everyone's time.
Important but not mandatory: All other meetings can fall into this category. These are important meetings, however they do not require mandatory attendance. You can obviously further sub classify, however if you just apply these 2 levels, then you'll be already cutting a significant number of meetings from your diary.
3. Agree the role of each stakeholder
Hopefully the theme is now clear. The meeting purpose will define the attendees. However, for any meeting it is important to be clear on people's role. And this is where you can use the W.A.I.T principle.
Whilst it's great that everyone is heard, you need to be vigilant with time. So identify what role or perspective each attendee is bringing to the meeting. You should identify why you need that perspective prior to holding the meeting and hence why people are actually required in the meeting.
And to prevent attendees from going on and on, often it's a good tactic to employ shorter timeframe meetings to fast track an agenda.
One of our clients is testing the 30 minute meeting to fast track meeting closure. And another is implementing the 15 minute stand up meeting.
4. Actions before closure
And most importantly, every meeting must have agreed outcomes and resulting actions.
How many meetings have you been in that just drift on without any agreed actions? Well, it's time to kill these from your business.
Focus the last part of any meeting on identifying the agreed outcomes and resulting actions so that everyone is clear on what to do next.
Challenge
So to sum up, there are a myriad of ways to make your meeting culture more efficient – being clear on the purpose, setting a strict agenda, agreeing the importance, defining who and why people need to be involved, and having clear actions.
Hopefully some of the tips above help.
So given that your weekly diary is probably stacked already, we'd love to challenge you.
Can you cut 10% of new meetings from your diary (and business) by actioning any of the above ideas?
Define key stakeholders and measure, manage and maximise internal collaboration, alignment and engagement to deliver success. Find out more here
Want more articles like this? Subscribe to our newsletter: