---

Humanity in Business Marketing Event
Humanity in Business is proud to present to you the Humanity in Marketing & Media Summit showcasing the new paradigm of leadership that is striving to create truly authentic, customer centric brands.
A new breed of leaders in the marketing and media industry is beginning to emerge. This leader is driven by a need to create authentic relationships with customers and in doing so, is creating game changing strategies around how products & services are taken to market.
These leaders are passionate about creating brands that truly care about the consumer and are striving to make a link between their personal values, organisational values and the values of the customer.
Authentic leaders are interesting in creating a more meaningful brand that stands for purpose beyond just profit. These leaders are driven by the idea of servant leadership and consider people, planet as well as profit at the heart of everything they do.
Click here for more information…
Event Details
When: 9.00 am – 5.45 pm Friday 18 September 2015
View Event Brochure 
Where: Doltone House, Pyrmont
Investment:

Individual Ticket:        $695 inc GST
AMI Member Ticket:   $595 +GST
Table of 8:                  $4,760 +GST 
Student Full Time       $199 inc GST


Join the TrinityP3 Marketing Management Webinars Series


Managing marketing and your agency suppliers continues to become increasingly complex and time consuming. TrinityP3 Marketing Management Consultants are thought-leaders in all aspects of marketing management to improve marketing and agency performance and increase implementation efficiency. This series of webinars are your opportunity to hear the latest industry best trends and practices from the consultants working in this category on a daily basis regionally and globally. An interactive approach means you will be able to have your specific questions answered by industry leading practitioners.
 

Listen to the Managing Marketing Podcasts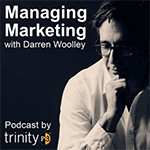 Each podcast is a conversation with a thought-leader, professional or practitioner of marketing and communications on the issues, insights and opportunities in the marketing management category.
Ideal for marketers, advertisers, media and commercial communications professionals.

More marketing management thought leading ideas and concepts can be found on the TrinityP3 blog.
You can hear the podcasts on Soundcloud or on iTunes.

Continue reading…

Read the Ultimate Guide to Digital Marketing in a Data-Driven World


This comprehensive Guide will not only demystify the world of digital and data by explaining how it works, it will also help you put some logic back into your marketing approach.
There are no bells, no whistles, no hype.
This Guide simply aims to help marketers get back to basics, business logic and follow the path from confusion to clarity…
Simply fill in your details to download all 10 Chapters of the Ultimate Guide to Digital Marketing in a Data-driven World now.

Click here to Download your FREE copy.

Watch the latest online videos on Marketing Management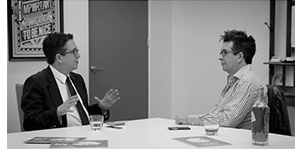 Here you will find all things marketing – specifically strategic marketing management from Asia Pacific's leading Marketing Management Consultants – TrinityP3
This includes:

Videos from TrinityP3 consultants on issues facing marketers, their agencies and procurement.
Testimonials from marketers, marketing procurement and agency leaders on the processes and results TrinityP3 delivers.
Videos of speeches and talks TrinityP3 consultants have delivered on a wide range of topics.
If you are a marketer, a procurement professional or providing marketing services, there are topics here of interest. And if not, lets us know what topics you would like us to cover.

To watch more Marketing Management videos click here.

Most in Demand for this Month
We exist to help marketers solve their marketing dilemmas and here is how we achieved this in August:
Market search for digital suppliers for construction

company

Media contract review for a global pharmaceutical company

Market search and pitch process consultancy for major retail company

Centralisation of Production Services for a multinational property and infrastructure company 

University Roster Model Implementation

Agency Scope of Work benchmarking for international tourism company
---