This post is by Darren Woolley, Founder of TrinityP3. With his background as analytical scientist and creative problem solver, Darren brings unique insights and learnings to the marketing process. He is considered a global thought leader on agency remuneration, search and selection and relationship optimisation.
Following a series of high profile international scandals, media transparency has, for the first time, made it into the top three most popular subjects in the Marketing Management Book of the Year 2016.
While social media measurement and gender equality have also received considerable attention over the past 12 months, the relationship between client and agency once again tops the list, followed by posts on agency remuneration.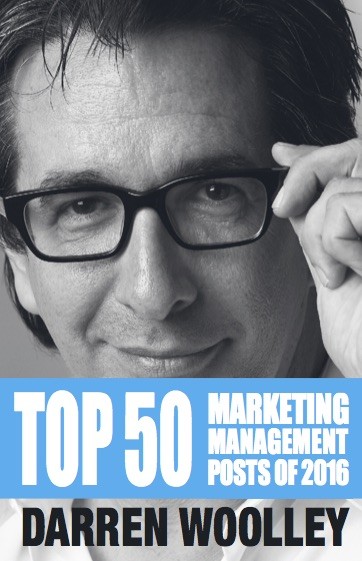 The most popular subjects on TrinityP3's Marketing Management Blog 2016:
Client/Agency relationship
Agency remuneration
Media transparency
Digital marketing
Marketing challenges
Procurement
Agency search and selection
Social media
Now in its fourth edition, the Marketing Management Book of the Year published by strategic marketing management consultancy Trinity P3, is a collection of the top 50 most popular posts based on readership, commentary and social sharing from TrinityP3's marketing management blog, which has more than 150,000 visitors each year.
In 2016 the 270-page book, the biggest yet, reflects the subjects that have captured and engaged the interests of marketers, procurement and agencies, across the world.
Client / Agency Relationships
Continue reading "Relationships, remuneration and media transparency top trending marketing topics in 2016"