Managing Marketing is a podcast hosted by TrinityP3 Founder and Global CEO, Darren Woolley. Each podcast is a conversation with a thought-leader, professional or practitioner of marketing and communications on the issues, insights and opportunities in the marketing management category. Ideal for marketers, advertisers, media and commercial communications professionals.
Kylie Ridler-Dutton is a Senior Consultant at TrinityP3 and a specialist in agency search and selection. Here she chats with Darren regarding the agency search and selection process and the considerations required when planning and managing a successful pitch process for a wide range of agency types including creative, media, digital, social, PR, technology suppliers and more.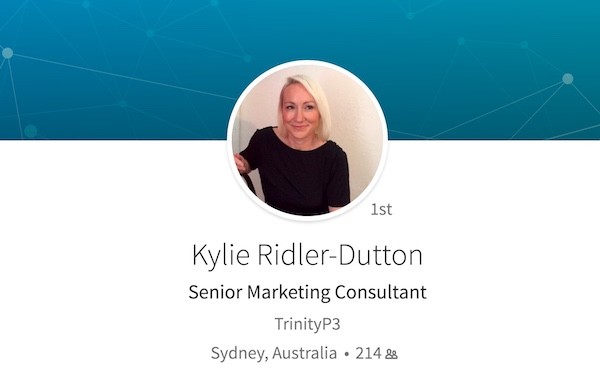 You can listen to the podcast here:
Follow Managing Marketing on Soundcloud or iTunes
Transcription:
Darren:
Welcome to Managing Marketing and we're back in Sydney, after a short trip to London and New York, and in Sydney I get a chance to sit down with Kylie Riddler-Dutton, who is affectionately known at TrinityP3 as the Riddler. And we're having a chat about pitching because in the last few years that Kylie's been with us she's been leading most of our pitch processes so welcome, Kylie.
Kylie:
Thanks for having me—I'd much rather be meeting in New York or London.
Darren:
Let's organise that for next time. But I should say welcome the Riddler. Pitching; it's not a major part of our business but it is quite an important part of the business, isn't it?
Kylie:
Well it's certainly something I don't see going away from the industry anytime soon and it is a massive part of a client's budget so something to take quite seriously.
Darren:
Procurement are running a lot of pitches these days, aren't they?
Kylie:     
Obviously, a lot of pitches are run by procurement but the pitches that we are consulted and asked to participate in are often directly with the marketing department but they also see a lot of value in (if procurement do have to be involved) actually having us consult with the procurement department directly as well so we work with either.
Why do marketers pitch their agencies?
Darren:
What have you found from your perspective have been the major reasons for pitching because there seems to be a lot of pitches, a lot of media pitches at the moment? There seems to be some pitches to consolidate content and creative. What do you think's driving that or what are the reasons people are going to market?
Kylie:
I think there are many different reasons. It does depend on the client but it also depends on the current environment so a case in point would be media. Yes, we have seen a lot of media pitches over the past 12 to 15 months for obvious reasons in the market place.
But not only that, with media and changing technology and content requirements etc, there has been a need in clients to sit up and look at their current relationships and current skill set in the incumbent agency they have. With creative agencies, it can be that procurement require a three-year contract for a renewal.
Darren:
Sometimes it feels like three months.
Kylie:
However, often it can be that there are issues with the incumbent agency. So, actually what we would recommend to the client before we do kick off on a pitch process is we would like to go in and evaluate what the issues are with the incumbent.
A lot of the time we can overcome those issues. However, it also helps to bring into the current pitch whatever the issues are with the incumbent to ensure that we don't get that with the new partner.
Darren:
Because that would be the problem, wouldn't it? You go through the process, which can take anywhere from eight weeks to twelve weeks or even a little bit longer sometimes and all you end up with is either the incumbent and the same problems you've always had or you choose a new agency and you still end up with the same problems.
Kylie:
That's often because the client works in the same way too. We have had pitches where you end up with a new partner and then the client walks away and expects that new agency to act like the old agency and they wonder why they're not getting what they used to get.
So, a lot of the work that we do, post-pitch, is also engagement activities, or transition activities if it is a new relationship from the incumbent. We can help there. But that's often the bit where we get called back in and asked to sort out some issues with new relationships. Continue reading "Managing Marketing: The importance of an insightful and robust agency search & selection process"