Managing Marketing is a podcast hosted by TrinityP3 Founder and Global CEO, Darren Woolley. Each podcast is a conversation with a thought-leader, professional or practitioner of marketing and communications on the issues, insights, and opportunities in the marketing management category. Ideal for marketers, advertisers, media and commercial communications professionals.
Kylie Rogers, Managing Director of Mamamia Women's Network, and Lauren Joyce, Head of Broad, their strategic consultancy, talk with Darren on how women are driving commerce today, and why marketers may be missing out on this dominant audience by not marketing specifically to them in the way they want to be engaged.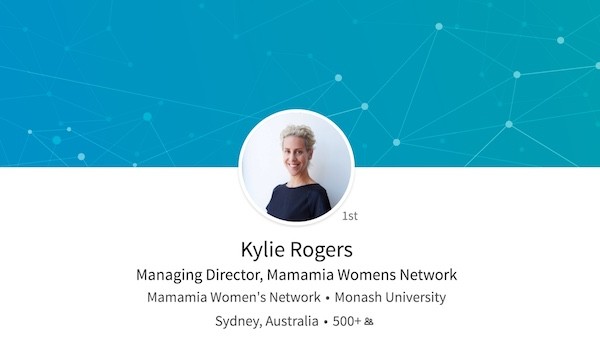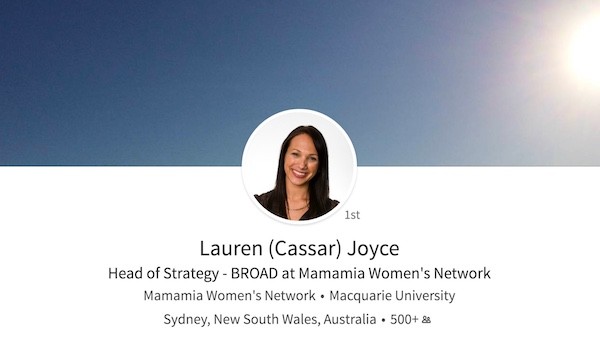 You can listen to the podcast here:

Follow Managing Marketing on Soundcloud or iTunes
Transcription:
Darren:
Welcome to Managing Marketing and today I'm here at the Mamma Mia Women's Network with Kylie Rogers, Managing Director and Lauren Joyce, who's Head of Broad, which is the strategic consultancy here at Mamamia. Welcome.
Kylie:
Thank you so much for having us, Darren.
Darren:
In actual fact, I should be saying thank you for having me because coming here to Mamamia, as soon as the lift doors open and I saw all of the pictures on the wall and all of the people and the energy I could tell that this was a very different place to work.
Kylie:
I appreciate your saying that. Sometimes in the furore of your working week you forget the energy that really does exist in this place; it's very progressive. It's almost tangible.
Darren:
It's palpable when the doors open. I think that's why I walked in a bit confused; it was like being hit with this energy and noise. There are workplaces where there are people screaming but it was just this energy that is happening here. It was very exciting.
Kylie:
Of 85 women who have lots of ideas and who want to execute those ideas and we have famous women on the walls that inspire us every day.
Darren:
And are executing. You guys produce a huge amount of content.
Kylie:
We average around 45 articles a day, give or take the news cycle, around six to ten videos a day and now 18 podcasts a week. And of course, you're standing in our pretty remarkable podcast studio. We have one in Sydney, one in Melbourne, and one in our New York office.
Darren:
Amazing, and the infrastructure as well to support this. In a way, you've reinvented the news platform but you've also done it in a way that you've embraced technology as well, haven't you?
Working to understand Australian Women
Kylie:
Yeah, thanks and I guess why we've done that is we've focused on trying to understand Australian women; trying to understand what they want from media today and trying to anticipate her needs and deliver her what she wants.
And we'll probably get to it throughout our podcast but our women are telling us that they want media on her terms. They want personalised media. They're very busy; they want media on the run. Therefore, we have worked hard at delivering that for her.
And case in point; our 18 podcasts. They are being downloaded in droves; we have celebrated our 20 millionth download and it's quite extraordinary. It's a really exciting time.
Darren:
Wow. But it seems interesting, Lauren, you look at Mad Men, which was a very popular programme a few years ago when women in that show were the secretaries, right? This is very much 21st century. This existence of the Mamamia Women's Network is evidence of the fact that women are now front and centre in the workforce, in day to day life, and especially in commerce. Women are really driving the commercial realities, aren't they?
Lauren:
They are. We do a survey each year of our readers and at the end of last year when we did our survey they told us they were feeling really powerful. They felt they had a figurehead in Hilary Clinton and they were following that kind of trend around female empowerment.
And I guess over the last few years we've seen brands get on board with that as well because they have recognised particularly the purchasing power that women now hold. Women are accountable for 50% of male spending are they are accountable for 85% of purchasing decisions on average so it varies.
Darren:
And a 100% of their own spending.
Kylie:
Yeah, that's right.
Darren:
My mother used to say to my father, 'what's yours is mine and what's mine is me own.' He'd make all the big decisions like how the family felt about politics and the environment and things like that and she'd make all the small decisions like what we ate, where we'd go for holidays, what car she'd like—all those small things that didn't really matter as far as he was concerned.
The economic dominance of women
Lauren:
Yeah, the inordinate influence that they hold is amazing and that has been known for a long time but I think that brands, in the last two years or so, have become much more aware of that. We're starting to see some really lovely examples of how brands are leveraging this theme of female empowerment.
But we feel that that is just the tip of the iceberg. It's really an of-the-now trend that brands are really getting involved in but there is opportunity well beyond that around unlocking the influence that women have over various categories.
Darren:
You say it's of the now. Why is it now? Why wasn't it 10 years ago, or 20 years ago or even 30 years ago? Because we've had the sexual revolution of the sixties where women became more empowered as they got more control. Women dominate the workforce now apart from salary equality but there are more women working than at any time in history.
Lauren: Continue reading "Managing Marketing: The importance and the difference in marketing to women"