---
Whats new this month

This past month everyone is talking about media with the release of the MediaCom audit report. Here is the TrinityP3 view on the whole affair:
A cynical view of the on-going media agency saga?
I did a lot of work with party political clients in the nineties. It was great fun a lot of the time, and I learned plenty from some very smart operators. As a natural optimist, it also left me rather more cynical than I like to be about the contrast between public and private behaviour. Ever since, I've had to make a bit more of an effort to remain Mr Brightside. But the last week or so the media world has proved a bit of a challenge for someone who always likes to see the best in the industry and its people. If I were allowed to unleash my inner cynic just for a moment, I might make three rather cynical observations. To continue reading 
click here
Mediacom Saga – The 'Road To Recovery' starts with all of us
For those of you living in an industry-proofed cave over the last week,
The Mediacom Saga
has once again run red hot across the trade press, as the
results of the audit into trading practice
at the agency were released to the waiting world. The level of debate has reached fever pitch over the confirmed revelations of inappropriate behaviour within Mediacom, going against both basic ethics and the avowed standards of their own parent group. Now let me say right now (and I don't think I'm the first to do so) that Mediacom, in the situation they've found themselves in, have acted with a level of openness and integrity that can only give them back some credit.
John Steedman
and
Mark Pejic
, two widely respected individuals, are transparent and honest in publically accepting the situation for what it is. To continue reading 
click here
MediaCom – a sorry day for the industry when trust is compromised
What can be seen is an inevitable consequence of the market trends from advertisers putting pressure on agencies to do more with less and less, and agencies and their holding company groups to report improved profitability to their shareholders.
The industry is under pressure
Trapped in the middle of these industry trends are people like you and me who are just trying to do their job. While there is no excuse for acting unlawfully or unethically, the fact is that when people are under pressure to meet unrealistic expectations it is often ethics that end up being compromised and the consequence is a loss of trust and integrity in the relationship and the process. Only the week before at the AANA AGM,
Dr Simon Longstaff
AO, Executive Director of the
St James Ethics Centre
, addressed this issue when he recounted working with people in war zones facing many ethical dilemmas and how they were able to work through these issues to achieve a resolution. How much more challenging is war than marketing? To continue reading 
click here
Upcoming  events
AMI NSW Breakfast

Customer centric marketing: Winning the battle for hearts and minds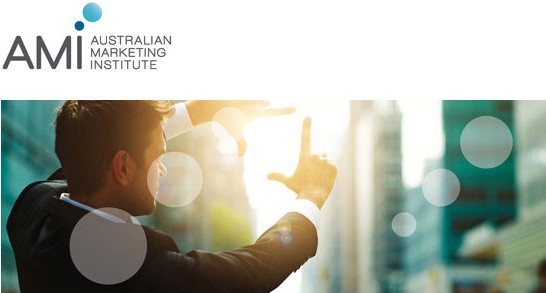 Creating a unique customer experience is one of the most effective ways to build company value and deliver sustainable growth. Customer experience strategy can help you retain more customers and stop them defecting to competitors. Customer experience encompasses a series of customer interactions, your brand, offerings and touch points. Key tips on capturing compelling customer insights using effective segmentation tools, data analysis, neuromarketing and customer journey mapping will be discussed. Join
Mathew Tice
, founding Partner and Managing Director for Asia-Pacific at the Palladium Group, and
Katharina Kuehn
, Consumer Neuroscientist, professional speaker and Director at RDG Insights for this fast-paced and informative breakfast seminar.
You will learn to:
• 
Effectively engage with your customers to create innovative value
• 
Discuss strategies to acquire and retain customers
• 
Capture valuable insights using customer journey mapping tools
• 
Apply neuromarketing techniques to leverage compelling customer insights At 
theMGSM Executive Conference Centre
Conference Centre, 
Level 7, 37 Pitt Street, 
Sydney
NSW
200
at 
7:30am 
on 
April 28
!
Don't miss this customer experience strategy breakfast seminar
.
Register Now
2015 ANA Advertising Financial Management Conference
The annual ANA Advertising Financial Management Conference is the only event of its kind. It brings together top marketing finance and procurement professionals from the client side with agency CFOs and other key industry stakeholders interested in efficiencies, cost savings, return on investment, and delivering greater value to organisations. The conference is registered as a sponsor of continuing education with both the Institute for Supply Management and the National Association of State Boards of Accountancy. Post-conference perspectives from attendees at last year's attendees included the following: • "Great content, captivating speakers, and valuable connections. All in all one of the best conferences I have attended." • "Overall, the conference touches on topics that are important and relevant in today's marketplace. The ANA always does a great job bringing everyone together on topics that matter." • "Outstanding quality from start to finish!"
When
Begins: Sunday, April 26, 2015 at 4:00pm Ends: Wednesday, April 29, 2015 at 12:00pm
Where
Arizona Biltmore, 
2400 E Missouri Avenue. 
Phoenix, AZ 85016
Download the ANA Event Guide at e.ana.net
Register Now
Hot Topics of the Month
1 
When agency pitches fail – seriously fail 
2 
How Calibr8or calibrates the strengths and capabilities of media agencies 
3 
How an inbound marketing strategy can double your revenue (with full strategy)
4 
5 reasons why advertisers paying for pitches will not work
5 
10 warning signs your Agency relationship is failing
6 
8 personality types agencies may encounter in a new business pitch
7 
Pitch for the Stars: 5 things to look out for in a great media agency
8 
The secret to transitioning from print to digital media
Most in Demand for this Month
We exist to help marketers solve their marketing dilemmas and here is how we achieved this in March: • Media Benchmarking & Contract Assessment for a consumer brand • TVC assessment for major auto brand • Industry Supplier Search/Production Benchmarking for the Australian Government • Contract Review for mobile organisation. • TVC assessment for major consumer brand • TVC Production Assessment for an FMCG company • Industry Supplier Search for major children's charity • Media Buying Benchmarking for luxury auto brand • Agency Remuneration Assessment for luxury auto brand
---