Welcome to the March edition of TrinityP3's e-news for 2013.
Have a question about
agency search and selection,
agency engagement and alignment, or
agency benchmarking and monitoring?
  Just ask us, we're always happy to help.
Marketers, Agencies, Media Ownersπ

MEDIA INDUSTRY SURVEY – MARKETERS, AGENCIES, MEDIA OWNERS – HAVE YOUR SAY!
Here is your chance to have your say and be heard – click here for survey
With Denise Shrivell of MediaScope, TrinityP3 is offering you the opportunity to have your say and prioritise the issues you and the industry are facing – be it as a marketer, an agency or a media owner.
We have identified a list of 12 issues (by no means a comprehensive list) that we want you to prioritise from your perspective based on the role you play in the media value chain.
And the Media Industry Survey results will be revealed at Mumbrella 360.
Have your say now – click here to start the survey
Biggest issues facing media today

This post is by Darren Woolley, Founder of TrinityP3.
Media is going through a time of huge transformation. Not just from a media agency point of view, but across all parts of the value chain, from the media owners to the agencies and ultimately the marketers and advertisers.
Here is your chance to have your say and be heard – click here for survey
These changes are being driven by technology and associated social change, where media channels are becoming more fragmented and the media consumer is more empowered than ever before. Some are even becoming media in their own right through blogging and social media.
Continue reading What are the biggest issues and challenges facing media today? 
3 Tectonic Shifts due to Social Media

This post is by Anton Buchner, a senior consultant with TrinityP3.
Social media is still on the lips of most marketers and is now starting to infiltrate C-level discussion. Thankfully the hype is settling down and strategic planning and logic is starting to be applied.
If you use the Super Bowl as a barometer, then at this year's game (XLVII), you would have spotted 26 TV Ads (out of the 52) with a Twitter hashtag: M&Ms – #betterwithmms, Audi – #braverywins, Hyundai – #pickyourteam, just to name a few
Whereas only 4 Ads mentioned Facebook, and 1 mentioned Instagram. None mentioned YouTube or Google+. This is a massive turnaround from 2012 when both Facebook and Twitter were mentioned 8 times each.
Why?
Continue reading Top 3 tectonic shifts for business due to social media
Events & Updates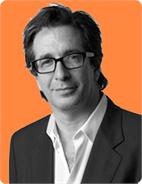 AMSRO – Leader's Forum 2013 March 21 – 22, Byron Bay, Queensland
Senior management and leading independents discuss the major challenges and opportunities facing the business of market and social research and help shape the industry's future. TrinityP3's Nathan Hodges will speak Day 2; "Boom or Bust – Leadership Strategies for a Changing Workplace." For more information: click here.
CIPSA Category Management Forum 28-30 May, Australian Technology Park, Sydney
This event will help category managers understand better the broad issues they face and learn more about their specialist categories in dedicated category specific seminars. As a Seminar Leader, TrinityP3's Darren Woolley will run the Marketing Services Seminar on Day 1. All category seminars will feature extensive open "dialogues" around key issues. For more information: click here.
Top TrinityP3 Posts for the Month
Top 5 TrinityP3 posts for February
Most In Demand this Month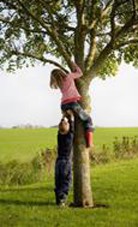 Last month at TrinityP3 we helped our clients achieve their goals in the following ways:
If you would like assistance or advice on any aspect of your marketing spend, contact us today for a confidential discussion.