With over 240 pages, this year's Marketing Management Book of the Year is a must read for any marketer grappling with the fast-paced environment of today's marketing. This is a third year in a row that TrinityP3 has published the Top 50 Marketing Management Posts of 2015 and it continues to grow in popularity and prominence amongst the marketing, procurement and agency industry.
Covering a wide range of hot marketing topics from digital marketing to agency management, procurement, production and everything in between. All the contributors are subject matter experts with more than 10 years industry experience, giving practical insight into the complex world of marketing.
Buy your copy here
Webinar – November 25
: Super charge your agency with incentive based remuneration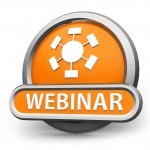 Last Marketing Management Webinar of the year
Date:
 Wednesday November 25
Time:
 13:00 – 14:00 AEST
Presenter:
Darren Woolley
Topic:
 Super charge your agency with incentive based remuneration As marketing and advertising are business activities that create value for the company, it seems that a remuneration model that rewards performance and incentivises higher performance makes sense. But many advertisers and procurement have trouble implementing an incentive based model. We will explore the pitfalls, traps and barriers to this approach and provide insights in how to enjoy the rewards of this approach.
Click here to register
Let us know if you would like to see us present more Webinars in 2016.
Managing Marketing Podcasts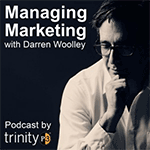 Managing Marketing is a series of podcasts hosted by TrinityP3 founder and global CEO, Darren Woolley. Each podcast is a conversation with a thought-leader, professional or practitioner of marketing and communications on the issues, insights and opportunities in the marketing management category. Ideal for marketers, advertisers, media and commercial communications professionals. More marketing management thought leading ideas and concepts can be found on 
the TrinityP3 blog
. You can hear the podcasts on 
Soundcloud
 or on 
iTunes
.
Game Changers 2015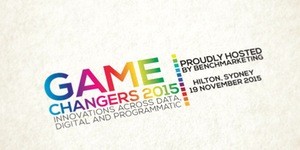 Companies have adopted the digital fundamentals, but what's next? How do we unlock the latest and greatest when it comes to digital technologies, programmatic ad platforms and taking marketing to the next level? Benchmarketing and Trinity P3 would like to invite you to join us at Game Changers, a half-day event dedicated to innovations across data, digital and programmatic marketing. Some of the industry's best will shed light on the game-changing innovations that will prepare you for the marketing challenges of 2016. Key note speakers include Ahmad Racheha Entrepreneur – in – Residence at Westpac, Vanessa Stavrou Head of Marketing at Contiki and TrinityP3's very own 
Darren Woolley
.
Where:
 Hilton Sydney, 488 George Street, Sydney NSW 2000
When:
  Thursday 19 November 2015 2pm
Click here to register
SAGE – Secrets of Agency Excellence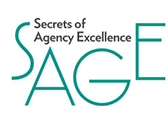 Hear 
David Angell
, TrinityP3's Melbourne General Manager speak at Secrets of Agency Excellence (SAGE) as it returns for a third year, focusing on providing boutique agencies with the tools to grow successful agency businesses. The intensive, one-day masterclass talks to agencies and agency owners working across the broad marketing services spectrum, including creative, media, PR, digital, design and production companies. The practical sessions will feature high-profile agency bosses with a proven track record of building thriving agency businesses; leading marketing consultants; and agency executives that are the best in their field, including chief financial officers, creatives and strategists. SAGE brings together some of Australia's best-known agency leaders into one room to share their secrets to success.
Where:
 Pullman Quay Grand Sydney Harbour, 61 Macquarie Street, Sydney, 2000
When: 
Thursday 19 November 2015 Click here for more information
Mumbrella Future Leaders Program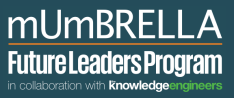 Join TrinityP3's Sydney General Manager 
Nathan Hodges
 as he shares his insights on what's needed to lead successful agencies.The Mumbrella Future Leaders Program, is an intensive mix of group workshops, experiential learning and mentoring. It's designed to build the skills and knowledge you need to become a senior agency leader in the modern marketing world. The skills required to lead successful agencies of the future are rapidly changing. Clients now expect agencies to be able to blend innovation, collaboration and a deep understanding of their business – and all at a reasonable cost.
Who should attend:
The program is for senior managers and directors from all agencies across the APAC region including creative, media, PR, digital, design and direct.
Where: 
Royal Randwick Racecourse, Sydney
When:
 25-27 November 2015, Registration from 8.30am
Cost: 
Prices start from $2,200
Click here to register
What's Hot
Most in Demand for this Month
We exist to help marketers solve their marketing dilemmas and here is how we achieved this in November:
Agency/Supplier Selection Process for a health and beauty company

Evalu8ing key relationships for an online retailing giant and an international telecommunications firm

Media Transparency, Performance & Value Assessment and Contractual Evaluation & Benchmarking for an

automative

organisation

Assessment of Digital website and mobile application for an international

grocery brand

48 Hour Assessment for a Campaign for a

government agency

Customer Marketing Strategic Alignment for a telecommunications operator

Creative Agency Production Remuneration Negotiation for a tourism organisation
---