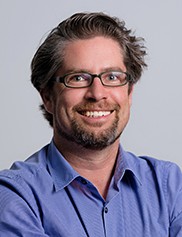 Senior Consultant
"We're not just digital marketers.
We're marketers in a digital world."  
Anton has over 20 years experience in developing brand engagement, data driven, and digital marketing strategies – with a focus on delivering incremental business growth through customer relationships.
A lateral and innovative thinker with a passion for refocusing business team structures, processes and strategies; creating visionary, insightful communication plans; and making sense of a more complex digital and mobile marketing environment.
Anton has worked with some of the largest global and local clients including AMEX, Fairfax, FOXTEL, Honda, Kimberly-Clark, Microsoft, Nestle, P&G, Virgin and Westpac to name a few.
In 2010 he turned to independent consulting with projects including: loyalty club evolutions, social media integrations, improved acquisition and customer lifecycle planning, as well as customer experience innovations at point of purchase (in-store and e-commerce).
Anton brings to TrinityP3 a focus on helping clients deliver successful marketing plans, as well as golden insights on how to establish more effective team structures, processes and staff/supplier relationships.
His focus is to collaborate, challenge and change things to ultimately make marketing valued.
Recent Articles:
People
Are you a marketing or advertising professional, with 10 years industry experience? Are you currently freelance, consulting and not employed full-time? Are you interested in providing advertisers with knowledge and insights into the creative and production process? Then send us your resume with a letter telling us why you would like to be part of the team at TrinityP3. Resumes should be sent to people@trinityp3.com
The current TrinityP3 Team:
Management Team
Consulting Team