Below are just some of the things clients have had to say about working with TrinityP3.
And because positive client and agency relationships are integral to what we do, make sure you also visit our Agency Testimonials page.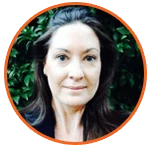 I have worked with Trinity P3 on several projects, the most recent being a full commercial review of an incumbent media partner. As a university we review large commercial contracts systematically, however, we needed to ensure we could do this without the disruption of a full pitch. We approached Trinity, because of the confidence we have in their knowledge and expertise in market. Within 6 weeks a full market review was carried out with written recommendations. The process created minimal disruption to the team and provided critical benchmarks and evaluations, which ultimately gave us confidence to negotiate and renew our partnership.
Kate Jennings
Director Brand & Marketing
Curtin University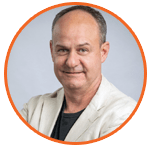 I enlisted the services of Trinity P3 to perform a financial benchmark on an advertising agency. Prior to this, I had already engaged the agency for a strategic project. Instead of going through a lengthy pitch process involving multiple agencies for the creative execution, I approached Nick and his team to conduct a cost benchmark. The resulting report and analysis were impressively thorough, providing valuable insights that helped me make well-informed decisions during negotiations. I wholeheartedly endorse Trinity P3 for their professionalism and dedication to delivering actionable results promptly.
Anthony Dumont
Director of Brand & Marketing
Team Global Express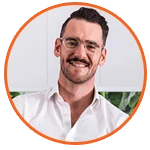 We engaged Trinity P3 to conduct an efficient yet robust media agency selection process across ANZ markets. We had a tight brief and I'll be honest, high expectations of a new media agency – in all, I can safely say that Trinity P3 enabled us to conduct a fast and fair process.
What was of particular value for us as a client was the nuance Trinity P3 presented in their benchmarking, their adaptable approach to the process we wished to run and finally, the overall commercial common sense they brought to the process. On this latter point, the contract and fee templates were very helpful to educate our internal teams, as it is often the case that there is no specific media services agreement to hand.
Where did we end up? With a new media agency that is right sized for our current stage of growth and a motivating, performance related fee model for our new media agency partner. This would not have been possible without the guidance of Stephen and the team at Trinity P3.
Liam Loan-Lack
Head of Marketing
CMC Markets, APAC & CAN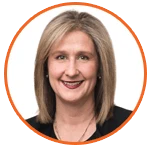 I engaged David Angell and the TrinityP3 team to assist Swinburne in leading a closed account review for the provision of media strategy, planning and buying services in 2022. We had a strong and highly productive relationship in place with the incumbent provider, however after five years we needed to benchmark the pricing and services, and I was also keen to gain feedback from both sides on what we could do to make the partnership even better.
TrinityP3 produced a comprehensive report, structured with clear, actionable insights, which enabled a very smooth contract renegotiation process. Due to the deep expertise and objectivity that TrinityP3 brought to the table, we were able to focus our efforts on the areas that needed attention, and ensure the new contract was fit for purpose, competitive and supported the growth of an already strong partnership – without the time, effort and cost of a full market process.
Thanks to David and team for their professionalism, integrity and expertise.
Carolyn Bendall
Chief Marketing Officer
Swinburne University of Technology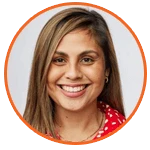 We partnered with Trinity P3 for a Digital Marketing tender process. They provided a robust and comprehensive evaluation of the digital landscape while providing invaluable insights and strategic advice along the process.
Anton and the team were great to collaborate with and a pleasure to work with and has set us up to deliver digital marketing excellence.
Tanya Moore​​
Digital Marketing Manager
ESR Australia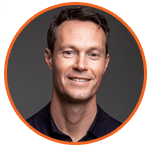 It's easy to say 'we couldn't have done it without them', but when it comes to building our brand campaign, we truly could not have done it without Lydia and the Trinity P3 team. What TrinityP3 does to orchestrate, facilitate and adjudicate across the entire agency selection and creative process is incredible. The value they add comes from completely understanding the desired outcome, curating an agency list that will get you there and working alongside you every step of the way to make it happen. They have seen everything there is to see and use their unrivalled experience to navigate you through what could be an arduous process.
TrinityP3 is a highly respected group of professionals, having them by your side keeps agencies on their toes, and gets you the best outcome. An investment in Trinity P3 is returned many times over.
Ryan Gracie
Chief Marketing Officer
MyDeal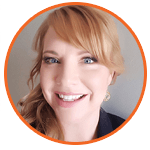 TrintyP3 were appointed to manage our recent creative pitch. I was incredibly impressed by their professionalism and knowledge, supporting us through a rigorous process. TrinityP3's expertise and independent guidance allowed us to make the best decision which will allow our brand to continue to grow and transform. The TrintyP3 team went above and beyond throughout the pitch process and I would absolutely recommend them.
Michelle Zoontjens
Brand Project Manager
The Royal Automobile Club of WA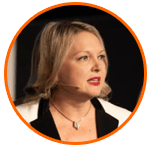 TrinityP3 partnered with Optus during a creative tender process. They are brilliant at navigating the needs of both agency and client, and finding ways to optimise the relationship in a way that drives great outcomes for all. TrinityP3's positivity, proactive approach and expertise was extremely valuable throughout the process. They have a talent for cutting to the chase and communicating with purpose. The icing on the cake is that the consultant we worked with is simply a really nice person to deal with.
Angela Greenwood
Director, Acquisition & Customer Marketing
Optus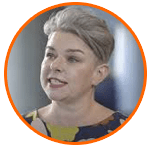 I literally cannot imagine how challenging our media pitch would have been without the support of David and the team at Trinity P3. The level of guidance and expertise we received was second to none and he helped us navigate the process at every step of the way, providing us with considered and helpful advice without ever steering us in a particular direction. David is incredibly knowledgeable and experienced and worked seamlessly with our Marketing, Executive and Procurement teams – the latter described it as one of the smoothest and most efficient tenders they'd experienced. Media pitches are complex beasts, but having Trinity P3 on board made the job of finding the right agency partner a much simpler process than if we'd chosen to manage it ourselves.
Jude Leon
Head of Integrated Marketing Communications
Australian Red Cross Lifeblood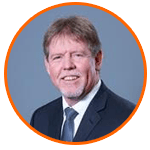 In our search for an agency to help us refresh the brand and create greater awareness of our purpose in the community, we were clear that we wanted an agency that would be as passionate about our mission as we are. David and his team at TrinityP3 introduced us to several excellent agencies who were passionate about our mission, which made our decision hard. The process they led us through was rigorous but always engaging, and together with their support and advice gave our team confidence our selection was the right one.
Gordon Botwright
CEO
St John Ambulance Victoria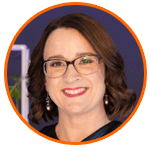 We engaged TrinityP3 to manage our creative tender and to provide a commercial assessment of our media agency relationship, and they more than delivered on both. The level of talent on our eventual agency shortlist made it hard to choose, but the TrinityP3 team was always there with sound, independent advice to ensure we ended up with the best-fit partner. The level of financial and industry insight they brought to the commercial assessment was invaluable.
Deborah Woodford
Head of Marketing
Credit Union Australia Limited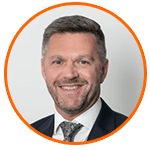 The TrinityP3 team managed our media tender process from start to finish with expertise and efficiency. Their industry knowledge, financial insights and benchmarking tools added value at every stage, and they ensured that the result was exactly the right one for the Aussie brand and business.
David Smith
Chief Customer Officer
Aussie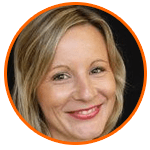 TrinityP3 have been a true strategic marketing partner for the transformation of our creative agency roster and ensuring alignment between marketing strategy and delivery capabilities. We have gone from over a hundred buying points and limited brand governance to a holistic approach with strong oversight.
Anita Head
Director, Marketing
The University of Adelaide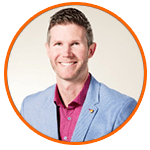 Undertaking any large-scale procurement process within a University environment is an extremely complex and time-consuming matter. It's also critical that you get it right, as you are left to live with those decisions and work with your new partners for a number of years.
We partnered with TrinityP3 to simplify the complex and help us explore a vast array of agency combinations to find the perfect match for our needs. We were looking for a new breed of creative and media agency partners that could help us transition from a local marketing strategy to a global marketing strategy. We needed agencies that were data-driven, customer-centric and digital first. Agencies that would drag us forward and lead us into a new era of marketing.
From the initial scoping meetings and workshops, to the last pitch presentation and final close-out calls, Nathan, David, Anita from Trinity P3 delivered every step of the way. They were extremely professional, knowledgeable and helpful. We're thrilled with the outcome and we look forward to working with our new partners as we embark on our new global mission. I wouldn't hesitate to recommend or use the TrinityP3 team again.
Ty Hayes
Chief Marketing Officer
Curtin University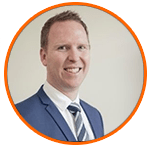 With our business moving to new ownership, the time was right to review our partner network. With such iconic brands as Vegemite and Bega in the stable, it was imperative that we used a best in class supplier who would treat our pitch with a high level of professionalism, confidentiality and respect.
We engaged David and the team at TrinityP3 to challenge our thinking with a diverse group of agencies as part of the pitch. After immersing into our business, our brands, our marketing principles and our team culture, David presented us with a group of agencies that all matched the brief in different ways.
We then went through a process that included Chemistry, Strategy Workshops and ultimately Creative Presentations with David guiding and challenging us along the way to ensure we stayed true to our brief. The end result – an agency that challenges us with unique ideas, fantastic strategic thinking and a focus on the things that matter most to our business. I couldn't be more pleased with the process that TrinityP3 led for our team at Bega and highly recommend David and the team whenever you are thinking of making a key decision on choosing partners for your marketing team.
Ben Hill
The Marketing, Innovation & Corporate Affairs Director
Bega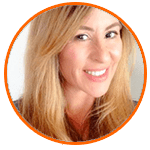 We worked with TrinityP3 to define the changing needs of our marketing and our requirements we have of our agencies. They were then able to design for us a number of agency roster models available to us based on their extensive global industry experience that we could discuss and consider. We landed on a holding company solution that would help to future proof our needs and address our geographic challenges. TrinityP3 then helped us go to market to find the best fit for purpose solution. Their industry knowledge, market expertise and professionalism meant we were able to achieve this with minimal disruption. I would recommend the TrinityP3 team for any marketer looking to optimise their agency roster to meet their current and future marketing needs.
Nichole Banks
General Manager
Marketing & Brand at Bankwest
We engaged TrinityP3 to help us navigate our Group media review and benefited greatly from the experience and resourcefulness of the team. With five leading Australian retail brands participating in the review, TrinityP3 devised a bespoke approach encompassing our wants and needs. TrinityP3 were diligent in reviewing the process with the team to ensure that all of the bases were covered and that we understood the reasons for each step. Several very long days were put in as deadlines loomed, and TrinityP3 were tireless in their commitment and invaluable in their guidance. In the future, if we need marketing consulting firm's help, we'd be pleased to have David and the team in our corner.
Krishnan Vimal
GM of Procurement
Steinhoff Pepkor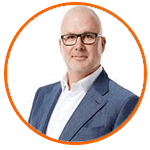 I wanted to thank you on behalf of Harris Scarfe for the very professional job you did in leading us through our media agency evaluation and review process, in complex circumstances.
It's a fantastic advertisement for TrinityP3 that we got there, as quickly as we did, and with such a clear and simple outcome at the end of the day. On a personal note, it's been a pleasure dealing with you.
Simon Burrett
General Manager Marketing
Harris Scarfe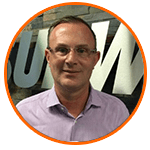 David and the team added proven value to our agency selection process with in-depth industry experience and a results driven approach. Trinity P3 have been a highly professional and reassuring in a complex and business critical process.
Adam Jackson
ANZ Marketing Director
Subway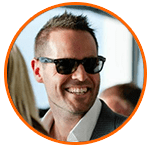 We engaged TrinityP3 in a consultative capacity to contractually and financially assess our current relationship with a key marketing supplier. The process, service, objectivity and quality of advice we received was exceptional, and has set us up to deliver significantly improved performance and value. I would not hesitate to recommend TrinityP3.
Toby McKinnon
GM Marketing
Bank of Queensland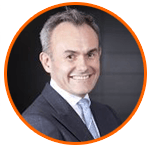 The TrinityP3 team provided invaluable industry insight and strategic consideration in the process of reviewing our data and digital investment strategy. It was this insight and advice that allowed us to quickly identify the opportunities and requirements we needed to be able to move forward. We would happily engage with TrinityP3 for their advice and knowledge when considering future marketing opportunities.
Mark Hassell
Chief Customer Office
Virgin Australia
With content marketing an increasingly important component of VisitCanberra's marketing program, it is vital we are equipped and structured to manage our efforts effectively. VisitCanberra engaged TrinityP3 to conduct a review of our content marketing eco-system, looking at key facets across our people, processes, technology and culture. Anton and his team have been a pleasure to work with, and their recommendations will help ensure we are on track to meet our commercial targets.
Kelly Ryan
Group Marketing Manager
VisitCanberra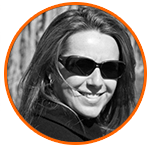 Simplot Australia asked TrinityP3 to lead a creative agency review process, with a view to establishing the best route forward for our brands in this key area of marketing.
Through various challenges along the way, TrinityP3 has always been on hand with expert advice, opinion and data-driven analysis. The thoroughness of their approach has enabled us to gain confidence in our choice. The team have gone above and beyond in their support of our marketers and procurement stakeholders, and in the management of the project as a whole. Consequently, the value generated for Simplot by having TrinityP3 involved has been significant. I wouldn't hesitate to recommend TrinityP3 as market leaders in the field."
Suzanne Harman
GM Marketing & Frozen Foods
Simplot Australia
Mitsubishi Motors Australia Limited was requested by the MMC global office to enter a creative agency review process that was thorough and objective in its approach.
Trinity P3's professional and well managed step by step approach was invaluable in achieving these key requirements.
Darrell Jacobs
Head of Marketing
Mitsubishi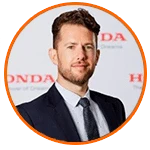 With agency structures becoming ever more fragmented and complex, Honda engaged Trinity P3 to undertake a review of our media partner; which also included an assessment of the general health of our client/media/creative relationship. Trinity P3 were able to deliver strong insights into our current state, and importantly, solid recommendations targeting improved efficiency and effectiveness. Given the analysis was based upon functional experience and objectivity, we are confident our business will be stronger as a result.
Scott McGregor
GM of Customer & Communications
Honda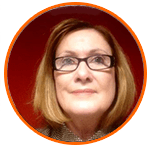 I've been involved in selecting agency partners for over twenty years and I have been extremely impressed with the knowledge, professionalism and integrity demonstrated by TrinityP3 during our recent pitch. They guided us through a rigorous, holistic process and proved to be an invaluable source of advice to myself and my team. TrinityP3 has delivered a great return on investment to Monash University.
Margot Burke
CMO
Monash University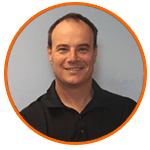 We engaged Trinity P3 to help get our customer management back 'on-track'. Although we pride ourselves on being customer-centric we had slipped into a silo based view of all the customer touchpoints. Trinity P3 was engaged to help us with best practice agency support, internal working arrangements and end-to-end customer management. The process gave us the perfect opportunity to pause and then refresh our go-to-market strategies. Trinity P3 were instrumental in pulling together all the internal and external parties and coaching us to a best practice outcome that was fit for our purpose. Throughout the process Trinity P3 demonstrated their broad knowledge, leadership and critical planning ability.
David Scribner
Chief Executive
Virgin Mobile Australia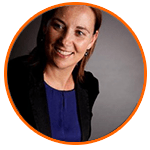 Working with TrinityP3 on reviewing the design of our Group Marketing structure and function provided a fresh viewpoint informed by their extensive market experience both across the APAC region and the globe. They provided a detailed framework for identifying the strategic drivers and then a process to specifically allocate the resources needed to effectively deliver both the immediate and longer term Group Marketing needs of the bank.
Louise Eyres
Group GM Marketing
ANZ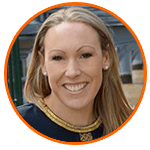 I have worked with Trinity P3 on a number of projects over the years both as a client; and more recently on the agency side of the fence. Throughout all projects they have been fabulous to deal with. Their experience, knowledge and support in guiding clients through the pitch process is second to none; and their professional and fair dealings with agencies is well respected. It's great to see Trinity P3 investing in experienced and professional talent such as David Angell and Annette Sharp who bring valuable agency knowledge, experience and expertise to TrinityP3 and their clients.
Nickie Scriven
CEO Australia
ZenithOptimedia Worldwide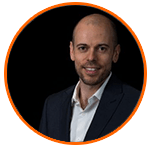 TrinityP3 brought valuable market knowledge and specialist experience to bear on our media agency project. Their work added significant value to Officeworks and helped us in delivery of a strong and improved business outcome.
Karl Winther
GM Marketing
Officeworks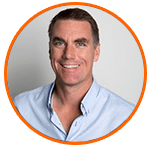 We engaged TrinityP3 to conduct a wide-ranging assessment of our current media agency operation, product and process, performance, remuneration and contract structure. The work we received – both the report and the detailed discussion of that report – was highly professional, completely objective and extremely thorough. TrinityP3 provided a depth of experience and expertise which has delivered real value to my business; I wouldn't hesitate to recommend them.
Jamie McDougall
Global Head Media Strategy
Michael Hill Jewellers
Feedback from the business has been overwhelming positive, particularly around the structure and professionalism provided us. Would love to work with you again.
As it has been the first time our business has embarked on such a journey, it's was reassuring that your team understood our challenges upfront and have provided us with the assistance and professionalism to ensure we were able to make informed decisions.
James Reilly
Creative & Project Marketing Director
Car Sales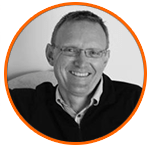 Andrew Fraser
Director of Marketing
Tourism New Zealand
Kevin Lillie
Head of Marketing
Honda Australia
Mark Liversidge
Chief Marketing Officer
CSL Hong Kong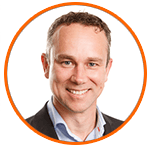 Thank you for the invaluable role you played! It was the best pitch process I've been involved in and a heap of fun.
Brad Cook
Chief Marketing Officer ANZ
Fonterra Brands Australia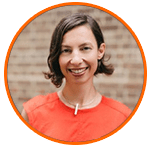 TrinityP3 are very professional and open. We have a great working relationship with them and they add value to my business. I would definitely recommend them.
Michelle Havas
Marketing Communications & Capability Manager
Diageo
Dave Hunt
Executive GM
Marketing & Alliances, IAG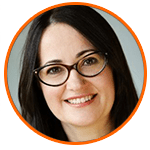 We appointed TrinityP3 to help us streamline the processes within Sales & Marketing in order to help us work more effectively as a cohesive unit as well as improve some of our stakeholder relationships. We chose TrinityP3 as they have experience working with marketing teams. They quickly helped us diagnose the current and helped us develop a roadmap for change, including identifying key platforms for change. This took a fairly complex situation and helped us feel that change was do able, knowing where to focus. They've added tremendous value and it's been a very worthwhile process.
Tina Fisher
General Manager, Sales & Marketing
The Institute of Chartered Accountants
Lisa Bora
Marketing Director
The Australian
Rob Moore
Marketing Manager
Roadshow Films
We recently worked with TrinityP3 on a number of agency reviews. We chose TrinityP3 to facilitate the process because of the calibre of their people and their proven track record in overseeing what can often be a difficult and extremely time consuming process. TrinityP3 do much more than simply managing the process. Their willingness to go above and beyond and where appropriate to offer advice & suggestions so we could meet our aggressive timelines played a major role in helping us deliver a process that was appreciated by our internal stakeholders and by the agencies involved.
John Lewis
Marketing Services Manager
IAG
Lindy Hickey
Marketing Manager
Cerebos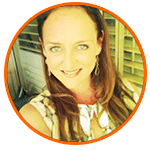 St Vincent de Paul Society retained Trinity P3 to assist with the appointment of a new creative agency. With a very complex federated structure and decentralised decision making, previous pitch processes had been very long winded and time consuming for the Society. Even before they were formally appointed, Trinity P3 gave excellent advice on the best way to approach and simplify the process. They innately understood the complexities of the NFP sector and how important it was to get buy in from both paid and volunteer stakeholders. Trinity P3 literally drove the process from working with the St Vincent de Paul Society on the initial market search, assistance with the tender process planning, scorecard development, shortlisting and then the final financial benchmarking. All States were incredibly impressed with the service level provided. From a risk perspective, it was very reassuring to internal stakeholders that a decision was being made in such an open and transparent way. Of immense benefit was the financial benchmarking which is often where we as internal marketing teams become undone. Trinity P3 guided us through this process, negotiated on our behalf and have worked with us on finalising the agency contract. We would not hesitate to appoint Trinity for similar process in the future.
Julie McDonald
General Manager
Fundraising & Communications, St Vincent de Paul Society NSW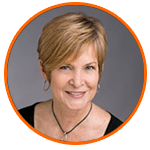 We selected TrinityP3 as the result of an RFP for a global output based agency fee benchmarking study. Our goal was to find a resource with global capabilities, a solid understanding of the industry, and a balanced agency/client point of view. Darren and team presented a thorough proposal, a reasonable fee, and completed the project on time and within budget. (And a fringe benefit – he was delightful to work with). The work is an invaluable reference tool, and Darren and team have proven to be an invaluable resource. If I had it to do over again, I'd choose TrinityP3 in a heartbeat. Huge thumbs up, strong recommendation.
Debra Giampoli
Director
Global Strategic Agency Relations, Mondelez International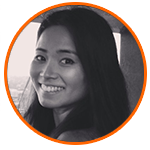 We recently engaged TrinityP3 to review a large digital project to help us determine the optimal cost and agency resource required to deliver it. By working closely with the agency and providing a detailed market assessment on the proposed costs, TrinityP3 were able to facilitate a significant cost reduction on the initial estimate. Their collaborative approach with the agency enabled open and transparent conversations between all parties whilst keeping the process more accountable – this ultimately lead to an agreement we were all happy with. Having a third party assessment for a project this size has also been a valuable asset from an internal point of view, and we'll be looking to do more of this across our future projects.
Tammi Luiker
Head of Digital
TAL Direct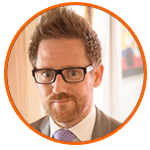 It was a pleasure dealing with the team from beginning to end, and we look forward to working with you again in the future.
Rob Moore
Digital Marketing Manager
Village Roadshow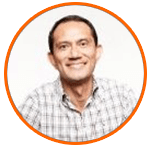 Very happy with the service, advice and value we received with our media tender.
David Joseph
National Campaign Manager
Aust Red Cross Blood Service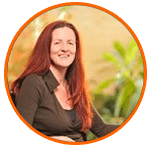 I have found the team at TrinityP3 to be the best in field, incredibly helpful and a broad range of experience in Marketing and supplier management. I believe TP3 is best in field.
Amanda Connors
Marketing Director
API-Priceline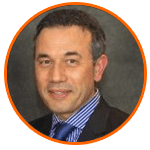 It was my first experience working with TP3 and it was a positive one. P3 were helpful, knowledgeable and the process was smooth, with desired outcomes achieved. I would be happy to work with them again..
Mario Curtis
Group Commercial Manager
Corporate Marketing, Singtel Optus
This task was a difficult one to complete and Mahesh did an extremely good job of teasing out the key issues and areas of difference in the proposals to enable us to quantify the difference in price. His report has enabled us to change the recommendation of preferred proponents, we believe this will provide us with the best result for this RFT.
Vanessa Wilson
Road Safety Project Manager
NSW RTA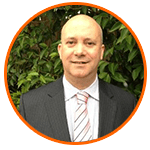 TrinityP3's process meant that we followed a robust process which was fair to agencies and ensured an appropriate result. And on a fair and transparent remuneration basis, both for their fee and ongoing agency costs. They know the market, know the right questions and have good process. We have used TrinityP3 for two large and two smaller agency reviews – they can adapt to the appropriate level of effort and complexity. They also provide an expert bank of knowledge to assist your own procurement function, and in the nicest possible way help steer senior decision makers through a challenging process. TrinityP3 is a valuable contributor to Medibank's commercial decision making.
Stephen Mildred
Head of Marketing Strategy & Planning
Medibank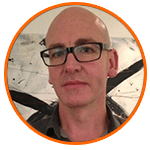 TrinityP3's involvement added a dimension of rigor and independence to the process. This enabled us to tailor a process that best suited our organisation, ensuring the best and brightest agency wins the account.
Andrew Branwhite
Head of Brand
Vodafone
Of all consultants engaged through Trinity P3 – Mahesh Enjeti displayed critical insight and knowledge. His attention to detail ensured we had confidence in his recommendations.
Radhika Ram Tevita
Project Manager
Marketing Relationships, Singtel Optus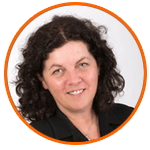 The University is so pleased with Pam's contribution to this project. Her advice has been invaluable and her contribution significant, and she is very easy to work with. I got to the point where I just could not imagine continuing through the rest of the way without her, so we have kept her on to work with us through the negotiation and set up stages. This was not our original intention but we can clearly see the value in doing so. She's great and its been money very well spent.
Eveline Van't Foort
Advertising Manager
Marketing & Communications, University of Melbourne
Very impressed, just glad I'm on the client side now, rather than agency side!
Brett Davis
Manager
Communications Branch, NSW Office of State Revenue
Really appreciated the professional advice and service.
Ian Johnston
Territorial Marketing & Events Director
Salvation Army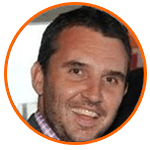 Stephen showed strong knowledge of the market and took the time to understand my specific business needs.
Toby Dewar
National Media & Sponsorship Manager
McDonalds
To contact us about how we can work with you.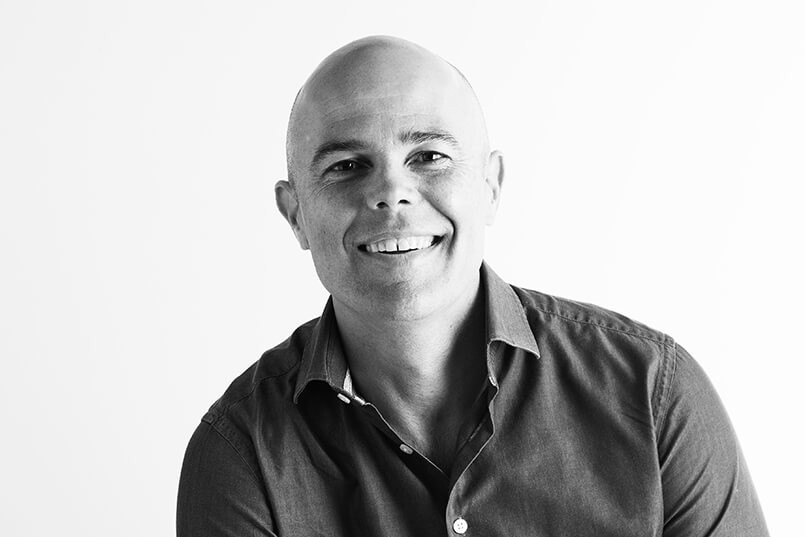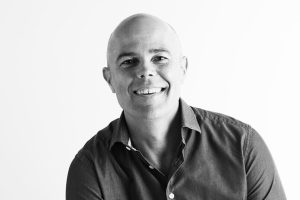 Murray Howe founded Marktects, which helps align marketing with the business bottom line. From a business perspective, there is often a negative conversation about marketing, from referring to it as the colouring-in department or the black hole of the budget. Survey after survey talks of the dissatisfaction CEOs have with ...