Positive client and agency relationships are integral to what we do, so we pride ourselves on the relationships we have with agencies around the world.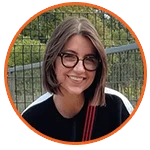 Darren and Trinity P3 recently spent time with our agency to provide a fresh perspective on our positioning and value proposition. The feedback was equal parts honest, tangible and encouraging. We left our session together with two priceless gifts: (1) clarity on our path forward and (2) conviction that we are moving in the right direction. Our entire leadership team is invigorated! I highly recommend Trinity P3 to any agency that needs to take its story to the next level. Thanks, Darren!
Katie Newman
Chief Marketing Officer
No Fixed Address, inc.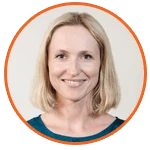 Trinity P3 was a great partner during our latest pitch. Throughout the process, they kept us highly informed which led to positive outcomes for both our agency and the client. Their thorough brief documentation, clear communications about the next stages and constructive feedback from key sessions made the whole process feel transparent and engaging. They bring a wealth of experience, insights and integrity that facilitates a well-managed engagement for all parties involved.
Joanna O'Bryan
Head of Solutions
Apparent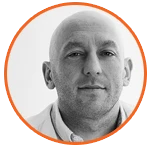 Just to say a huge thanks for your time and input in the session yesterday – we got a lot out of it and it has certainly given us some food for thought about how we continue to promote and present the agency.
It was pleasing to hear that we have some good foundations to build on – but you raised some great points that really resonated with us and ones that we will certainly take on-board.
James Fitzjohn
General Manager
Humaan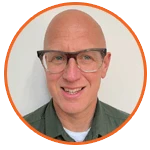 I have to commend Kylie and the team at Trinity P3 for running a very tight pitch process – clear, unambiguous, responsive, and supportive throughout. Trinity P3 made our jobs easier as we were not having to second guess the process and meant that we could focus on delivering great work for the client. Ultimately this led to a better outcome for both the agency and the client.
Stuart Jaffray
Managing Director
Green Hat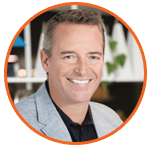 As a young creative I first benefited from Darren's experience when he was an Executive Creative Director. In the years since, his feedback, guidance and industry insights have become ever more valuable, as I've happily grown various agency businesses and he's happily told me what we're doing right and wrong each step of the way! There's not much Darren doesn't know about the industry and what clients are looking for. His insights are delivered with clarity, candour and often a good chuckle. He is a true pleasure to work with.
Ben Lilley
Creative Chairman
Hero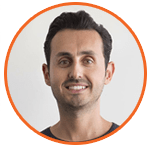 Our work as an agency with TrinityP3 has been extremely positive. We've found a great deal of experience and insight, communicated with objectivity and actionable recommendations, all of which has proved very valuable to our growing agency. In addition to which, the consultants really do get the pressures agencies are under and as such, there's an integrity and respect to the way they go about their business. I'd highly recommend TrinityP3.
John Vlasakakis
Founder and Head of SEO
Next&Co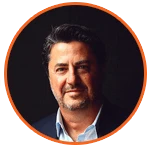 We work in an industry where we offer differentiation, but so often get caught in an echo chamber. Darren's approach to reviewing agencies and what they offer to clients is prefaced with the principles of 'radical candour'. And when that candour is matched to his depth of experience and insight through years of watching what agencies do, both good and bad; his advice is incredibly valuable.
Anthony Gregorio
CEO
Saatchi & Saatchi Australia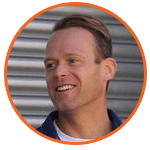 Trinity P3 make the pitch process feel smooth, transparent and fair. Expectations are super clear, they're on hand throughout and they provide valuable feedback so you can learn from the experience. It feels like they have everyone's best interests at heart.
Ross Berthinussen
President
72andSunny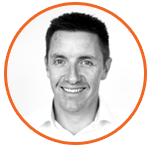 If you're serious about building your agency's business, talk to David at TrinityP3. He brings truck loads of experience and objectivity that'll get to the heart of issues and opportunities. All rolled up into an actionable plan. I couldn't recommend TrinityP3 highly enough.
Dan Ingall
CEO
Big Red Communications Group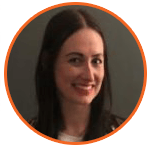 It's not often when you run head first into a pitch, that you can do it with calm and a sense that every detail has been well considered. When Trinity P3 are involved, that's exactly the case. Darren and his team are firm but fair, a genuine delight to partner with and have everyone's best interests held tightly in the palm of their hands. Their involvement is always for the betterment of ensuring the newly formed relationship off the back of a pitch process will lift the brand and business outcomes for all involved.
Katie Dally
GM
Thinkerbell (Sydney)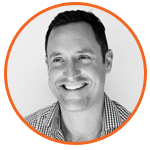 We have worked with David at TrinityP3 on a number of engagements through pitch processes and agency consultancy projects for Hatched, and have always thought his and TP3's integrity to be of the highest calibre. The insights provided through the most recent agency consultancy project were invaluable due to the fact they came from a place of fairness, empathy and great experience in the space which is unrivalled and most welcome.
Jack Byrne
Managing Director
Hatched Media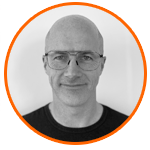 For anyone looking to get more out of a pitch process, you can't go past David Angell and the team at TrinityP3. As one of the most experienced pitch consultancies in the country, TrinityP3 provides an invaluable resource for both clients and agencies who recognise the importance of a successful pitch outcome.
Steve O'Farrell
Founder and Managing Partner
The Royals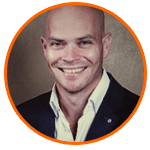 In the course of a few meetings, Darren helped us clearly distil and amplify our distinctive story. Not only does he have a bulletproof understanding of the industry and what marketers are looking for in Agencies, Darren is a master at getting straight to the heart of what makes an Agency interesting – where their place in the world is. And the fact that he's a hell of a nice bloke is just a bonus.
Peter Chapman
Managing Director
Enigma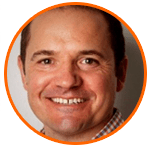 Trinity P3 has a valuable ability to aggregate how marketers think about their agency appointments. It's great to have David Angell back in Melbourne – David has provided meaningful feedback on our agency narrative and how we present ourselves to prospective clients, which is helping us to test and refine our thinking. Our recent experience working through a pitch process with Kylie Ridler-Dutton was also very positive – a well-managed engagement for client and agency.
Harry Corsham
Partner
Town Square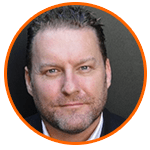 Darren provides the reality check all agencies need. Our lead had presented credentials and pitched new business many times and on the most part reasonably successful. Darren was able to bring a depth of experience and clarity to the session that was definitely valuable. Although some feedback was a little tough to hear, it just made sense, especially coming from an outside expert that has the benefits of knowing what clients actually think VS say politely. As a team we all agreed and his strong suggestions have implemented.
Martin Patton
CEO
Drum Agency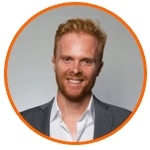 Darren came into The General Store to review the way we tell our story. He was brutal, funny and crazy insightful. I'm pretty sure no one has a more holistic view of the marketing industry. He deeply understands the needs of clients AND agencies. He cuts through the industry's conventions and hype. And he's got an entrepreneurial flair that worked well for us as an indie agency. He added a huge amount of value in just two hours.
Matt Newell
Partner & CEO
The General Store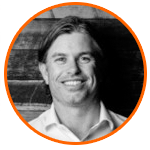 We had a 2 hour session with Darren to review our go to market story; he challenged us and provided honest and upfront advice on how we could improve our narrative by focusing on the existing strengths in our business. His clear and obvious knowledge of our target market gives us the confidence that implementing his recommendations will help us improve our product/market fit.
Nick Murdoch
Director
Yango
Hats off to Trinity P3 for running a very professional pitch during the unprecedented challenging times of the COVID19 pandemic.
As everything around us became very uncertain, Lydia and her team adapted quickly to the changing conditions. We were always kept up to date and informed. Even under the stricter restrictions of the Victorian stage 3 lock-down, AJF still felt like we could share our skills, personality and creativity.
Most importantly, thanks to Trinity P3's involvement we've created a campaign that we are very proud of and should continue well beyond these challenging times.
Adam J Francis
ECD, Founding Partner
AJF GrowthOps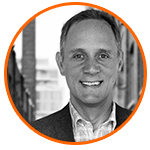 Looking for new insights on how we go-to-market, we had Stephan and Darren in for a session to get their reaction to the way we present ourselves to clients. Their help was invaluable. Their comments were provocative, constructive and immediately actionable. No punches pulled. As knowledgeable industry vets steeped in the needs of today's clients they were able to shake us out of our agency bubble to help us better articulate our narrative.
Matt Shoom-Kirsch
Chief Operating Officer
TAXI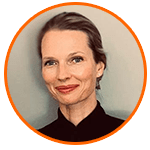 Having Darren come in and review our credentials inspired a transformational view on how we share our agency proposition, making it more pointed, defining and somehow even more authentic. He doesn't provide general advice, his feedback was fitting and made for us. Undeniably valuable. The hour we spent together continues to deliver value in every conversation we have with our clients and particularly the conversations around new business.
Chiquita King
Founder & Managing Director
Coffee Cocoa Gunpowder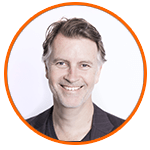 We knew we had some challenges and some 'elephants in the room' that we needed to address at Innocean. We had a successful and longstanding relationship with two sizeable clients and needed to hone our proposition to leverage our strengths. Darren was a huge help in steering us towards a solution that made the most of our experience & capabilities, making it relevant for prospective new clients as well as existing ones and our own people.
Jamie Clift
Group Business Director
INNOCEAN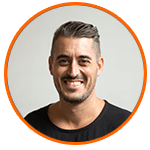 We recently engaged Darren to come in for a workshop with our management team in Sydney, and found the 2 hour session immensely valuable. He helped us more clearly understand the commercial landscape facing marketers today, and challenged us in all the right ways to ensure we're even more focused on delivering what our clients need from an agency.
Matt Robinson
Managing Director
AnalogFolk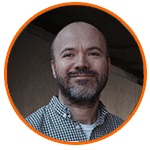 No one has seen more credentials presentations from creative agencies than Darren. We invested in his unrivalled experience to come in and give us feedback on ours and it proved to be a hugely valuable meeting. His clear feedback and no-nonsense approach has helped us better define and tell our story. Nothing beats an objective view and if you want to give your agency the best chance of success, nothing beats a review from TrinityP3.
Jon Skinner
Founder & Creative Partner
The Core Agency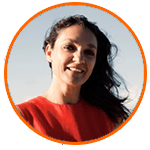 It was refreshing to meet TrinityP3. We got a lot out of our credentials review session with Chris. Switched on. Straight up. They have a great grip of the industry and seem genuinely committed to finding the best outcome for both clients and agencies.
Hazelle Klønhammer
Managing Director
Ugly Sydney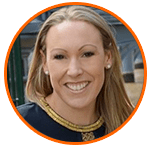 I have worked with Trinity P3 on a number of projects over the years both as a client; and more recently on the agency side of the fence. Throughout all projects they have been fabulous to deal with. Their experience, knowledge and support in guiding clients through the pitch process is second to none; and their professional and fair dealings with agencies is well respected. It's great to see Trinity P3 investing in experienced and professional talent such as David Angell and Annette Sharp who bring valuable agency knowledge, experience and expertise to TrinityP3 and their clients.
Nickie Scriven
Managing Director Melbourne
ZenithOptimedia Worldwide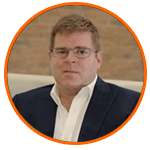 Sometimes pitches can be a bit of slog, but the team has really enjoyed working on both briefs and the workshop is a great idea to see if our chemistry works well and to test our responsiveness to issues that clients often face – The team thought it was great, may go as far as to say the whole afternoon was the 'bees knees'!
Gareth Mulryan
Chief Executive Officer, ZenithOptimedia Southeast Asia & Managing Partner
Performics APAC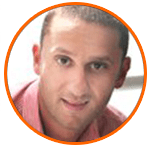 Thanks for your management of the process. This has been one of the best run pitches I've been involved in. Clear setting of requirements and most importantly, enough time for the agencies to consider and formulate their responses.
Andrew Drougas
General Manager
CHE Proximity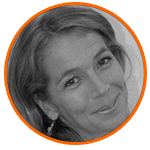 Darren Woolley and TrinityP3 have an understanding of the communications landscape that is second to none. Not only their detailed knowledge of all the players, both agencies and clients, but also of the macroeconomics and other factors driving the industry, and most importantly, how that is changing. As a result, they have an unmatched grasp of the business realities companies are facing, on both sides, and therefore are really well equipped to guide them. Their insights are not only honest, but refreshing and inspiring.
Camilla Cooke
Head of Strategy
Catalyst MDC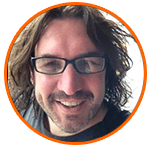 Pitching can be an exhausting, time consuming, and emotional process for an agency. So having them well structured, with clearly defined outputs is a must. If I hear a pitch is being ran by Trinity P3 I know it's going to be a fair and clear process. I have found them to be great to work with – no surprises, enthusiastic, fun and fair.
Adam Ferrier
Chief Strategy Officer
CumminsRoss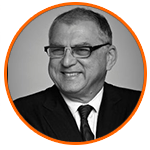 Normally speaking, we are very dubious of pitch consultants and "advisers" to clients re agencies. Usually these so called agency experts are not good enough to hold top jobs in agencies and furthermore their experience is in general very limited. This leads to bad advice for the client and frustration for the agencies. This is simply not the case with TrinityP3. We have nothing but respect and when they are advising clients on a pitch or selling services for clients, we know everyone is going to win.
Tom Dery
Executive Chairman Asia, Pacific and US
M&C Saatchi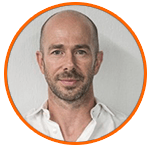 When a Client appoints an Agency its for far longer than the 3 hour glamour presentation that won on the day. That's why the Agencies who matter want to deal with consultants that they believe understand the business of media, what genuinely differentiates sayers from doers, and who promote a fair and equitable Client / Agency relationship. P3 understand the challenges and opportunities of an evolving contemporary landscape, what it really takes to deliver, and how to encourage a fair and respected partnership from day 1.
James Greet
CEO
Mindshare Australia

(Video transcript)
I think from any creative agencies point of view just the idea of pitching is really a difficult one to get your head around because the business has become sufficiently complicated in terms of the moving parts that make up marketing these days.
That everything we do in our entire approach at D5 is all about collaboration, it's not about pulling rabbits out of hats and to a large extent pitches are about pulling rabbits out of hats so it's a totally false situation because you try to convince yourself and the client that you guys can work really well together but a lot of the time the process doesn't allow you to work together so one of the things that actually for me was quite refreshing on this pitch we just did with the guys at P3 is, it wasn't about pulling rabbits out of hats it was actually about a step by step process just getting to know whether we liked each other first of all, whether we could just share the sense of humor, share the point of view on the business and then started to dig into how we would interact and how we would work together and it's amazing because pretty soon I think we both started feeling some really serious chemistry.
For me that's always the biggest problem with pitches is you walk out going I have no idea whether they liked us or hated us. You know which is a kind of crazy situation but we actually knew through the protracted kind of stages we actually were never in that situation.
We'd walk away saying, I think that went really well or I think we need to amp up this side of the conversation but we were never unclear about where we were. Especially for a fairly small agency like us that's important because there is a lot of physical investment for us going into a pitch. It's not something we do lightly.
David Nobay
Creative Chairman
Droga5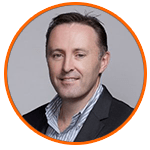 Starcom and myself have worked extensively for client relationship and pitch assignments. TP3 have a proven track record in creating best practice client and agency relationship. Employing a collaborative and fair approach to developing sustained client and agency engagements. I endorse their approach and are available for a further reference.
Chris Nolan
CEO
Starcom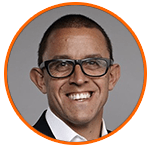 We have been involved in a number of pitches which have been run and facilitated by TP3 and in all cases have been hugely impressed with the manner and value that TP3 has conducted them. Win, lose or draw, TP3's involvement has enabled Media Brands and the respective client to work through the process in an effective and outcome oriented fashion. TP3 are clear market leaders in their field.
Henry Tajer
CEO
Media Brands
Michael Rebelo
CEO
Saatchi & Saatchi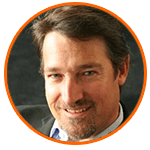 MEC has participated in a number of Client pitches that have been managed by TP3. They are extremely professional in the way that they manage these Client reviews, from the briefing, response to questions, what is required from the agency, the logistics and finally always providing beneficial feedback whether one has been successful or not in winning the business. With pitches being quite stressful for Agencies, it is always very helpful when the process is well managed — and, TP3 are the best in class when it comes to this.
Peter Vogel
CEO
MEC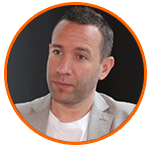 Of all the pitch consultants we work with, TP3 are the best. They stand alone with a unique collaborative approach during the selection process – this enables the clients and the agency to work together as they would in the real world.
Mat Baxter
CEO
UM Australia

(Video transcript)
I just wanted to say a few words about TrinityP3 and Darren and we've had a long association over the last ten years with him and his crew and what we've found is that they really did help us in many of our pitches.
We built sustainable relationships and interestingly some of the best relationships that we've got within Y&R to this very day are from pitches that were run by Darren and his team of people and the thing that we've found is that the basis of all of those tight relationships is around fair remuneration and equal partnership with our clients and accountability and we feel the pressure to deliver everyday but its based on transparency and us doing the right things.
So I cannot recommend them highly enough and they're a very good outfit and they do the right thing by both the client and the agency. Thank you.
Hamish McLennan
Chairman & Global CEO
Y&R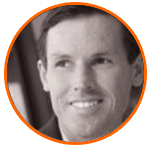 What makes TrinityP3 unique is they know both sides of the business – and seek to find agency and clients that will work really well together over the long term. We have won pitches and lost pitches that TrinityP3 ran – whatever the result we always felt fairly treated and well-informed every step of the way. They have absolute integrity – and no one pulls the wool over Darren Woolley's eyes. After the pitch Darren and his team maintain an interest in ensuring the partnership continues smoothly. Whenever we are invited to a pitch
involving TrinityP3 we always know it will be well run, fair and we will have to deliver every step of the way to win.
Matthew McGrath
Ex-CEO
Young & Rubicam Brands

(Video transcript)
We're in the ad game and its our job to grow our business and the way we do that of course is by winning new business pitches.
I've worked with TrinityP3 over a number of years. Probably since they first started working in this field and I have to say I've always been an advocate for the role of businesses such as TrinityP3 and I am very strong on Darren and his team, the systems they have in place and the process that they ask the agencies to go through.
Most importantly of all I think its incredibly efficient. It's a very efficient way to do it on both the clients side, its very efficient for the client equally its very efficient for agency and I've perhaps most importantly found it to be fair and in this game, as you know its highly competitive, there are lots of people all wanting a piece of the action and I think most critically of all if you can go through a process that TrinityP3 takes you through you leave it having a sense that its been fair.
Russel Howcroft
CEO
Y&R Brands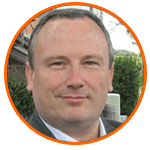 As an agency group that takes part in numerous pitches, we look forward to pitch processes run by TP3. Why? They are professionals, timely and above all fair every time. As pitch consultants, any client should want nothing less.
Leigh Terry
CEO
OMD Group Australia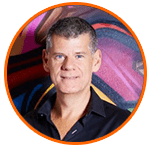 We like it when TP3 run a pitch as we know it's going to be professionally managed. It will be clear what the process and expectations are and that the client will be getting an objective and balanced view on the pitch process from the team at TP3.
John Preston
CEO
Match Media

(Video transcript)
We've worked with TrinityP3 for a number of years across a range of clients, predominately on the benchmarking, cross benchmarking side of things and we've always found them to be tough but very fair and I think where they stand out is they have a great market understanding, they take into consideration a whole range of factors when determining whether or not we as an agency have done a good job or not.
I think in comparison to some other entities where it's fairly one-dimensional CPM or CPT bench marketing, they look at market conditions, they look at the quality of the buyer and as I said they'll look across a broad range of issues that the agency was facing, collaborative with us to discuss what could have been done differently or better and also collaborative with the client so everyone's in the room trying to improve the product and I think that makes for a better outcome for all parties.
Peter Horgan
Managing Director
OMD Australia

(Video transcript)
I think the starting place for a solid remuneration agreement is a well-defined scope of work. We've worked with TrinityP3 on three clients and three remuneration deals and on each occasion we've got a very well defined scope of work which means we know exactly what services we're delivering and how much labor is employed to deliver that work and we find that that has benefited the agent client relationship because there is no doubt that we're actually being paid fairly for the work that is being delivered.
Now I think that this is an approach that is really important not only for the agency but also for the client relationship. I think where there's not a clear scope of work agreed up front there's always that sickening feeling after twelve months that you've actually delivered more work then you've been paid for and that puts a bit of tension on the relationship and the best way to overcome that is actually sitting down and defining that scope of work up front.
Mark Green
Founder
The Monkeys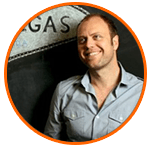 I've known Darren Woolley for many years and have been in a number of TrinityP3 pitch processes. They are incredibly fair, even handed, thorough and professional in their approach. They set a very high standard.
Simon Rutherford
CEO
Slingshot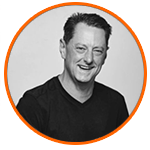 In our dealings with Darren, we have found him to be fair and equitable to both agency and client. In addition to this, he has provided us with feedback that has improved the way we position TMS to both existing and new clients.
Andrew Lamb
Managing Director
TMS
From an agency point of view there's often a degree of cynicism about the role of "intermediator". However TrinityP3 genuinely do orient themselves in commercially viable solutions for sustainable clients and agency partnerships. They focus on getting the right relationships, right people and the right terms. They are smart enough to know that if all these ingredients aren't dead right, then the partnership is doomed from the outset.
Paul Williams
Group CEO
Belgiovane Williams Mackay

(Video transcript)
I've just been through pitch process with TrinityP3 and it was a really good process and the best way of describing it is robust and probably an unusual way of describing it was that there were good manners throughout the whole process.
Everyone felt that they were being honestly spoken to, communicated with when the issues needed to be communicated and there was a sense of fairness that I thought removed any need to do anything but just attack the problem and throw ourselves completely into the pitch.
he client wasn't kept at arms length, there was an intimacy in the process and I think an ability for us to get to know the client and that's the key thing. If you can read the client well and not feel that there's interference and not feel that there is that slight distance.
You're never going get the result you want because you're not getting a good exposure. So I enjoyed the TrinityP3 process and I'd happily do it again and I think it is the model for how to pitch for business in this new age and I'd recommend them.
Sean Cummins
Executive Director
CumminsRoss

(Video transcript)
We've worked with the guys at TrinityP3 on quite a few pitches and processes and for us it's always been fantastic.
One of the things that I find in pitches that work against good agencies is that they can become like arranged weddings, you don't get to get under the skin of the client, the client doesn't get to really understand what the agency can offer and the quality of the people.
The process that TrinityP3 puts in place forces that to happen through workshops and high levels of engagement, so for us we always go into that with a greater sense of confidence because the agencies can't hide behind a hype reel, you are what you are in the room for half a day or through the strategic workshop, and in that process the good agencies will win out more times than they lose out so we are in many ways enthusiastic when TrinityP3 are actually involved in a pitch, rather than thinking the other way so.
I think they run it very well, we've won some pitches through TrinityP3, we've lost some through TrinityP3, but we've always come out at the end thinking it was run well, that we had a real chance to put our best foot forward and that the client has made a valid and well thought through decision.
Andy Pontin
CEO
Clemenger BBDO Australia

(Video transcript)
I've been through the pitch process with TrinityP3 twice now. The first time was for Vodafone where we were unsuccessful though we got to the final stages and most recently we were successful on the IAG pitch review.
Obviously I've worked with a number of consultants and been through different ways of clients conducting pitches. I think of all the processes we've been through the TrinityP3 process thus far has certainly been the most rigorous, I think its fair to say and the most complete pitch process we've been through and why I think its good, because I'm trying to see it from both sides.
The agency side as well as if I was a client, which way would I want to go? What's good about it is you really do get to get under the bottom of the agency cause its not just all about smoke and mirrors final polished presentation.
You actually get to see the dynamics of the team you're going to be working with and it's very hard to master that when you are literally spending an intense day with that client. So from a clients point of view, you know you get to see the thinking but you get a sense of the chemistry and you get a sense of the dynamics between the team and good clients will very quickly sniff out those agencies pretending they are for real.
Paul Bradbury
CEO
Whybin/TBWA/Tequila

(Video transcript)
What I think makes TrinityP3 different and better is the fact that they pick great people and they've got a great process.
So the people working for TrinityP3 are professional, they come from blue-chip marketing backgrounds and what I particularly appreciate is the fact that they're objective about the process, and that means that they don't bring subjectivity to any decision making that allows you to get confused.
You need to work out for yourself what the client feedback is. Process wise I think the two stage process they go through, where firstly you go through a workshop prior to actually developing creative work is the invaluable one, both from an agency and a client's perspective because you get to see us working as a team, and seeing us for who we really are and seeing dynamics between different members of the staff, rather than stage managing everything, so it's a much more realistic appraisal of the potential working relationship, which we think gets to a mutually better working place.
Jon McKie
Managing Director
303