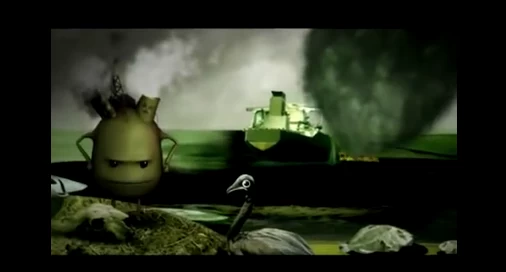 Engaging a carbon auditor (definitely a species that is not on the endangered list) to take a look at your books and have a stroll around your company is a very fashionable exercise these days. The result is a report that shows the shoe size of your carbon footprint.
Now that you are enlightened as to the contribution you are making to world pollution and global warming, you can walk around any given corner and run into a gaggle of carbon off-setters who will magically change your CO2 into a majestic stand of whispering casuarinas. All for the price of just a few pieces of gold.
You can even get down and dirty by planting your own trees. Turning the first sod is always a great photo opportunity for the company's next newsletter.
Then you and the rest of the corporate team can then rush out and celebrate the metamorphosis of your company into a lean, green, planet saving machine.
Now before you all start- I love a good old tree. They play an essential role in protecting water tables, reducing soil erosion, provided natural habitat for the diverse living entities that have the misfortune to share the planet with us, and oh yes, also help absorb some of the pollution you are spewing out.
However, to become a truly green company requires a little more thought than that. And your customers are wising up to this fact quickly. It is not enough to just measure and offset to claim 'carbon neutrality'. The carbon neutral sign swinging gently in the warming breeze does not actually reduce your CO2 contribution to the planets woes.
Measurement should be used to give you a benchmark to help plan reduction strategies. Would you be so quick to claim 'Pollution Neutral' on the company website? Embedding reduction policies into your business plan and every aspect of your daily production will make the real difference.
And guess what: running a greener business will save you money. Read the Walker's Chips case study from The Carbon Trust in the UK. An environmental audit saved the company not only 9200 tonnes of CO2 but £1,200,000 in the first year. And not one mention of carbon neutrality or offsetting. Source: 'Carbon footprints in the supply chain: The next step for business', published by The Carbon Trust.
By understanding the high and low environmental impact areas within your business you can embed a meaningful policy deep into every link of your company's supply chain. Thus ensuring long-term sustainability and avoid being placed in the swelling bucket of green-washers.
Pollution reduction targets must be realistic, measurable and incremental year on year.
Then and only then are you ready to find a credible partner to identify the most appropriate carbon offset strategy with robust, traceable and government approved carbon offsets. If this happens to mean planting some trees, so be it. If you then feel it is the correct marketing policy to claim carbon neutrality, again that is your choice. At least the sign will be a lot more solid and be better prepared to withstand any cynical wind that may blow your way.
Finally when you are labouring your way through the latest tender document with it's increasing growing list of environmental requirements you can, with confidence, add a lot more substance to your answers.
Or bugger the planet and continue to just measure and offset. To bastardise a well known metaphor for the charlatans guide to running a 'carbon neutral' company "just pay peanuts and keep polluting the monkeys".
Want more articles like this? Subscribe to our newsletter: