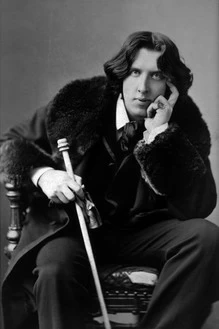 "The cynic knows the price of everything and the value of nothing." Oscar Wilde
Here are 3 examples recently of marketing procurement being naive, or perhaps cynical.
1. Economies of Scale: A procurement manager for a global FMCG company was aghast when informed that agencies will aim for a 20% profit margin on revenue to maintain a sustainable business and was heard to counter "No supplier of our is allowed to make more than 8% profit on revenue, because that is all we make". When pointed out that we would be happy with 8% of $USD 37 billion, but that 8% of the $AUD 2.4 million they planned to spend with the agency really was not in the same league.
2. Cost versus Quality: In a briefing from a procurement manager from a financial services company, they were bragging they had just reduced their print costs by 32% and was planning to do the same with their agencies. I picked up their business card, handed to me only a few minutes earlier, and as I rubbed it between my fingers and thumb noticed that the black ink smeared on the glossy stock. When I pointed this out, they said they were still working through the teething problems.
3. Penny Pincher: A marketing services manager was complaining about paying the agency $5 for an A4 colour copy and $8 for an A3 copy. "I can get this from the Copy Shop down the road for less than half that price!" they exclaimed. But as I pointed out, at $150 per hour for the studio manager, $10 to burn the file to CD and then the 30 minutes to walk down the road and back from the Copy Shop, I would not be surprised it they ended up paying 50 times that fee, not to mention the time wasted.
Want more articles like this? Subscribe to our newsletter: