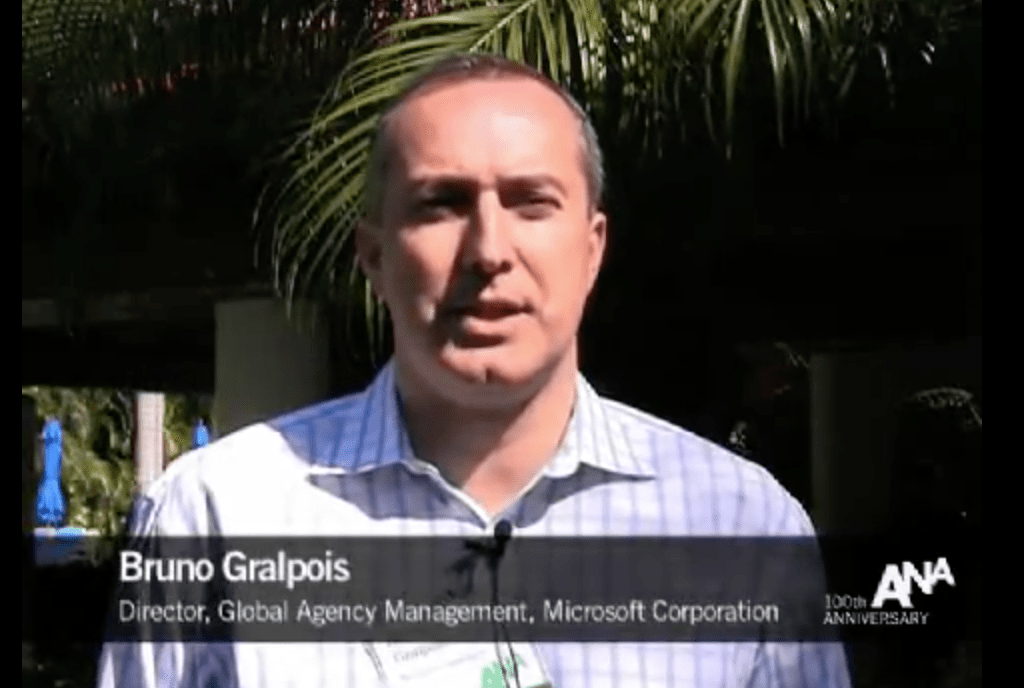 At the ANA Marketing Financial Management Conference I attended in Boca Raton, Florida, Bruno Gralpois, Director, Global Agency Management at Microsoft Corporation spoke with Casey Jones from Brief Logic on how improving inputs (briefs) can improve outputs (results).
Here, Bruno speaks about how the relationship between procurement, agencies and marketing can be improved.

Bruno's four recommendations are:
1. Alignment to the business outcomes and objectives
2. Clarity in roles and responsibilities
3. Constant dialogue with regular reviews
4. Mutual respect and trust
Could not put it better myself Bruno.
What do you think?
Are you doing this?
Want more articles like this? Subscribe to our newsletter: