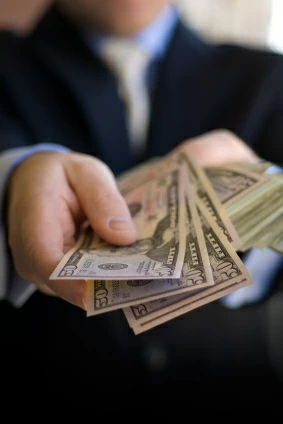 Marketing Magazine report that Deloitte has released the results of a webcast poll, which found that "out of 1,675 professionals across a variety of sectors surveyed, more than half (52%) of respondents believed solicitation and negotiation posed the greatest risk for fraud. 24% separately thought contract performance presented the greatest risk".
While the report in Marketing states this is a concern across all sectors, marketing is often the focus of this type of allegation and concern.
"While the risk of supply chain fraud cannot be eliminated entirely, companies can take steps designed to reduce the risks, including company-level anti-fraud controls and risk-specific anti-fraud controls," said Bill Pollard, partner of Deloitte Financial Advisory Services LLP.
While personal experience over the past 10 years as a pitch consultant leads me to believe open corruption is relatively rare in the selection of marketing suppliers, I have heard of several examples of obvious cronyism and back room deals that have compromised the integrity of all concerned.
Only by continuing to apply rigorous due diligence and robust governance process to all aspects of marketing procurement will these concerns be minimised.
Want more articles like this? Subscribe to our newsletter: