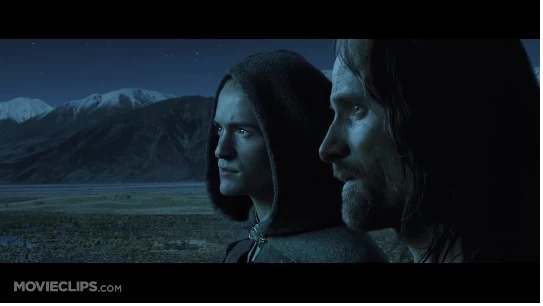 At the moment there are an increasing number of commercial television productions obtaining a significant financial advantage going off-shore.
Primarily this is being driven by the strong Australian dollar, but also by the relatively low cost of actors overseas compared to their Australian counterparts and the low cost of air travel.
This is not good news for the Australian production industry, but unfortunately for them we live in an increasingly global village and while production costs are competitive within Australia, they are increasingly failing to compete with overseas costs, especially when compared to our nearest neighbour in New Zealand.
So when should you consider going off-shore to produce your next television commercial?
When should you consider shooting in New Zealand or somewhere else off-shore?
Lets look at the advantages:
1. Exchange rates: The Australian dollar (AUD) is tracking strongly against the USD and is regularly 25% – 30% over the NZD. And in Asia the AUD is buying more than ever before.
This means that the Australian production budget goes further overseas. So clearly the larger the budget the greater the value. If you are planning to spend $200,000 or more then in NZ alone this can add $60,000 plus to your value.
2. Cost of travel: Airfares, outside of peak periods, are extremely cheap. Obviously the further you have to travel and the more people you need to take (see point 4 & 5 below) the greater the cost.
New Zealand is relatively close, has a reasonably large population of suitable actors and has a well established and well credentialed production industry. But there are other markets too that offer similar opportunities, although they are further afield such as Eastern Europe, South Africa, South America and South East Asia.
You need to balance the distance travelled with the cost efficiencies of the exchange rate and local production costs.
3. Location availability: While it is true that you can shoot Australian locations to look like Greece, Paris, Mexico and London, it is also true of other countries as well.
If you simply require a location, with no specific appearance then it is even simpler.
And if you are shooting in a studio, then the location is irrelevant and all you need is the required production infrastructure.
4. Actors / Extras: Obviously this depends on what type of person is required and what is required of them. If you need actors to look typically "Caucasian" then shooting in some markets will require you to import the actors into the shoot. Likewise if they need to speak with an "Australian Accent" then again they may need to be imported. (See point 2 above)
Having said that actors by their nature can "act" and a good actor can beyond appearance act a particular nationality.
But generally we have found that Australian Actors and their agents are not as flexible in their negotiations as actors overseas. There are great opportunities to negotiate more flexible arrangements with actors in many markets outside the US and Australia.
In New Zealand actors are negotiable on rates if the commercial is not appearing in their own market as this allows them to continue to get further work there and not risk over exposure. They can also play very convincing Australians.
However, if you are looking at large numbers of extras and crowd scenes many of the markets with lower living costs can provide excellent alternatives.
5. Complexity of shoot: The use of visual or special effects will also impact on your choice of locations as these often require the use of specialist production people, who if no available in the market you are shooting in will need to be imported. (Again see point 2 above)
Luckily New Zealand has excellent production infrastructure and special effects talent courtesy of Peter Jackson and the Lord of the Rings Trilogy production being produced there.
So if you are producing a new commercial and wondering if you should look off-shore, ask your agency or ask us to assess your production from a completely objective, independent point of view.
Want more articles like this? Subscribe to our newsletter: