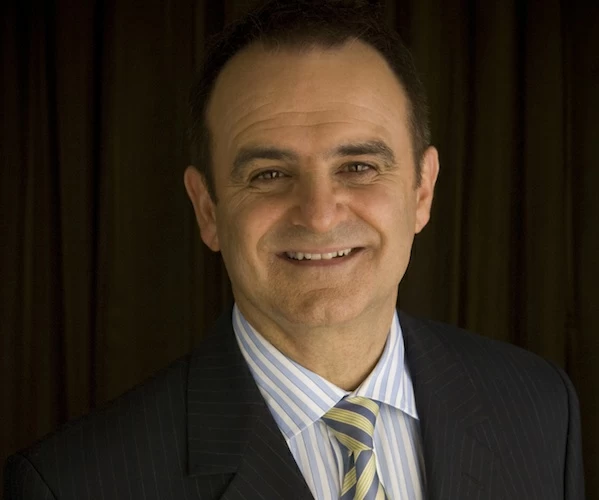 At the CIPSA Category Week in Sydney May 29 – June 1 2012 I invited seven senior industry professionals to be on a panel to help the audience of procurement professional "Navigate the murky waters of marketing procurement".
In this, the third of the posts from that session, Murray Chenery gives his perspective:
Many see procurement as a black and white process, often just focusing on the best price.
Procurement in marketing is about seeing the colour: as marketing is a strategic and creative process.
In my experience, treating marketing as just a commodity means the best relationship deal is never achieved for your brand.
If you ask a room full of marketing suppliers about their feelings about the current trends in procurement, their answer will be "they don't like the process which just focuses on price." "They would rather focus on the value they can bring to the business."
Suppliers would rather have the relationship with the brand manager because they are the one that they will have day-to-day contact with.
In my experience, suppliers often start from the premise that the procurement process will "screw" them on price no matter what. Therefore, suppliers will hold back on critical value-added services that can really drive your business as they feel procurement staff will not fully understand the importance of the services.
But, this is what the marketer also wants – strategies (or the colour) to help drive their business: Those strategies that can set your business on fire.
So, marketing procurement is not always about the lowest price, but more about strategic and creative solutions that can set your business apart from others at a fair price. A marketing phrase that I have used many times: 'differentiate or die'
From my experience, there is a strong correlation between doing great work for clients and making profits. Great ideas and creativity will always cut through in a world of sameness.
Great ideas and creativity is the colour that is rich in dimension; but sameness is the black and white that is flat and lacks vibrancy.
Too many companies are about 'value extraction' instead of 'value creation.'
Although cost-cutting is important, it is not a strategy to grow revenue or take market share. Creative and experienced marketing partners will help do this.
Role of procurement?
So, in my opinion, the role of procurement in marketing is absolutely critical, but in the following way:
Helping setup a robust tender or review process based on understanding that marketing is a creative process (that is seeing the colour)
Assisting the brand manager in briefing potential strategic partners, and
Making a recommendation to the brand manager based on agreed review criteria (not making the decision)
Helping trial others partners to see if they are a logical fit with the business
How do I define value in marketing?
Well, value in marketing is when you engage with a strategic partner who:
Is willing to understand the brand's DNA
Who identifies and communicates market trends
Who can access a wider specialized team, if needed
Is proactive in identifying strategies to increase sales, reduce costs, makes you more competitive and helps differentiate your brand
Is experienced and has strong systems and processes to react to marketplace dynamics
Is willing to 'go that extra mile' when needed (and it will be needed)
And provides a fair price
Example 1. Target's Toy Sale catalogue
Target's strategic print partner prints 300 million Target catalogues per year.
One year, a truck carrying 600,000 catalogues rolled over into a ditch three days before distribution to customers losing the entire load.
When Target's strategic print partner heard of the situation, they quickly moved other clients to reprint the 600,000 catalogues overnight with no time lost in distributing them to customers.
The risk was tens of millions of dollars in lost sales.
This partner 'lives and breathes' Target and averted a sales catastrophe. They knew the importance of catalogues in driving weekly sales, particularly the TOY SALE catalogue.
If this printer was not treated as a strategic partner and just treated as a commodity, do you think they would have significantly impacted their own business flow and saved the day?
Example 2. Reaction time by Target's advertising and media-buying agencies
When I was at Target, the creative advertising agency was The Campaign Palace and the media-buying agency was Universal McCann. (Still is)
Both agencies are respected strategic partners and were included in critical Target business and operational meetings.
They understood the DNA of the brand, the dynamic retail marketplace and the need for nimble and fast-reaction retailing.
Both had strong systems and processes to deliver quick turn-around tactical support advertising, when needed.
If sales were slow on a Thursday and the decision was made by 1pm to provide extra support to that week's campaign, then we could have national radio in the marketplace by 4pm that afternoon or a full page press ad in every metropolitan newspaper the next morning (from a standing start)
Without marketing partners who know your business and the marketplace dynamics, these strategies would not be able to be implemented in such short time.
So, what are the best performance metrics for marketing suppliers?
Agreed service levels that are established collaboratively across critical areas to drive the business, and
Stability of account service
There is also the need to advise partners what they can do better (they don't know what they don't know.)
What is the best way to brief and select agencies or marketing suppliers?
I am often asked: What is the best way to brief and select agency and marketing partners?
Firstly, treat them as strategic partners.
Then, develop a clear brief delivered with the brand manager which includes:
Brand DNA  and business background
Market forces
Business strategy
How partner fits into business strategy
Consistent and comparable reply format
Then, evaluate account service experience and skill
Then, evaluate potential partners' understanding of your business
Then, ensure an unbundled cost approach
Then, look at the price and see if it is fair for the service, experience, creativity and systems and processes being bought.
So, when does procurement work well in marketing?
When procurement understands that marketing is a creative process
When evaluation metrics are clearly understood
When partners are briefed with the brand manager
When there is an understanding of the processes being bought
When does procurement not work well in marketing?
When there is an expectation that group tenders will deliver better outcomes.
It is my experience that group tenders do not deliver on brand's specific needs and result in vanilla outcomes priced by suppliers to defray risks.
So, my 10 winning procurement strategies in marketing are:
Recognise marketing is a creative process – Be sure that you see the colour that marketing is
Treat suppliers as strategic partners – Because they'll deliver the colour in the strategies that can drive your business.
 Understand the brand's DNA and strategy – If you don't, how can you expect anyone else to understand it?
Understand the market's dynamics you are buying into – That's about knowing what market and competitive forces that partners are dealing with.
Appreciate the history of existing relationships – Because normally, existing relationships deliver service and value way beyond their fees, as love working with your brand.
Brief clearly, jointly with the brand manager – This is critical to enhance the delivery of the brief and to answer questions; but also to provide a working face to the relationship.
Understand all the processes being bought – Often, this can be missed or not understood leaving gaps in the review process.
Avoid group tenders: they don't deliver to brand specific needs – Don't set out for mediocrity; set out for what is right for the individual business.
Evaluate partner's systems and processes based on visiting their operations – You will be surprised what you can learn visiting their work environment.
Flexible, longer contracts build partner loyalty leading to better deals – My experience is that partners want to invest in technology and operations to drive your business, but if you offer a one year contract, they are reluctant to commit funds to help set your business on fire.
So in summary, don't just see black and white when looking at marketing, see the colour because marketing is a strategic and creative process that can deliver differentiation and competitive advantage to set your business on fire.
Want more articles like this? Subscribe to our newsletter: