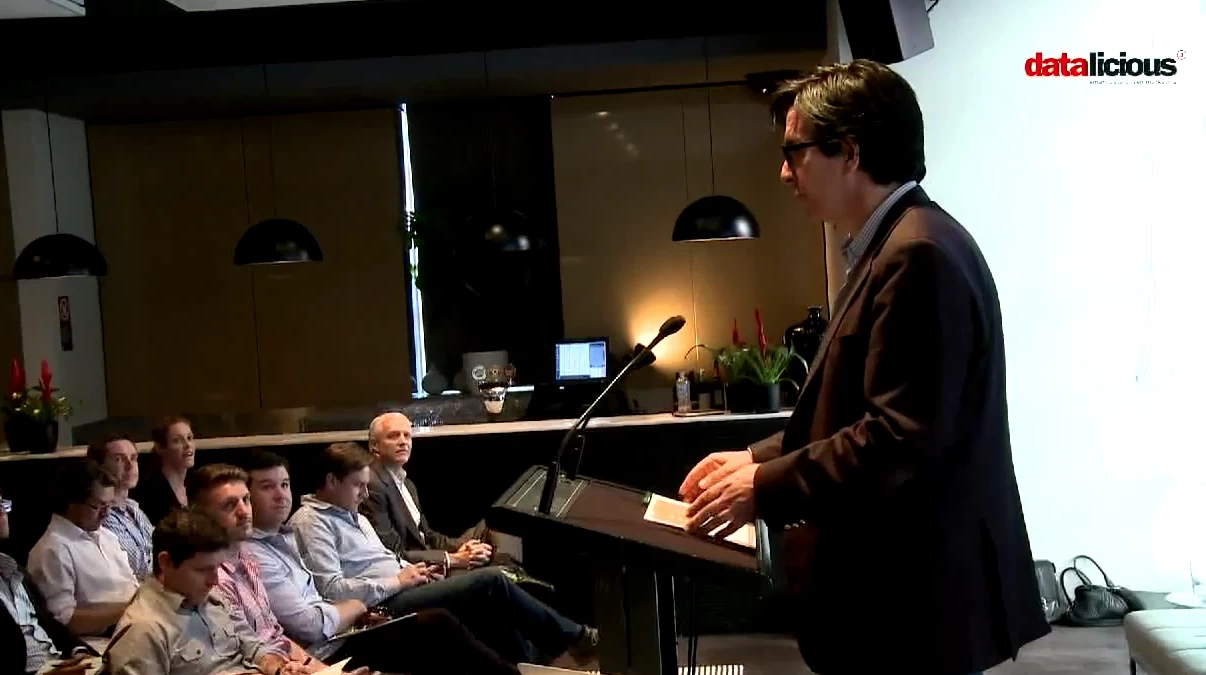 This post is by Darren Woolley, Founder of TrinityP3. With his background as analytical scientist and creative problem solver, Darren brings unique insights and learnings to the marketing process. He is considered a global thought leader on agency remuneration, search and selection and relationship optimisation.
On October 4, we held a session at  the Establishment in Sydney, Australia with Datalicious and ThinkVine on how to "Boost Media Value".
More than 150 marketers, media agency and media attended to hear about ways to extend the value of their media investment. The event was a sellout, but for those who could not attend or could not get tickets we have filmed the speakers.
This first one is me talking about the Media Value Chain.
The presentation was developed in collaboration with our Marketing FIRST Forum partners ID Comms and focuses on how media value is created, hidden and lost.
And ways that advertisers can ensure they are:
Maximising value creation,
Finding the hidden value
Minimising loss of value.

The first step for many advertisers is to change their focus from the cost of media to the value that the media creates.
The other speakers on the day were:
Christian Bartens, Managing Director at Datalicious
Christian Bartens is passionate about the power of data and how it can help shape effective marketing strategies. After having worked in digital marketing in Australia and overseas for many years, he established Datalicious in 2007, a new breed of agency that strives to make data accessible to non-analysts and provides actionable insights to marketers. As a data evangelist and pioneer in digital marketing, Christian works closely with leading industry bodies and solution providers to help shape industry best practice. He is chairing the ADMA Data & Analytics Expert Group, sits on the I-COM board for emerging markets and has spoken at various conferences about the power of data in optimising marketing communications.
Mark Battaglia, CEO at ThinkVine
Mark Battaglia is a proven business leader with over 20 years experience at discovering and capitalizing on market opportunities. Mark is currently the Chief Executive Officer at ThinkVine Corporation, a fast-growing marketing mix optimization software company that enables B2C marketers to achieve the best return on their marketing investments. Prior to ThinkVine, he was the Executive Vice President of Sales & Marketing at Multicast Media, a software-as-a-service online video platform provider, where he developed and executed corporate and vertical market strategies. During his career, Mark has held top marketing executive roles at a variety of software and information services companies, including Executive Vice President of Marketing at SPSS, a recognized industry leader in predictive analytics software. He has a BA with a concentration in Economics from the College of William and Mary and an MBA from the University of Chicago Booth School of Business.
Video by
Hunting With Pixels
Want more articles like this? Subscribe to our newsletter: