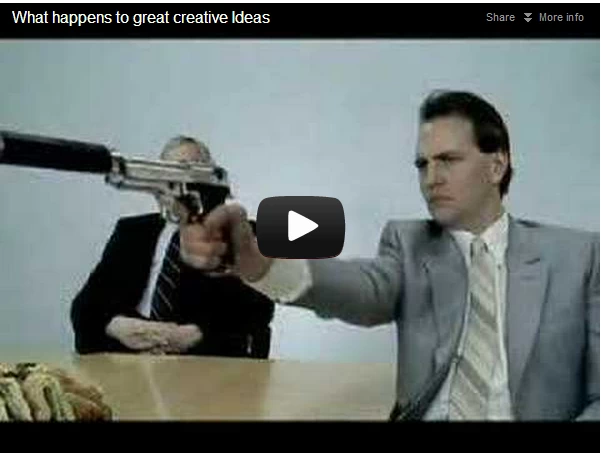 This post is by Darren Woolley, Founder of TrinityP3. With his background as analytical scientist and creative problem solver, Darren brings unique insights and learnings to the marketing process. He is considered a global thought leader on agency remuneration, search and selection and relationship optimisation.
When we started 12 years ago the typical agency roster was a creative agency and media agency and then a whole lot of specialists like sales promotion and direct marketing and even occasionally a digital agency.
Today nothing is so clear cut.
On the channels side there is discussion and consideration around rolling all of media in with the media agency or sourcing specialists in SEM, SEO and Social.
On the content side there are more advertisers questioning the role of the creative agency and discussing and considering the role of other specialists such as data driven, direct marketing with a digital core competency.
The traditional creative agencies have certainly evolved over the past 12 years, building or adding competency in these areas, but there is an underlying belief with some marketers that the creative agency is not necessarily the ideal solution anymore.
Why?
I believe there are three core reasons for the questioning of the role the creative agency plays:
Corporatisation of agencies
Siloed structures within companies and marketing
Agencies forgetting where they create value
Here is why:
1. Corporatisation of agencies
While Sir Martin Sorrell recently and controversially stated that it was becoming "increasingly hard for independent agencies to thrive or survive" as marketers preferred efficiencies and convenience over effectiveness.
But the corporatisation of the advertising agency has driven this trend of cost efficiencies as public companies like WPP remind marketers and procurement of the premium they are paying with regular reports of record quarterly and half yearly profits for many of these publicly listed holding companies.
Of course any marketer will tell you that they want their agency to make a profit. But reports of record profits from their agencies when many brands and advertisers are facing falling revenue, profits and budgets simply reinforces the feeling that agency fees should be cut further.
Independents on the other hand are usually private companies and therefore do not have to report their finance publicly and so do not rub their client's noses in their financial success.
Many feel that this very public focus on profits and profit reporting has also influenced the management of the agencies within the holding companies, with salary freezes and head count freezes to maintain or increase profit reporting occurring at the expense of retaining or even developing talent within the agencies.
Corporatisation has also seen the commoditisation of creativity as holding companies have managed conflict by creating pools of resources, over distinctive brands. This allows client conflicts, that have traditionally been a limitation to growth for the agency, to become the reason for the more generic and modular approach to agency brand management.
A client with a conflict in one agency can either easily be relocated into a similar generic offering or even, have an agency built around them to supposedly suit their specific requirements. What is invariably lost is the diversification of thought, stimulus and cross-pollination of ideas that feeds creativity and innovation as the modular agency becomes simply an extension of the client's marketing department.

2. Siloed structures within marketing departments
In large companies, the management structure is increasingly silo based. This structure is then often replicated in the appointment of agencies to the client's business either in multiple agencies or multiple and separate teams within the same agency.
This has two effects.
Firstly, it moves the agency involvement and influence further down the organisational structure as agencies are relegated, much like the marketers themselves, to be a service provider to a business unit or segment, rather than having input and influence at the C-suite. This means that the agency increasingly becomes simply an order taker for the delivery of advertising materials rather than providing strategic and innovative insights and recommendations to the higher levels of the business.
Secondly, this silo approach provides a manageable structure, but often at the cost of innovation and creativity. These silos become aligned in culture and expectation and are self perpetuating in their view of the world and the task at hand.
The silo structure within the organisation and mirrored externally within the agency means that research, insights and ideas are often not shared across the organisation. Increasingly CEOs are aware of this and are actively looking for ways to increase collaboration across the business units within their organisations.
Innovation and creativity are based on curiosity and necessity (it is the mother of invention). Without the cross pollination across silos creativity often stagnates within narrowly focused cultures. Agencies, which were in the past a source of this creative and innovative thought are no longer able to provide a whole of business view as their structures reflect their client's organisational structure.
3. Agencies (and marketers) not understanding where they create value
It can be argued that from the earliest days of the advertising agency, back in the mid 1800s, J. Walter Thompson and his colleagues saw creativity as an added value service to secure the sale of media. The media commission remuneration system supported this approach with strategy and creativity provided under the commission and the client paying for the production costs.
With the separation of media and creative and the move to hourly rates and resource costs, media agencies have re-discovered revenue from the media proprietors, while creative and digital agencies are still generating their revenue disproportionately from production instead of strategy and creative thinking.
But where do agencies create value? The current remuneration models are largely cost recovery processes. The function of business is to minimise these costs and boost revenue growth.
Yet agencies, both media and creative and digital, generate more of their revenue from implementation than they do from creating. Yet without the strategy and creative process, without the creation of ideas, the production and implementation process is largely worthless.
Many agencies say that marketers will not pay for ideas. But perhaps it is because agencies do not believe in the value of these ideas, or more importantly the value that these ideas can generate, that they are willing to be paid based on this value.
At the same time technology is making the implementation process more cost effective and time efficient. Many agency holding companies have seen low cost production competitors taking their revenue and have commenced offering similar services at the expense of their creative agency revenue base.
In the meantime, other companies such as digital media and technology companies have recognised that their own brand of innovation and creativity is highly attractive to marketers. The increasing interest in SXSW and the increased involvement of Google and Facebook with developing marketing strategies means that creative agencies are no longer seen as having exclusive claim to the creative crown.
What do you think?
Want more articles like this? Subscribe to our newsletter: