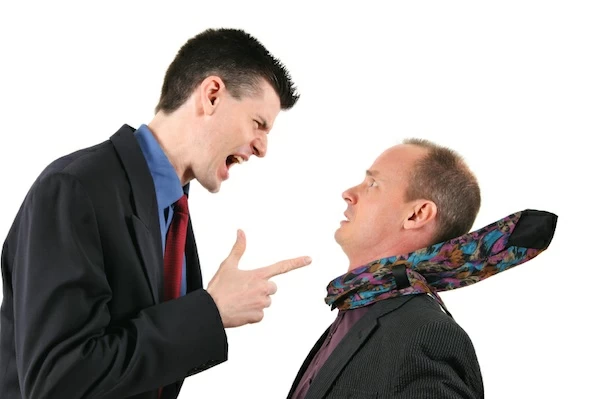 This post is by Darren Woolley, Founder of TrinityP3. With his background as analytical scientist and creative problem solver, Darren brings unique insights and learnings to the marketing process. He is considered a global thought leader on agency remuneration, search and selection and relationship optimisation.
Recently a marketer was telling me that in a negotiation with their agency, the agency CEO threatened that if he were to accept the client's position he would have to 'fire' three people from the agency and wanted the client to choose who would go.
A nice attempt at emotional blackmail. But also incredibly insightful into the agency and the CEO's view of his staff.
It was only in the last few years that some media agencies and a few creative agencies began to appoint Human Resources.  Being a 'people' business it makes sense to invest in those people.
Even though agencies are often a dynamic work place, with a significant staff turnover, it is clear that agencies are still incredibly uncomfortable with managing the termination of staff. I know this from personal experience having been terminated three times in my 15 year advertising career.
I remember many years ago as a creative Director, being asked by the agency CEO and CFO to terminate a creative team. I was given no instruction and so I turned to a friend and somewhat of an expert, Brendan Mitchell.
Brendan is an international Human Resources professional with many years experience in companies including ACI, BTR Nylex and now Owens-Illinois Inc Asia Pacific.
Brendan's 5 tips for making someone redundant are:
1. Never do it on a Friday
It is incredibly common to put off what you do not want to do and then go home for the weekend. But this means that you cannot address the issue with all of the remaining staff until Monday, leaving the whole weekend for everyone to talk – and they will. Wednesday is better as you are better able to control the situation.
2. Always go to their office and never call them to yours
While calling someone into your office, your territory, can provide the comfort and security of 'home turf', it is not the best strategy. After all, you can always leave their office but it would be impolite to ask them to leave your office, especially if they are upset, angry or require time to compose themselves.
3. Prepare well and make sure you have everything organised
This is a big, potentially life-changing event for the person being terminated. So before you enter the discussion make sure that everything has been prepared and organised to make the transition as smooth and as quick as possible and that you are fully briefed on all aspects of the process. This includes outplacement, termination entitlements etc.
4. It should never take more than 5 minutes
Making sure you have done the preparation, the actual termination discussion is relatively straightforward and not particularly time consuming. If it takes longer then you have screwed up. The danger is that a protracted conversation can raise issues that are actually irrelevant to the process.
5. Never say you are sorry
It is always natural to want to show empathy when someone is upset. But often apologising is not so much for the person being terminated, but to alleviate a feeling of guilt in the person doing the terminating. There is a reason for the person being terminated – no longer financially sustainable, poor performance, restructuring – no matter what the reason, apologising does not help and in fact can leave a question over the reason provided.
Terminating an employee is never fun.
The most important thing is not the person doing the termination, but the person losing their job and the company as a whole. Leaving the person with the dignity to be able to move on while protecting the company and all of the other employees should be the focus.
Do you have any other ideas or suggestions on how to do this better?
Why not share them here.
Want more articles like this? Subscribe to our newsletter: