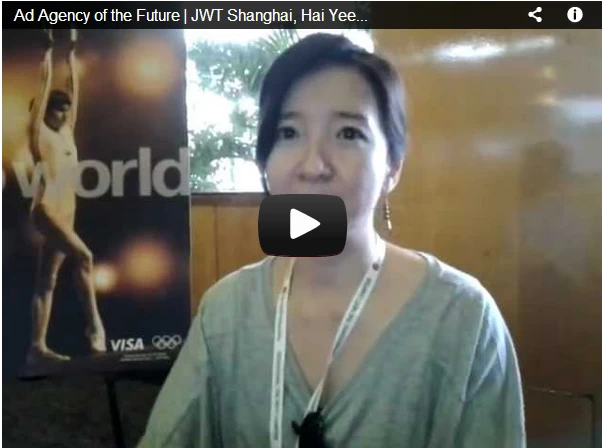 This post is by Darren Woolley, Founder of TrinityP3. With his background as analytical scientist and creative problem solver, Darren brings unique insights and learnings to the marketing process. He is considered a global thought leader on agency remuneration, search and selection and relationship optimisation.
Last year I was contacted by Rebecca Caroe, Founder of Creative Agency Secrets in New Zealand, who interviewed me for her blog on the changes and trends occuring in the advertising industry.
She is also writing a book titled "The Creative Agency of the Future". It's about marketing agencies; focusing on how they are run and the challenges and changes that are happening in the advertising industry.
Written for agency owners with between 10 and 100+ staff, Rebecca says it details the operational areas of the company and uses case studies and anecdotes about what leading agency owners are doing differently as they drive their businesses into the 21st century.
It reminded me of a project undertaken at Cannes last year by Systemic Inventive Thinking (SIT) who interviewed agency people from all around the world on what they thought the creative agency of the future would look like.
Ad Agency of the Future | JWT Shanghai, Hai Yee Cheng
Ad Agency of the Future | Leo Burnett India, Pops K.V Sridhar
Ad Agency of the Future | DDB DM9 Brazil, Bruno Tozzini
You can see all of the interviews here on the SIT site.
Now Rebecca at Creative Agency Secrets is looking for further input from both agencies and marketers.
So if you are in agency management with a view on how agencies will look in the future or a marketer who has an opinion on how you would like agencies to be, then Rebecca has the survey for you.
Agencies:  https://www.surveymonkey.com/s/FutureAgency
Marketers: https://www.surveymonkey.com/s/FutureAgencyBrand
Or even leave your thoughts here as a comment.
Want more articles like this? Subscribe to our newsletter: