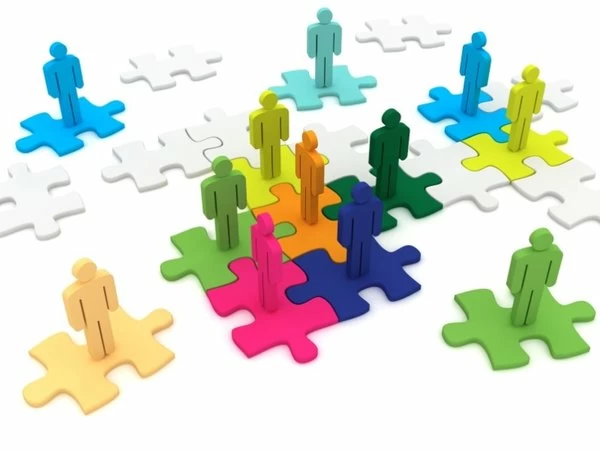 This post is by Andrew Armour. Andrew is the M.D. and Founder of Benchstone Limited and creator of CollaborationCafe and MarketingCafe programmes.  He is a consultant who specialises in marketing collaboration, partnerships and innovation.
Having worked both agency and client side for over twenty years a swift back of the envelope calculation tells me that I have likely attended more than 500 marketing seminars, forums, workshops and planning sessions since the early 1990's.
In addition, I estimate that I've perhaps personally built and led a further 200 more for my own and for clients' projects too.
My recollection and assessment of them all is mixed. Some were great and others best forgotten. A few stimulated and inspired me, my team or my clients and were the important catalysts for marketing success. Many unfortunately, dragged, deflated and disappointed. So, how do you build an effective one?
WHY RUN A WORKSHOP WHEN WE HAVE VOICE CONFERENCES, EMAIL AND IM?
In an age of social media, unified collaboration and video conferencing, why are marketing workshops, forums, seminars and other group activities still here?
The best marketing professionals are increasingly working outside of their traditional departmental vacuum, towards coordinating activities within their networks built across sales, finance and IT colleagues, agencies, suppliers and partners. Marketers have the chance to be true mavens within and outside of the organisation, linking and building data, insights, ideas and opportunities.
Whilst new tools and software may help with some aspects of collaboration and project work the role of human interaction and personal connection is more valuable than ever.
As a leading CTO of a UC software developer told me personally when I interviewed him last year – 'personal face to face contact is still the ultimate communication'. In an age where much of our communications are so quickly updated, scanned, shared, clicked and ignored and deleted – investing time with people 121 or within a group is where 'real work' focuses and begins.
In great teams, a constant theme is the high level of rich, informal and deep communication and shared understanding of goals and missions.  Kevin Kelly, the great editor of 'Wired Magazine', famously said in 1990's that; 'In A World of Communication Abundance The Only Thing Truly In Short Supply Is Human Attention'.
Kelly was right then (pre social media days) and it is even more relevant today. Technology is an adjunct to, not a replacement for genuine face to face human contact. And for that reason, good marketing workshops, seminars and conferences are more valuable than ever.
What is it that makes some workshops soar – whilst others flop?
Was it the content? Was it the host or the participants that made the difference?
Or was the coffee and little biscuits just not folded correctly?

Looking back on what I have seen work – (and just as importantly what I have seen fail) – here is my check list and steer for building your next marketing workshop.
SEVEN RULES FOR BUILDING EFFECTIVE MARKETING WORKSHOPS:
1 – Narrow the focus:
You could build a 1/2 day session that covers some fun team building, strategic planning, sales analysis, innovation and service development and quarterly budgeting. Add a quick brainstorm for that new digital campaign – and discuss the new IT system security protocols. And, review the new governance and structure and explain why the new Sales Director left under mysterious circumstances. You get the picture.
The marketing axiom that Good Things Happen When You Narrow The Focus still holds true. It holds true for a brand, for an individual and for effective meetings and workshops too. Of course, some topics and themes naturally relate well. But if your workshop tries to cover everything for all people it will lack a clear message, drive and output for anyone.
Mother was right. Less is more: Narrow The Focus. If you want your workshop to resonate and be memorable then focus it upon a maximum of three key themes or topics.
2 – Have an end in mind:
Building upon the focus point, when planning your workshop – Start With an End in Mind.
Rather than begin by drafting Agendas for the day your preparation should start by identifying the kind of output you want to see afterwards. Changes, action, follow ups and new work strands. What key points can be taken away? What new conversations can be launched? Before you start, begin by asking – what is the end you have in mind?
3 – Less lecturing > more engagement:
Nobody really likes being lectured to. If you have important and deep factual information to reveal then other channels (such as email, internal blogs, packs, briefings and presentations) are simpler and better.
Or, adopt the rule of Google, Apple and others and send the rich information to attendees in advance, so people can get up to speed with detail in their own time rather than hear your explanations.
Workshops and marketing meetings with colleagues, agencies and partners are a chance for you to start the right conversations – not to dominate them. And so do not waste the time and the opportunity by running through pages of granular details and theory. You're a marketing practitioner – not an academic presenting a great work to target a Nobel Prize.
Seek to engage. And stay away from lecturing.
4 – Use bite sized chunks of good content:
The most referenced research on attention span of adults was conducted by Percival and Johnstone in the 1970's. Their seminal work suggested that the average under graduate in a seminar could concentrate for a mere 12-15 minutes and that even those with the best concentration could focus properly for just twenty minutes. They recommended breaking learning and discussion work into short, punchy sections.
No matter how exciting your ideas, jokes, research, brand, campaign, product or innovation – it is worth remembering this point. We need Bite Sized Chunks of content.
How do you do this when you have a lot to cover?
The creative 'law of three' is a good place to start. Your workshop (½ day or full day) should be structured around a clear beginning, middle and an end. And as each hour divides neatly into 3 x 20 minute sessions (remember the attention span…) – you can build 3 x 15-20 minute sections, with different elements and interest.
The famous TED-style '10-20-30' rule for effective presentations (10 slides – 20 minutes – 30+ point font size) is sound advice too. So, for example; you start the hour with a 15 minute video to set the scene, followed by a 10 slide 15 minute presentation from your research agency, then a carefully facilitated 15 minute MarketingCafe exercise to allow the team to discuss potential impact and opportunities.
5 – Start conversations – don't finish them
Many marketing workshops focus too much on solving. Marketers have become addicted to quick solutions, decisions and proving their value in a whirlwind of activity.  In the haste to show how good we are at driving progress and 'launching something' the all-important steps of divergent and convergent thinking, inquiry & curiosity is missed.
Commentators such as Stefan Lindegaard have pointed out that innovation is often failing due to an obsession with being too quick and delivering a dud. A successful marketing workshop may be the only time when your team get take the opportunity and the precious time to really build the right foundations. It is a chance to ask the right questions and listen to different answers. With greater market complexity and change there is a need to acknowledge that not everything can be sold quickly by a lone marketing hero, with one report, one brainstorm and one brief.
I believe that 'Conversation Is The Medium Where Value Is Created'. Creativity, relationships and good marketing thinking is based on continual and iterative conversations. So, use your workshop to start them – not to finish them.
6 – Change that tone:
Good creative work, entertainment, stories and workshops use changes in style, tone and atmosphere to maintain engagement and stimulate. The best jokes have elements of darkness and romance often contains drama, hope and humour. The best workshops shift their tone too.
A well planned workshop can carefully mix elements of energy, lightness, positivity and humour with moments of deep concern, insight and raise complex issues. Shifting the tone is a powerful way to engage. It is OK for people to reflect on things, to feel edgy, nervous, confused and concerned about their product, market, brand or project. You just need to balance that dissonance with activities, ideas, confidence and positivity.
If you want to keep people engaged and in the moment – Change The Tone.
7 – Get your workshop professionally planned and facilitated:
In 75% of cases you can likely run a workshop yourself. But, if it is a vital opportunity and critical moment – having your session planned and delivered by an experienced and objective facilitator will help you deliver more.
How so?
Firstly, a good facilitator will take an objective view of your aims and provide new thinking, techniques and tactics to freshen up your workshop approach. They will also free up your time as they will focus on planning and sharpening up the session for you.
Secondly, using an external facilitator immediately changes the overall dynamics and feel of the event from the participants' perspective. It reinforces that this is not your average weekly briefing, project status or monthly all hands meeting. You are setting the tone simply by having a third party facilitate it and the expectations have been raised.
Thirdly, as an outsider (with no history or personal agenda) the facilitator is often more able to introduce sensitive questions, topics and ideas without any prior baggage. Sometimes, the difficult conversations are the most important ones and these can be initiated by a third party without an axe to grind.
Finally, not having to host and facilitate the workshop enables you, as a leader to contribute and work closely with others. It is an opportunity to tune your radar towards the discussions, ideas and thoughts of your team, colleagues, customers, agency experts – or important partners in the room.
The American humourist Dave Barry said, "If you had to identify the one word as the reason why the human race has not achieved, and never will achieve, its full potential, that one word would be 'meetings."
Dave is right. Meetings and workshops, poorly managed – can indeed be slightly better than useless. But they need not be. With a bit of thought, work – and the right coffee and biscuits, they can be great.
Want more articles like this? Subscribe to our newsletter: