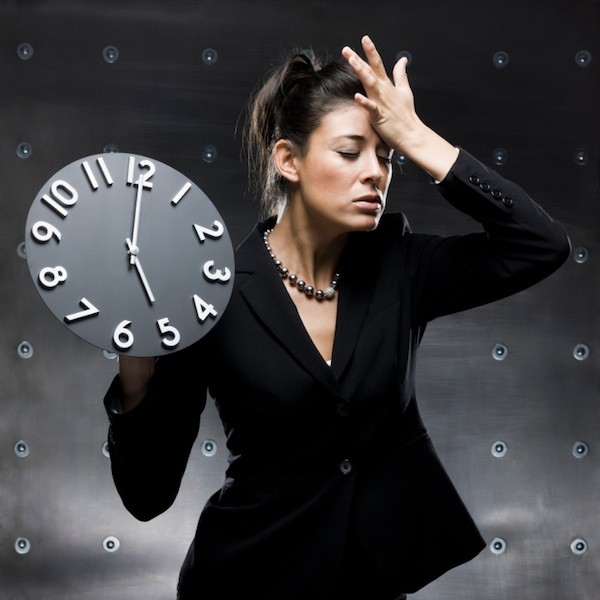 This post is by Jodi Randall, senior consultant with TrinityP3. Jodi is an ATL & BTL production management specialist with extensive experience and brings a wealth of knowledge and insight into production efficiencies and effectiveness across the breadth of production services.
With many campaign schedules seemingly running close to the wire nowadays having time up our 'production' sleeve is no longer apparent. Creative rounds, research, amendments to brief etc. all increase the pressure at the important production phase.
Given the pace of business nowadays, the pressure to approve estimates is further evidenced by a schedule that often sees progression to pre-production and location recces immediately after estimate approval.
Time crunching or making up lost time is one of the key reasons affecting a budget blowout. Through all these variable effects, what is becoming increasingly apparent is the need and pressure for clients to immediately approve estimates. To accommodate the urgency around estimate approvals, here are 5 ways to assist in having the dotted line signed and all parties in agreement.
1. Estimates are the sum of one
Indeed they are. Production estimates are a sum of many parts, being a range of external 3rd party suppliers. These include film production, post production, music, audio and voice over, talent fees, casting and the list goes on; all required to submit their estimates to the agency.
All these components take time for an agency to brief and collate together as one summarised estimate. Juggling what needs to fit to balance within the overall production budget requires having to negotiate with some suppliers to cater for other suppliers – it's the balancing act of managing budgets when producing.
Agencies need to allow additional time within their timing schedule, source competitive estimates and establish engagement early in the campaign with all suppliers.
2. Respect client's evaluation time
Whilst an agency may have rightfully required more time than scheduled for briefing and estimating, presenting an estimate to a client with the expectation of a signed approval either that day or the following is neither efficient nor methodical.
A client has the right to take the time to review the estimate thoroughly, discuss within their internal teams and possibly even have top-level management approval, before signing on the dotted line. More often than not, this step in the process of production is now absent; and needs to be respectfully considered. Why?
3. Clients right to query
Production budgets are not an agency's money spend, it's a client money spend. "Why are we being charged $xxx in producer fees? Why are the talent fees so high? If I sign this estimate with a music allowance ballpark cost doesn't that then become a firm fixed cost?"
Questions pertaining to the detail within an estimate are sometimes not particularly welcome by agencies; the indignation of the query creeps in a little, the time to justify and respond to queries is niggling and the added delays can also create tension. So how to avoid?

4. Supply the detail
Third party estimates? Internal head hours?
Provide the detail – be transparent.
Whatever the remuneration agreement between agency and client in relation to third party costs mark-ups – yes or no – either way provide the suppliers estimates as supportive documentation with the agency estimate. This should include all external suppliers – those invoicing through another supplier.
For example casting and post-production are commonly included within the film production house estimate. The cost onus at the end of the day lies with the client. The objective is to prevent situations like a phone call where the agency representative says 'We left off the xxxx cost'. E&OE are not placed on agency estimates for no reason.
5. Revisit the budget
Just as Creative need to revisit the brief when it's edging closer to final creative presentation, so too is the requirement for the Producer and Account Service personnel to revisit the initial production budget when finalising estimates.
If over budget then an alternative estimate that fits the budget should be presented. It may well be that you've ended up over budget due to further creative extensions from the initial brief – these may have evolved as agency proactive suggestions or client requests. However these came about and whatever the reasoning, having a supportive estimate that is within budget to present, is often effective in having the over budget estimate approved.
In summary, consideration to these 5 steps within the planning schedule ensures that the production process is not unduly delayed and all concerned can progress confident that the project is correctly budgeted and approved.
I'd be interested to hear your views. Please leave a comment.
Want more articles like this? Subscribe to our newsletter: