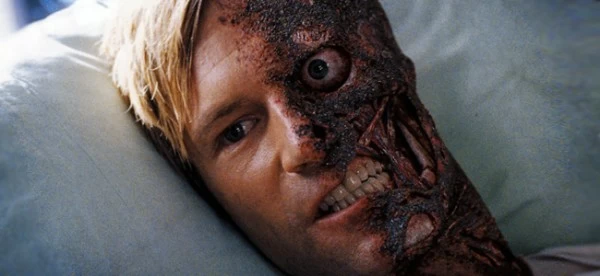 This post is by Tom Denford, Founding Partner of ID Comms – a member of the Marketing FIRST Forum, the global consulting collective co-founded by TrinityP3
Agencies and employees may be forced to declare commercial interests in media vendor companies where they spend client budgets.
There have been a number of high-profile exposures of senior agency execs having a commercial interest in media properties to which their client's media budgets are invested.
Most notable on the subject have been recent posts by Stuart Smith, ex Marketing Week editor about Tremor Media and Outdoor Plus
This is also in light of ongoing questions raised by agencies having potentially too cosy commercial relationships with vendors (like Publicis' recent Twitter agreement, a bunch of UK media agencies sitting on Facebook's advisory board, not to mention WPP's rumoured significant stake in Facebook shares as examples).
These are not new phenomena, but the debate is current and real. It represents a terrific opportunity for clients, who's money after all this concerns, to have a point of view.
Marketers don't often get a platform to declare their interest in their agency's financial dealings but this is one. Whilst the door is open and the debate is getting attention, perhaps this is a good time for some brands to speak out or at least ask pertinent questions of their agency leaders to be a little more forthcoming about their interests in media properties, companies and technologies where their own budgets may be being invested.
Achieving neutrality in media planning remains a holy grail and is becoming harder to achieve as media buying companies become more powerful. The large media network agencies are incentivised left right and centre to make deals with media vendors and this is well documented and established practice. Some brands tolerate it, some ignore it and some have demanded more light be shined on it. But the reality today is that being 100% certain there is no undue influence on how your budget gets planned and spent is largely impossible.
In an increasingly complex world of media trading, which is recoiling from the limited reaches of the traditional media audit, marketers are advised to pay more attention to protect the value of their media investments.
Whatever your company policy on vendor incentives, as a marketer you might want to have a point of view on any conflicts of interest that might exist at your agency.
That's not to say agencies are behaving improperly, just that clients should be more proactive in asking where any conflicts might exist and having a point of view on it. A couple of notable examples have come to light which in our opinion seem relatively soft despite being high profile, but it is very possible that far more acute conflicts might exist within agencies that we are yet to learn about.
Denials, no comments and general bluster from agencies in this area is probably not helping to reassure clients. As this issue concerns their own marketing budgets, the decision of whether these relationships represent a conflict is not up to the agency, its entirely for the marketer to decide.

This means some gentle investigation is sensible. This doesn't need to rock the boat, open a can of worms or damage the agency relationship, just ask the question.
You can write to your agency CEO "Please can you let us know any commercial interests that your company or any of your employees have personally in any media property in which our budgets have been invested"
Then you can decide. If you want to go one step further speak to your friendly counsel or media consultant and consider making a small amend to your agency contracts.
Wary and concerned clients in future should be advised to include restrictive terms into their contracts to the effect "Agency must declare in full any commercial interest held by the company or any employee in any media property, vendor, technology or purchase to which our media budgets are invested. This must be done in advance of any financial transaction with that media property. Failure of full honesty and transparency in this regard will be penalised by [insert appropriate and incentivising punishment] "
One anonymous comment to Phil G's recent blog post on the Campaign Blog notes "Senior media executives, like Caesar's wife, should be above suspicion" suggesting that any media executive with potential to influence how media budgets are spent, should have no interest in the market place in which they are spending clients budgets. This perhaps would be a draconian measure but would certainly be a market leading (and refreshing) position for an agency to take. Will any agency be prepared to make a full document of employees interests in media vendors and technology suppliers available to public domain (and save Stuart Smith more tireless investigating)?
Perhaps it is something for the advertiser trade bodies to consider. If there is enough interest amongst brands for such transparency, then this might become an important initiative for the industry to tackle in an independent and united way.
Want more articles like this? Subscribe to our newsletter: