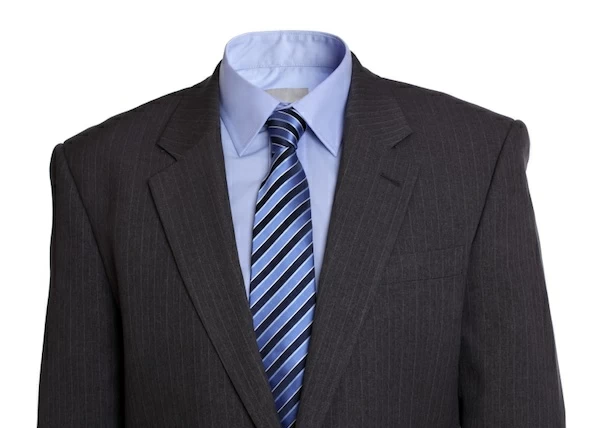 This post is by Anita Zanesco, a Senior Consultant at TrinityP3. Anita brings a unique blend of insights, creativity and understanding to the communications industry particularly in the areas of talent management, agency process and new business pitch management.
What's in a name? Account Management, Account Service, Account Handling. Agencies consistently use all these department names for the same function.
But are they really one and the same?
Personally, I think not, and the fact we so blithely swap one for the other is worth discussing for no other reason than a sense that Account Management could be potentially losing its way and with it, the ability to attract bright, intelligent business-minded folk who are capable of driving the industry to greater heights.
Each of these department names infer quite different job descriptions and ultimately, quite different roles within an agency and when working with clients.
This post makes some observations from an outsider's point of view (albeit an outsider who used to be on the inside) and offers up 5 ways we can potentially reinvigorate this once indispensable department.
Back when Account Management ruled the world
So here's the thing. I started in what I like to call 'Account Management' in the late 80s, early 90s. At that time in Australia (if there are any Gen Ys reading this please stop rolling your eyes now!) there was no such thing as 'Planning' as it exists today.
Occasionally, agencies had a Head of Strategy but it wasn't a department, rather a senior person who was über strategic and assisted Account Management with higher level strategic issues across all accounts.
Therefore, those responsible for managing clients, did just that. They managed the client's business from a communications perspective. They attended client strategic sessions, they contributed to marketing and communications strategy planning and generally, they wrote the briefs.
They then managed the brief through the agency, working with creative teams and media departments to develop ideas and then presented those ideas back to the client. And yes, back then (in those dim, dark ages), it was actually not common practice for creative teams to attend those meetings. Unthinkably, they were back at the agency doing what they do best… creating… developing original, groundbreaking ideas for clients who were paying the agency for them to do so.
Before you start getting all defensive about the way things are now and moving with the times etc., I'm not saying some things haven't changed for the better because I believe in so many ways they have.
What I'm merely trying to do is start a conversation about Account Management and what made it attractive to intelligent, business-minded students and young professionals in the past – people who wanted careers using their business nous and strategic intelligence in a creative environment.

To quote Morris Hite, "The ultimate test of a finished account executive is his ability to write a sound marketing plan"… and "No agency is better than its account executives".
Clearly things have changed since 1950 when Hite's agency Tracy Locke was in its prime in the south west of the US, but regardless, it does demonstrate the basic requirement for an account executive to be able to write a marketing plan and the critical importance of account executives in driving an agency to success.
From driver's seat to passenger
So what's happened?
The evolution of planning throughout the 90s has resulted in a new department seen as the intellectual hub within the agency. Equally, over time, creative teams have taken on more client-facing roles and appeared not only in creative presentations but in briefings.
Subsequently, those creative teams are often used to help develop the creative briefs or challenge weak ones. And with media no longer a department within the agency, external media agencies are being briefed independently and creating strategies independently of the creative idea.  The end result in many cases is that Account Management has become lazy.
They have become Account Service. And the definition of "service" is markedly different to that of "management"…
man·age·ment [man-ij-muhnt]
noun
1.the act or manner of managing; handling, direction, or control.
2.skill in managing; executive ability: great management and tact.
3.the person or persons controlling and directing the affairs of a business, institution, etc.: The store is under new management.
4.executives collectively, considered as a class (distinguished from labor ).
serv·ice1 [sur-vis] Show IPA noun, adjective, verb, serv·iced, serv·ic·ing.
noun
1.an act of helpful activity; help; aid: to do someone a service.
Source: dictionary.reference.com
Now it may well suit some agencies to have an 'Account Service' department.  If that's the case they should be recruiting well-heeled sales people to effectively "service" their clients. To take client orders without challenge, to wine and dine clients and to be the voice of the client within the agency.  I don't know any creative agencies that work this way, or if they do, would be willing to admit it.
Many years ago, Mother in the UK was born. Their model was the first I know of that dispensed with account management altogether using strategic planners to liaise directly with clients to manage their business and then to use project managers back at the agency to liaise with the planners and creative teams to develop ideas.
That's all well and good if you have a small, independent agency free of politics and if you have planners who are prepared to be the client liaison point within the agency.  Unfortunately, that's not how it works in many cases and we still need client facing strategic suits who can remain the client's point person but equally be prepared to challenge them and represent the agency as well as understanding the financial implications of running a client-led business in a creative environment.
5 ways to reinvigorate the role
It's taken me a while to get here, but on that note, these are 5 ways I believe agencies can start defining what Account Management means to them and their agencies and the role its members need to play. With a clearly defined role for the department, my view is it will have a much brighter and secure future in the communications industry and help recruit genuinely strong talent moving forward.
 1. Create inspiring job descriptions for account management
It can be the most rewarding or the most thankless job. Create a department of thinkers, problem solvers, challengers. Don't make them servile to a client's every beck and call. Allow them to challenge, give them the support back at the fort to debate and find better ways of tackling business problems and communications briefs.
2. Create training opportunities for gaps in knowledge
When juniors start, teach them from the get-go how to write briefs, judge creative work, present to clients.  Train them in finance and running an agency. Essentially you are training the future leaders of the industry so they need the substance behind them to lead with knowledge and understanding. Inspire them to drive the business.
3. Create opportunities for potential, redirect those with none
Seriously, this is the hardest thing in advertising today. We are all so nice to each other and it's only when business is lost that redundancies are made. If someone isn't performing, show them the door, but do it with grace. If they aren't cut out for the industry then help them start their journey to find out where they will excel.  Most people have a desire to be good at something.  If you don't let them go now, it can often be too late by the time someone does let them go and they have to start all over again. Have the hard conversations early. Warn people if they aren't up to scratch. Tell them what they need to do. You only want the brightest sparks in the building so if there's a dull light somewhere, put it out and let it find somewhere else where it can actually shine.
4. Create respect
Create an environment of respect for Account Management. Make them earn it but make sure the rest of the agency allows for it. They are not 'bag carriers' and should not be viewed as such.
5. Create responsibility
Ultimately, the Account Management department is responsible for driving the client's business. Make them accountable for the strategic direction, the creative product and the business results.  What they don't know or understand, teach them.  No-one can be expected to do everything and know all, but give them the tools and those who are willing and able will rise to the top.
I genuinely want to see Account Management firing in this country. I want to see it respected and admired for its courage, intelligence and creative inspiration. I want to see it respected by clients who are happy to deal with their Account Management team and not always expecting strategic conversations with planners and creative debate from creative teams.
And I want it to be a profession that dynamic, clever, savvy juniors want to join.
What do you think? Does Account Management need a bit of TLC in this country or is your agency doing it great?  We'd love to hear more.
Want more articles like this? Subscribe to our newsletter: