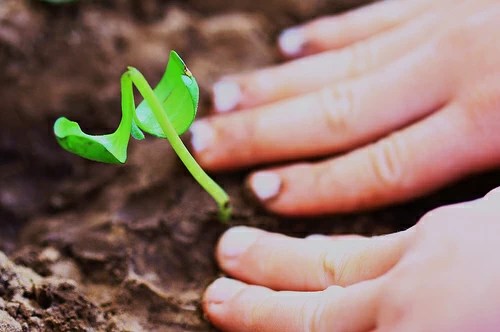 This post is by Stephan Argent, CEO of Argedia Group and a member of the Marketing FIRST Forum, the global consulting collective co-founded by TrinityP3
With all the emphasis placed on marketing ROI, it occurs to me that marketers might benefit from a cheat sheet on how to maximize return on their agency investment(s).  After all, like any other investment, it needs to be managed to be truly effective.
And whether you have one or many agencies, the basic principles still apply – perhaps even more so when it comes to collaboration and how you want over-and-above ideas brought forward in a meaningful forum.
So if you're looking to maximize the investment you're making in your agency relationships or even just improve the relationships you've already built – try these for an agency investment strategy
1. Define metrics for success
The most fundamental of all steps is to start at the beginning and define (and share) your metrics for success with your agency.  With your agency focused on your north star of success, you can be sure everyone's pulling on the same rope.
2. Get the chemistry right
Marketers go to a lot of trouble in agency searches to get the skills and costs right but often leave chemistry out of the equation.  In the same way you take time and effort to ensure a new employee is going to "fit in" with other members for your team, make sure your agency team is right for you – and the resources who will interface with them everyday.
3. Define your annual scope of work
Defining a scope of work will help you and your agency(s) create a framework for resourcing and costs.  For more details on how a scope of work fits into the overall compensation approach, click here for our blog on the fundamentals. Broadly speaking, defining your scope up-front enables you and your agency to come up with an agreed cost for what that scope will cost – and save disagreements later.
4. Do regular evaluations
If you don't do regular (360) evaluations you're asking for trouble because you don't have visibility into issues that may be impeding your agency's ability to deliver on your objectives.  The key here is 360 evaluation, leaving room for the agency to provide feedback as much as you want to provide feedback on them.  More insight on agency evaluation can be found here.
5. Know what things cost.
While that may sound a little odd, the root of many client / agency issues often stems from the disconnect between what the agency says things cost and what marketers believe they should pay for services. If you've not benchmarked costs in the last couple of years, now's a great time to start.  Benchmark costs to take the emotion out of a factual conversation or negotiation

6. Be clear
Sounds obvious, perhaps.  But being clear with your agency will save time, effort, angst and numerous changes if you're able to be clear in how you communicate with each other.  Work with your agency to define the best collaboration and campaign management tools to expedite and improve communication.
7. Give negative feedback quickly
If something's not right – say so.  Allowing the issue to fester and not dealing with them it isn't fair to anyone.  Address the issue head-on and quickly – and resolve it – or at least come up with a plan to resolve it.
8. Define ground rules for collaboration
With marketing budgets becoming increasingly fragmented and marketers using multiple agencies, you need to define how you want your agencies to collaborate with each other and what (if any) boundaries you need them to observe.
9. Define the process for sharing great ideas
If you want to take your agency relationships from "good" to "great", ensure you've got a defined process for agencies to present and share over-and-above ideas – even if they're not within their respective mandates. A great idea shouldn't be snuffed out just because it's not within a particular mandate or because there's no forum to share it.
10. Bonus on facts – not feelings
If part of your agency remuneration agreement relies on a bonus, make sure your agency's ability to earn that bonus is based on a clearly defined, easy to measure set of metrics.  Ideally, bonuses shouldn't be "all or nothing" but rather percentages based on performance on a number of different, measurable metrics.  More information on agency contracts and remuneration here.
However you decide to calculate your ROA metrics, remember that the more you invest in setting up your agency relationship for success, the better return on your efforts and investment.
What's your ROA?
photo credit: Pink Sherbet Photography via photopin cc
Want more articles like this? Subscribe to our newsletter: