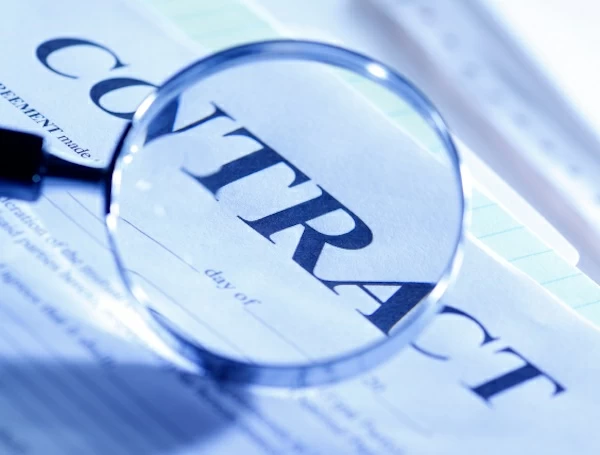 This post is by Jodi Randall, Senior Consultant with TrinityP3. Jodi is an ATL & BTL production management specialist with extensive experience and brings a wealth of knowledge and insight into production efficiencies and effectiveness across the breadth of production services.
My TrinityP3 colleague, Clive Duncan, recently wrote an interesting article regarding the contractual obligations of engaging a production house to produce a TV commercial. Clive compared the features and merits of an SPAA (Screen Producers Association of Australia) contract and a CPC (Commercial Producers Council).
Which contract is best – SPAA or CPC?
Clive's analysis concluded that a combination of clauses from both contracts plus importantly, the advertisers' specific terms and conditions is the most favourable commercial business solution for a commissioning advertiser.
Problems can arise without clear understanding of the contract in place
TrinityP3 has witnessed first hand the ramifications of advertisers not having a clearly defined production house contract which caters for all variations of unforeseeable situations during the production process.
Scheduling can be tricky when all variables are considered
The Australian arm of a European advertiser had in recent times scheduled a large-scale TVC shoot utilising a paid celebrity talent. The celebrity talent was only available for a specifically dated 3-day window and in part, this situation dictated the shoot schedule.
This limited availability created a timing schedule that had components of the production running tightly and concurrently. What the schedule didn't take into account was any unfavourable results from the concurrently running concept testing research.
Unfortunately that was the case with results unexpectedly weak. As a consequence there was no possible way to move forward with the existing script and satisfy the celebrity talent's original availability.
Making the decision to postpone a TV production
The advertiser made the decision to postpone the shoot to allow time to produce a revised script and a new animatic plus conduct a second round of research testing. The postponement meant moving the shoot date to the talent's next free opening – two months away.
Although the advertiser had not 'cancelled' but rather 'postponed' the shoot, the situation created implications and the production company involved sought compensation.
Re-scheduling involves extra costs – up to 100%!
The CPC agreement allows for cancellation fees from 25% to 100%
25% for more than 15 days from shoot date
50% for 10 to 15 days from shoot date
100% for less than 10 days from shoot date

In fact, the CPC agreement states that postponements should be treated like a cancellation, as there is no firm guarantee that the project will go ahead at a later date. Any number of factors could impede its execution or further delay the project – fair enough!
Moving production schedules comes at a price
With a production postponement very few pre-production costs incurred can be transferred across to the re-scheduled production. A welter of charges is still applicable such as:
re-checking casting availabilities and contracting
re-establishing and securing locations
props and wardrobe specifically designed and commissioned
pre-production crew expenses partly used up
agency creative charges
Put simply a postponement is effectively a cancellation. And a re-commencement translates to a re-brief and a new estimate requires additional production funds.
Lost revenue opportunity is the commercial reality for a production company
In this situation the production company highlighted the commercial reality that they had lost the opportunity to earn an income during this period due to the postponement. With 15 days notice it is extremely difficult to secure another project to replace the 'lost' one – fair enough!
Meet everyone's expectations
CPC and SPAA agreements are designed to guide all parties through a set of expectations whilst taking into account a number of variables. Understandably, in this situation all parties involved have attempted to limit their financial exposure.
The imperative conclusion with this case study is that all advertisers must establish a well-founded set of TV production protocols suited to their specific requirements, rather than perhaps naively relying on the industry standard which is largely designed to protect agencies and their suppliers.
Have you had experience with a postponed TV shoot? I would love to hear any of your comments or queries.
Want more articles like this? Subscribe to our newsletter: