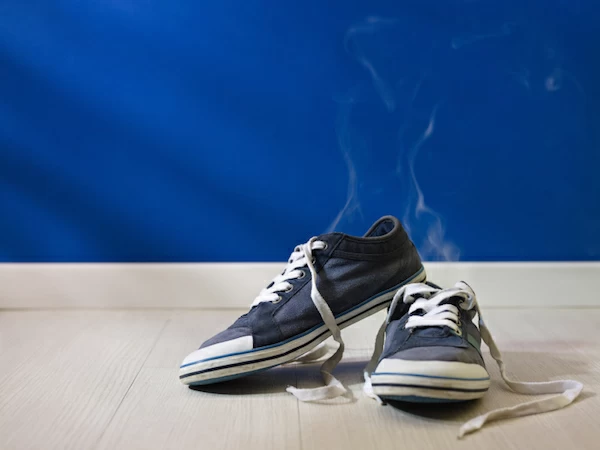 This post is by Chris Sewell, Business Director at TrinityP3. Chris has a wide ranging knowledge of all areas of the advertising and procurement world and specializes in helping companies understand the environmental impact of their marketing spend.
Six months ago I wrote a piece "The Dangers of Piggybacking the Government's environmental Policy". I argued that businesses, especially marketers, need to ignore government directions and set out on their own environmental journey.
Here, further evidence is presented to assist those still awaiting the appropriate signs from on high.
There have been a number of developments that further highlight the folly of waiting for federal leadership on the environment. Let's focus on just two of these today.
Firstly is the latest Lowy Institute poll that shows just how far out of step the Government's thinking is with the current mood of the voting public.
"In a striking shift in public opinion, 45% of Australians now see global warming as a serious and pressing problem', up 5 points since 2013 and 9 points since 2012. 63% of Australians say the government 'should take a leadership role on reducing emissions', while only 28% say 'it should wait for an international consensus before acting'."
The rise in consumers voluntary offsetting their carbon emissions
The mood and actions of the Australian consumer has changed.
Over the last six months we have seen a 20% rise in consumers taking matters into their own hands by offsetting carbon emissions from their on-line shipping. The voluntary offset market has been pulled from pillar to post as the politicians played with policies that affect our planet. Therefore a growing band of environmentally aware consumers are picking up the baton that the government has carelessly dropped. The Lowy poll results reflect this increase in activity.
Secondly any company wishing to trade outside of Australian shores needs to look at what is happening elsewhere.
So, while Australia continues to have an ideological debate about climate (in)action the world's second biggest polluter has entered the race for the hearts and minds of the consumer with the EPA's announcement of the capping of emissions from big coal in the USA.
I will not go into great detail here about the policy except to say that it does Australia's world standing in this space no favours. There is a good piece on the EPA's rules in the National Geographic if you wish to understand more.
While the article covers some very good points the one that I wish to focus on is from Bill Bissett, president of the Kentucky Coal Association who said:
"This is going to have a real impact on domestic use of coal … Our concern is what it does to investor confidence, what it does to our ability to borrow money."
We have struggled to get traction on the need to reduce carbon by painting a bleak picture of our children and grand children's future. Bill Bissett hits the nail on the head by going to the real reason we will get political change: Money.
Conversations around 'strand assets' are getting a better run than they did a few years ago. The risk around investing in carbon intensive projects (coal) increase everyday and the banks will help guide us to a greener future with their risk adverse lending practices.
Added to this with 30 trillion dollars invested by super and pension funds around the world they dwarf all other investment vehicles by a country mile. They take a long-term view so as to preserve our money for our retirement. These powerful investment machines are starting to have a good look at any asset that has the potential of being stranded in the ground by legislation.
Again for more details on this area I refer you to a great home-grown report put out by John Conner and his team at the Climate Institute titled Climate Smart Super: Understanding Superannuation & Climate Risk
What business can do to take advantage of this growing environmental awareness.
To put appropriate sustainable purchasing practices within your own business and all along your supply chain will require at least 6-12 months to get from agreement to initial benchmarking.
Depending on the complexity of your strategy, to move from this 'current state' to setting measurable reduction targets will then take another 1 to 2 years.
Business needs to grab the reins in the environmental area to ensure long-term survival. Corporates that wish to be competitive in 10-15 years time have to have a robust sustainability plan. That includes bringing their long-term business partners along with them.
For all on-line retailers, given the positive change in consumers thinking on the environment the inclusion of a carbon offset programme within on-line shopping carts has moved from a moral decision to a business imperative.
Also for marketers:
Ask questions about the sustainability of the goods and services you are buying.
Does the media strategy align with your current or aspirational environmental policies?
How is this measured and what can be done to reduce your footprint while still reaching your ever-greener audience in a cost effective manner?
The longer one procrastinates the higher the cost to play catch up becomes.
As carbon pollution increasingly becomes a hard cost as well as an issue of corporate reputation, understanding your company's current marketing carbon footprint today will not only help the planet it will also increase your bottom-line.
Start by contacting TrinityP3 today and conduct an environmental opportunity mapping exercise to see what steps you need to start putting into place. Your business has it's own unique requirements in this area.
Want more articles like this? Subscribe to our newsletter: