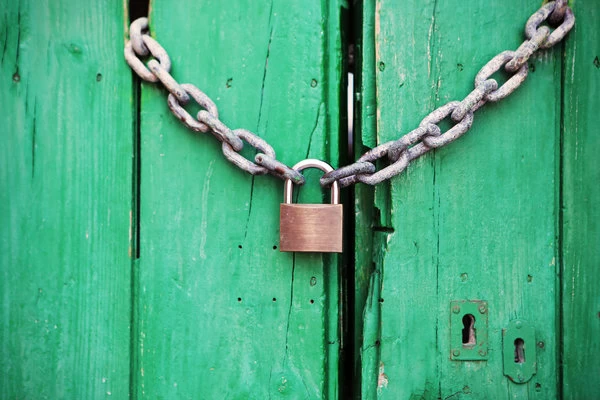 This post is by Chris Sewell, Business Director at TrinityP3. Chris has a wide ranging knowledge of all areas of the advertising and procurement world and specializes in helping companies understand the environmental impact of their marketing spend.
We are often asked to help quantify the benefits of embarking on a sustainable pathway.
While there are some clear measurables around energy reduction, the co-benefits are harder to put a dollar figure against.
Companies who trade in environmental goods and services already understand the importance of sustainability; as it is the life-blood of the businesses balance sheet.
For less enlightened businesses where sustainability is about corporate and reputational risk, the quest for tangible data to justify the short-term cost of the programme is not straight forward.
Show me the ROI for a sustainability policy that works
Firstly we need to identify the non-transactional and co-benefits that flow from a committed sustainability programme.
A number of difficult to measure benefits are well laid out in a recent piece of research from The Imperial College London University – Centre for Environmental Policy. It is called Unlocking the Hidden Value of Carbon Offsetting.
I have summarised below what I believe are the relevant findings that can be applied to all businesses with or looking at a sustainability programme, regardless of whether they have a voluntary carbon offset policy in place.
The research involved companies that had a comprehensive internal carbon management strategy already in place. Many also had in-house sustainability or environmental departments.
As all respondents were actively participating in voluntary carbon offset programmes, the measurement and therefore the reduction of carbon had direct cost implications. The easiest to understand is 'energy reduction' which equates to direct cost savings in power bills.
What motivates business? – The not so quantitative reasons
Brand image and reputation
This is the least tangible benefit that was identified. It is also the main reason why businesses have a sustainability programme. While a brand's value does loom large on a multinational's balance sheets, it is not until the company's behaviour is less than perfect that this is brought to light. The value placed on a brand is especially at risk for companies that are claiming the sustainability high ground.
The findings show that 67% of companies that have a voluntary offsetting programme in place are able to report a positive and tangible benefit that enhances the overall brand and reputation.
Keeping the staff happy
Like attracts like and this is never truer for companies that have a working sustainability policy in place. Be it to recruit new staff or retain key personnel the report states that 48% of businesses could equate their robust sustainability and offset programme to improved employee engagement. With recruitment costs continuing to rise having a reason to join and stay, especially when dealing with the younger more environmentally savvy workforce, having a clear and well-communicated sustainability mandate can help reduce this business expense.
Standing out from the crowd
47% of companies were able to link their programme to winning and retaining contacts. This finding is obvious, as businesses tend to want to work with other businesses that mirror their beliefs. Having a carbon measurement and offsetting programme in place puts 'meat on the bone' when answering the CSR sections of formal contracts. It also gives the sales team another reason for their customers to buy when speaking to like-minded companies.
Philanthropy and future proofing
Again an area that is difficult to quantify is philanthropy. Then again, by it's very nature, it does not need justification. Believing that helping the environment is the right thing to do and having an expense item for voluntary offsets does set a high sustainability pass mark. 37% of respondents were motivated by a philanthropic mindset.
Interestingly, the least recorded motivating reason to offset was supply chain management at 4%. I suggest we continue to watch this space as business will increasingly turn to carbon measurement as a benchmark for upstream pricing premiums and downstream cost control.
Looking beyond businesses direct benefits
The second half of the research looks at the co-benefits that were transferred from the participating companies' voluntary offset programmes.
This data is really important for offsetting companies allowing them to understand the correlation between the cost per tonne of carbon and the value of the flow-on effects.
All businesses that are currently buying or considering voluntary offsetting should read the full report for the details. Below is a brief overview of the results.
 Snapshot of the co-benefits of carbon offset projects
The report looked at 59 offset projects from around the world.
Let's firstly step back a moment and consider what occurs when a carbon offset project is implemented in one of these areas.
Like any other normal business investment there is the localised benefit of employment creation, which leads to a stimulating of the surrounding economy. As the projects are by their very nature environmentally friendly there are also some major benefits that do not automatically come when the normal mining or forestry industries enter what is often an impoverished region.
New technology and knowledge transfer, improved public health and air quality, and very importantly, the positive impacts on local water resources are all co-benefits that traditional investments do not necessarily deliver.
For those of you wanting a monetary figure for these co-benefits it is calculated to be $664 for every 1 tonne of CO2 that is offset for a project.
What to do with this information
For those of you yet to embark on a sustainability journey you will require at least 6-12 months to get from agreement to initial benchmarking.
Depending on the complexity of your strategy, to move from this 'current state' to setting measurable reduction targets will then take another 1 to 2 years.
Have a look at the report, as it will assist in understanding how a strategy with a financial framework can be achieved. TrinityP3 can help you tailor a business plan to suit your internal requirements.
Business needs to grab the reigns in the environmental area to ensure long-term survival. Corporates that wish to be competitive in 10-15 years time have to have a robust sustainability plan. That includes bringing their long-term business partners along with them.
For all on-line retailers, given the positive change in consumers thinking on the environment the inclusion of a carbon offset programme within on-line shopping carts moved from a moral decision to a business imperative.
The longer one procrastinates the higher the cost to play catch up becomes.
Start by contacting TrinityP3 today and conduct an environmental opportunity mapping exercise to see what steps you need to start putting into place. Your business has it's own unique requirements in this area. Independent guidance is definitely required. To understand more about first steps just ask.
Context on the report
Firstly I checked the source or sponsor of the research. It is always a good idea to remove the rose-coloured glasses when doing this.
The author of the report is the International Carbon Reduction and Offset Alliance (ICROA). The reports positive view of the benefits of carbon offsetting is therefore a logical outcome. The research itself has been conducted by the reputable Imperial College. With a clear view of the source it was possible to consider the findings in a context that removes any bias i.e. how are businesses looking at positives of a sustainability plan?
Want more articles like this? Subscribe to our newsletter: