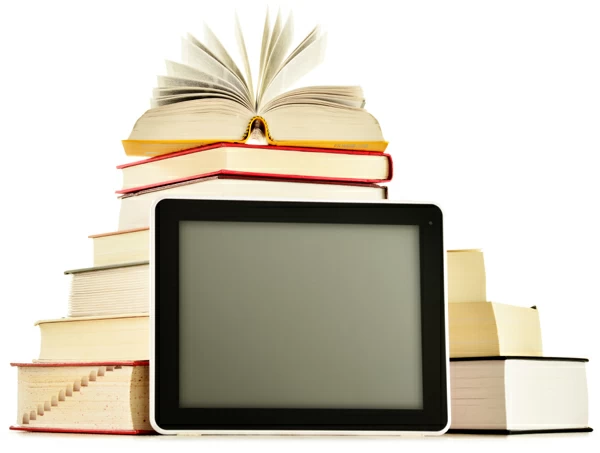 This post is by Chris Sewell, Business Director at TrinityP3. Chris has a wide ranging knowledge of all areas of the advertising and procurement world and specializes in helping companies understand the environmental impact of their marketing spend.
Now don't get me wrong here, an organised transfer of marketing spend away from printed materials to an efficiently managed investment in digital channels is the only game in town.
Unfortunately, in reality what happens is that the number of digital suppliers disproportionately increases, costs blow out and visibility of the process becomes blurred at best. You'll still have a good view of the dwindling print spend but the money going into digital is now lost in the strange www.world of acronyms and gobbledygook.
An example of how to wrestle back control
Firstly, it does depend on where you are on your transition away from print.
Let's paint a picture using a recent project for a major company that shows how transition from printing to digital can be approached.
This company had a large annual spend with a traditional printer and as the contract was expiring their governance dictated that they had to go out and test the market.
Marketing already had a comprehensive digital strategy in place with their agency but were looking to the future and how new technology could replace traditional commercial print communication.
So their challenge was how to link the mandatory need to review the print contract while at the same time move away from printing in an orderly fashion.
From a procurement standpoint the signal 'to go to market' would automatically ring alarm bells with the incumbent. An easy win for them would be to just extract yet another 'pound of flesh' from the current supplier. It is after all more cost effective for the printer to retain business that it is to go find a replacement customer.
The alternative is to test the wider market and seek a larger reduction in the print spend. While this does tick the savings box, replacing one printer with a cheaper one will not help uncover opportunities to use more effective digital tools.
Staying with the traditional model of either a printer, print group or print focused manager, will only enable you to watch the print spend reduce year on year but is this quick enough and where is the money now going?
Finding a better mousetrap
Let's return to the example company. They originally went to the wider traditional print market and could immediately see the financial cost benefits of switching printers. But where was the long term vision? What could these printers do to help the organisation move away from print when the digital alternatives were available?
The problem is if printing things financially rewards a printer there is no incentive for them to assist you to print less or recommend the latest digital innovation.
This forward thinking customer decided to revisit the original tender. They reengaged with the marketing department to better understand their current and future print and digital requirements.
With this information they adjusted the tender and then went out again to the market. Only this time they also included companies that managed all types of content and all channels – not just print. Importantly, they were not manufacturers of print so were agnostic as to what channel the content finally appeared in.
By rewarding potential new supply partners for managing the process with streamlined software, automation and account management where required, the transition to appropriate digital channels could be achieved in a more friction-less fashion.
And just as importantly the customer now gains the benefits of single vendor invoicing, cost transparency and will now get a view of all spend during the movement from print to digital.
How Marketing can uncover the benefits of transition from print to digital
Regardless of where you are with your print contract you should review whether your current model aligns with your planned digital strategy.
Question the financial model the incumbent printer has in place with you. If they are just paid to print items with no obvious direct revenue streams for recommending other channels then a review is required.
This does not mean that long-standing relationships with printers need to be completely severed. Normally a multi-channel manager will happily still give an existing printer the opportunity to continue to work on suitable projects.
Do not expect change to come a knocking on your door if there is no incentive for your current print provider to suggest it.
To find our how TrinityP3 Marketing Management Consultants can help you further with this, click here.
Want more articles like this? Subscribe to our newsletter: