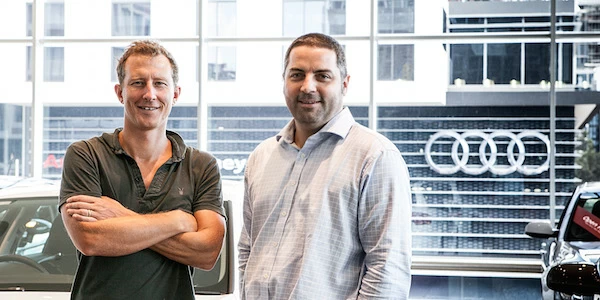 This post is by Darren Woolley, Founder and Global CEO of TrinityP3. With his background as analytical scientist and creative problem solver, Darren brings unique insights and learnings to the marketing process. He is considered a global thought leader on agency remuneration, search and selection and relationship optimisation.
The relationships between advertisers and their agencies are becoming more complicated and difficult to define. When they work well this junction of creativity and commerce can have a significant impact on both parties.
But what are the key criteria or ingredients for high performing advertiser and agency relationships? What are the challenges in managing these relationships? What advice do you have in regards to managing the relationship? And what changes will these relationships need to face in the foreseeable future?
Four thoughts on managing Advertiser / Agency relationships continues here with Audi Australia and their agency Holler.
Holler won the business in a competitive pitch run by TrinityP3 in 2012.
Since then the relationship has gone from strength to strength. Together, Kevin (right) and Mike (left) have overseen the development of the award winning work in the last Land of Quattro campaign.  
This then kicked off an increase in Holler's service offering with Audi to include CRM & Data. 
Audi Australia: Kevin Goult, General Manager Marketing
Holler: Mike Hill, CEO
What are the key ingredients for great client – agency relationships that really matter?
Holler:
First and foremost, you need a shared vision. This may adapt over time, but it always needs to be clearly defined and agreed upon from the start.
In terms of accelerating a positive relationship, find something outside of work that you have in common. Unfortunately, not all clients have an unbridled passion for the intricacies of fishing…
Audi Australia:
I'd second the point about a shared vision and add that it needs to be communicated at all levels of the business. Even people who aren't retained on the account should have a basic understanding of what the brand is trying to achieve.
I also want the agency to tell me when an idea or strategy is terrible. Easier said than done, of course. But vital.
What frustrates you the most in managing agency relationships?
Holler:
Competing with other agencies for budget can be incredibly time-consuming and not helpful for any party. It's why we have retainers though. Again, it works best when each agency has a set area of operation that the client enforces.
Audi Australia:
Agencies who over-promise and under-deliver can be extremely frustrating to manage, however ideally, we've done our due diligence and selected the right agency with similar business principles. Nevertheless sometimes individuals on accounts can be inconsistent, can make false promises and generally cause more relationship harm than good. High staff turnover is also unwelcome and can point to problems in the business, and of course arrogant or self-centred behaviour (on both sides) can also have a negative impact.
It would also be great if the agency CEO drove one of our cars – that's a real negative!  I'll say no more Mike!
What's the one piece of advice you'd give to other marketers to manage their agency relationships better?
Holler:
Most marketers (and agencies) know that setting aside time to focus on the relationship, is crucial. But many either don't stick to it or end up talking only about work. Lock in 360 reviews and stick to them.
Audi Australia:
The client and the agency need to take a genuine interest in how the other works. Holler have a unique way of working, Modes and a lack of understanding can lead to serious issues and a loss of trust, which is critical.
It's also important to push your agency, but not to breaking point. Otherwise the trust (and the passion) is eroded.
How do you think agency relationships will change in the future?
Holler:
Remuneration models will change, with bonuses paid to staff and not the agencies. This will be a way to keep staff on the same account and working at the same agency for longer than the average tenure.
Furthermore, the budget breakdown between different client departments (marketing, communications, tech/IT etc.) will be more fluid. The kind of work that agencies do is no longer as clearly defined and this impacts where the budget comes from.
Audi Australia:
More co-location. Agencies sharing office space can only be a positive thing for their relationships with one another. It also means less client commuting between different locations, which I wouldn't complain about!
Agencies and Advertisers: If you have Four Thoughts to share on good agency / advertiser relationships please contact us for more details on how to participate.
Want more articles like this? Subscribe to our newsletter: