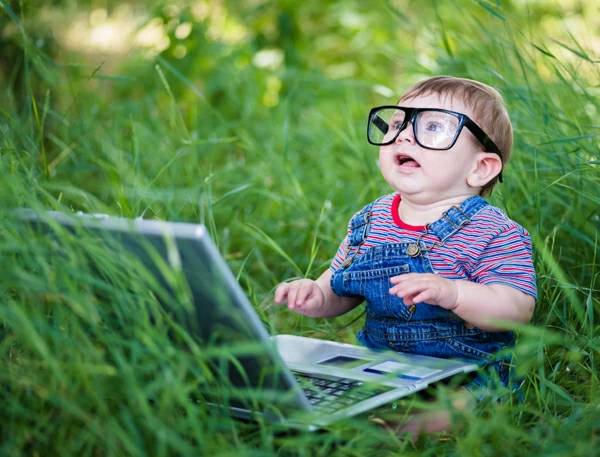 This post is by Zoé Freeman, a Senior Consultant at TrinityP3. Zoé  is a dynamic professional with 15 years of experience in digital marketing and a unique combination of technical knowledge, business acumen, marketing and management skills. 
Having moved from digital agencies to creative agencies I find the phenomenon of having "digital" in every job title rather quaint. There was no Head of Outdoor or Radio Account Manager. Yet anyone from a digital background gets this word tacked onto their title.
Here are my 3 predictions for the future of digital in creative agencies:
1. The death of the 'digital' job title
Smarter agencies are skilling-up their "traditional" teams and dropping these job titles. At the same time they are realising that sometimes they need additional areas of expertise to handle the multi-faceted nature of digital.
A few examples seen recently:
Digital Producer > Account Manager
Why shouldn't the account management team be managing all projects regardless of medium?
Digital Creative > Creative
Good copywriters now write for all mediums, but the rise and rise of Search and Content Marketing has necessitated additional expertise here.
Any Art Director worth their salt should now know the fundamentals of good digital design and ideally be across UX/UI as well. However a UX/UI expert may also need to be on hand for trickier jobs.
The Digital Strategist
The Digital Strategist or Head of Digital continues to act as change manager, jack-of-all-trades and client-facing subject matter expert, and is likely to be the last to go. But as a generation of digital natives enter the workforce they too will need to adapt or perish.
Client Side
Every brand and his dog seem to be currently recruiting a Digital Marketing manager. But where do their jobs end and the rest of the marketing team's begin?
As the Digital Strategist's client-side equivalent they may be last to go, but as soon as they start to be promoted up the marketing chain, the need for the digital distinction will go as well.
2. The digital agency as a credible threat
Making websites is really complicated and involves a team of specialists to do anything beyond brochureware.
Social media is a whole new world that changes every five minutes and has empowered consumers in a way that frightens the pants off many brands.
Digital media means thousands of line items on a media plan instead of ten.
To excel at search an agency needs at least one person with a sound understanding of the search algorithms and how websites are made and updated.
Digital Agencies who have been navigating this crazy world and made a success of it look at traditional advertising and see mediums that are less complex, not at all interactive and a lot more predictable than the world they've been navigating for the past 20 years.
So assuming some digital agencies have the creative confidence to pull it off, they represent a very credible threat to the traditional creative agency. After all, a TVC is not a big leap for the social media agency creating viral videos. Outdoor advertising is a banner ad that doesn't animate and a brochure is a one page website that doesn't need cross browser testing.
3. The end of the "Yes we can make that!" attitude
Find me a traditional agency and I'll find you a website horror story.
Brochureware, promotion sites and eDMs are safe and fertile ground for traditional agencies. They can integrate the customer journey throughout the multiple mediums and deliver great results for clients.
But a traditional agency taking on eCommerce or APIs or CRM integration is no different from the agency taking on the interior design of their client's offices. There's a tentative connection, but it's so far away from the core business of the agency that they often come undone.
They need to bump in whole teams of specialists, that need to be retained in some way to support the site once it's live. They don't know how to best cost, plan or mitigate risk on these complex builds and integrations.
Smart agencies don't try to pass off highly technical experts as their own. They do what they do best – know the brand, the client and the customer – and outsource the rest. They help the client manage this relationship and get the best outcome for the brand.
To find our how TrinityP3 Marketing Management Consultants can help you further with this, click here.
Want more articles like this? Subscribe to our newsletter: