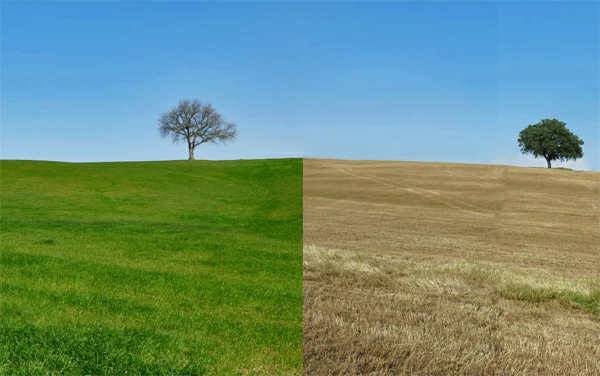 This guest post is by Tom Sadler, Sales and Marketing Director for Indago Digital. Indago Digital provide ROI targeted SEO, SEM, Display and Paid Social Media campaigns.
What do you think it would be like to work client-side?
After 7 years in the digital industry, working agency-side, I've lost count of the number of times I've heard this question asked. I've heard it in the pub, around the water cooler and even in the boardroom.
Ask around your own office, and you will likely hear how "the grass is greener", or that "clients have it easier", but is this right? Are you better off client-side?
In 2013 MFA revealed that agencies had had a 33% staff churn rate for the previous 12 months. If all the above was true, why would anyone ever work agency-side?
At Indago Digital, we wanted to put this question to bed once and for all, so earlier this year, we decided to run a quick survey of digital marketing staff, to find out just who had the better deal – clients or agency staff.
In order to get a balanced viewpoint we needed to obtain results from a wide variety of experience levels and skillsets within the digital industry. We also wanted a good-sized polling group; anything over 100 respondents would make the survey more accurate, worthwhile and telling.
To reach the right people in the right places, and as many as possible, we seeded the survey on our personal LinkedIn networks, Adnews ran an article, ADMA posted it on their Twitter feed and our good friends at the IAB emailed it to their members. We were ecstatic to have over 250 respondents. Now for the results:
Common themes included:
Client-side work way less hours
Client-side pays way more money
Client-side employees get more training
Agency highlights:
We began by asking respondents if they would consider swapping roles and moving over to client-side. To our surprise, only 15% replied that they had had enough of agency life, and that they were looking to move client-side as soon as possible.
Agency happiness came next, with over 85% of people surveyed declared that they either loved their job, or that it was good enough, but not perfect.
Next up was the all-important salary question. We were expecting huge dissatisfaction, but again the results were surprising, with only 28% of users feeling that they were underpaid.
When it came to working hours, 60% of respondents thought that if they moved client-side, they would work fewer hours, enjoy a better work/life balance and earn more.
Over 62% of agency staff enjoy working on multiple clients or verticals, and believe that this is a key of benefit of agency life. In contrast, clients are often restricted to a single brand.
Client-side highlights:
A meagre 3% of client staff said that they had had it with client-side, and that moving to an agency was their next career move.
When it came to happiness, the results were similar to the agency responses; with over 88% of people either loving their job or saying it was good, but not perfect.
For salary, the response was similar again. Only 23% of client-side staff felt that they were underpaid.
Only 8% of client staff felt that they would have a better work life balance if they moved to an agency.
Over 26% felt they would be paid more at an agency.
Conclusion:
The results made for interesting reading. For someone who is attempting to build an agency, staffing and staff happiness is incredibly important to our future success. I found it incredibly surprising and reassuring to discover that over 85% of agency employees were happy with their jobs and their side of the industry.
The most surprising stat, for me, was that over 26% of client-side staff felt that they would be paid more at an agency. This differs completely from my own experience and my understanding of the industry as a whole.
Once we'd had digested the results we realised that we were left with more questions than answers, like:
If 85% of respondents are generally happy with their work, and 72% happy with their pay, why do we have such a high industry churn rate?
Why are we such a fickle bunch?
Is the constant entry of new providers to the market responsible for this massive staff turnaround?
What's giving us such itchy feet?
Have we all become slaves to the almighty dollar, ready to jump roles for a slight promotion or a pay rise?
After the success of this poll, we aim to run a similar survey every year. We hope to build our knowledge of the industry, understand our own staff better and answer these additional questions, while also collecting some interesting conclusions from historical data.
That is, of course, unless I decide to pack it all in for a cushy, high paying client-side role…
Digital Marketing Infographic
The infographic below was produced by Indago Digital.


Share this Image On Your Site
Want more articles like this? Subscribe to our newsletter: