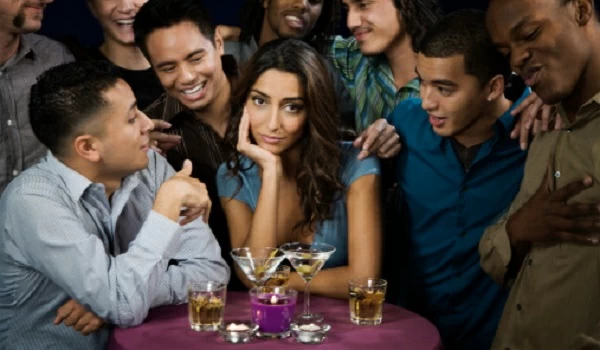 This post is by Darren Woolley, Founder of TrinityP3. With his background as analytical scientist and creative problem solver, Darren brings unique insights and learnings to the marketing process. He is considered a global thought leader on agency remuneration, search and selection and relationship optimisation.
At the start of last year an agency in Amsterdam created a new phone app that was promoted as being 'Tinder for marketers', where marketers could simply swipe through the best agencies in town and add the one they fancy to their pitch list.
Then about the same time this year an article in AdWeek caught my attention regarding the misalignment of expectations between agencies and their clients on media. The article referred to the results of an annual research report by New Business Consultants RSW/US.
Reading the results of their survey highlighted a number of very interesting trends they had identified in the market.
74% of marketers reported using two or more agencies to support their business, up 12% on the previous year.
More than 40% of marketers expect the amount of project work to increase in the coming year.
As the report notes:
"We believe the reason why more marketers are jumping on the "two or more agency bandwagon" is in part, because they can. We hear from the marketing prospects we reach out to on behalf of our RSW/US agency clients that marketers receive 100's of calls a week from agencies – creating a bounty of potential firms to choose from that can bring them new ideas and new thinking and new skills. We believe the other reason more marketers are using multiple agencies is because they need to. With the speed of technology changes, the demands for proven ROI, and the thinning of the marketing ranks, there is a need to tap into multiple agencies to find the right fit agency to meet their changing business and marketing needs".
Lets look at these in detail…
Because they can
Several years ago Mark Buckman, at the time a high-profile CMO in the market, noted then there were too many agencies in Australia.
The truth is there are more choices then ever before. Not only are there more agencies, but the main driver of growth is the increase in specialisation in the agency pool with an increased number of agencies providing specialist skills in digital, mobile, social, data analytics, shopper and retail activation and the like.
Although the larger full service agencies have also tried to build these services into the breadth of their offering, there is always a doubt that the depth of specialist knowledge is integrated into the agency.
With so much choice there must be an element of FOMO at work (Fear Of Missing Out), as any one of these agencies may be the one to make the difference to their marketing.
Because they need too
Most marketers have seen their budget move increasingly to digital technology and their needs broaden as they embrace more and more digital channels and touch-points as part of their marketing strategy.
While the increased demand for specialist services is clear, the way these services are implemented is not. In most cases, rather than a new channel being added as part of the existing roster of services provided by the agency, it is more likely to be undertaken as a project to test the results. Making this separate from the main agency roster provides an opportunity to contain this project.
Others may be more opportunistic, with the agency offering a specialist service that the marketer has considered, but not had the resources available to them in the current roster to execute. In this way the project is actioned specifically to the specialist ability of the agency.
It is also common for agencies to be added in alignment with new skills resources on the client side. The appointment of a lead role internally for digital, social, mobile and the like, will stimulate the appointment of specialist agencies, usually selected by their history with the individual appointed into the new role.
But no matter what the reason or chosen implementation, the fact is that the same driver for the requirement of more agencies is also driving the increase in the amount of work that is project based.
Because it is easier
But one area not touched upon in the survey results, because the question was not asked, is are these additional agencies and the projects managed with the same rigor and due diligence as their retained resources?
In our experiences reviewing and strategically aligning hundreds of agency rosters for advertisers as diverse as insurance companies to retailers and automotive to consumer goods, we have made some consistent observations relating to these additional project based agencies on a roster:
Often they were not appointed via a competitive tender process as they were engaged to undertake a very specific project.
The initial project was often under a "budget" threshold and therefore usual contracting was overlooked, even when subsequent projects made the spend significant.
They are rarely counted in the agency roster, overlooked for those agencies that are contracted or retained and so are hidden from view.
The advantage for the client to add an agency on a project basis is that often it will fly under the procurement radar as the spend and project based commitment are deemed too small to require the due diligence and rigor.
This makes it easier for the marketers to either appoint an agency they know, to work on a project without a procurement process. Beyond the lack of a competitive selection process it also means they do not have to worry about a contract either.
So what's the problem?
On one level, you could consider the fact that just because many people do it it must be best practice. But the fact is that it can lead to significant problems and when it does, while marketers can be good at hiding these failures, it still costs time, money and resources to fix.
The three main dangers of this approach are:
How can you be sure you have the best supplier available for your specific requirements? We had a client find out that the mobile specialist agency they appointed needed to outsource all of their development work even though they had maintained they were an end-to-end mobile solution, whatever that actually means.
How can you ensure you are not overpaying for the services the agency is providing, either on the immediate project they are appointed for or longer term? An agency that had been on the roster for more then five years, had never been reviewed, was billing several million dollars a year and operating way outside their core competency and charging handsomely for it.
And if they are not the right agency, how can you remedy the appointment without the framework of a suitable contract? A client ended up in a copyright dispute with an agency who had developed their brand and company website over a protracted period of time and yet had never implemented a contract to ensure all of the intellectual property in the site would be assigned or licenced to the client.
Get the rigour without the hassle
We are the first to agree that it is a waste of time running a time consuming RFP for a small project. But there are some easy ways to get the rigour without the hassles when appointing an agency to a small project.
Research the marketplace and find out who else is available to you rather then choosing the first agency to say what you are waiting to hear. A bit like going home from the bar with the first person to buy you a drink. It may be fun or it could be dangerous. We know this is difficult and have provided advice on this previously. But it is worth doing, because using a hit / miss approach, a miss can be costly.
In regards to cost, a competitive quote is a great approach as long as the agencies will guarantee the cost. Make sure you either set the project budget up-front or have the agency sign off on it to make sure it does not blow out or you have the agency fees benchmarked and assessed. Importantly have all of these costs set in a purchase order, which means setting up the agency as a vendor.
Finally, make sure the terms of the project are set in a short-form vendor agreement. Legal or procurement can help you with this. It makes sure you are protected and that both parties know their rights and responsibilities, eliminating any surprises at the end. And who knows, if this affair blossoms into something more, then down the track you can upgrade the contract into a pre-nuptial agreement.
Want to employ a specialist agency for a one-off project and don't know where to start? Try TrinityP3's new "Perfect Match" service and take away the worry and risk. Find out more here.
Want more articles like this? Subscribe to our newsletter: