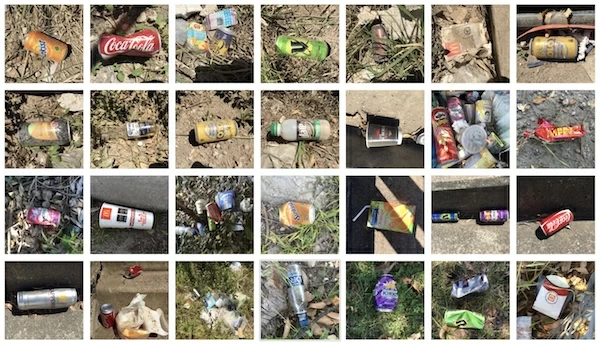 This post is by Chris Sewell, Business Director at TrinityP3. Chris has a wide ranging knowledge of all areas of the advertising and procurement world and specialises in helping companies understand the environmental impact of their marketing spend. 
For the ultimate post in the Become an Instant Expert series, we'd like to focus on Environmentally Sustainable Marketing.
Are you environmentally concerned and ethically aware and looking to see how you can apply these beliefs to the brave new world of marketing?
Are you just starting your career, and starting to find your place within marketing teams?
Although you admire the mentors that surround you, you feel like there's a disconnect between your understanding of the environmental challenges facing the planet and the way your values are being applied in the world of marketing.
Sound like something you would like to influence?
If so, then this introduction on how environment benefits can be woven into day-to-day marketing life is for you.
There has been a series of posts aimed at helping guide you on how to apply practical improvements to everyday marketing strategy and execution. These simple pointers come from marketers who have been learning the trade and executing campaigns since the early 90s – plus they are passionate about improving the world we all live on.
So, we'd like to share some insights with the future 'influencers' in the industry so that you can better entwine environmental performance with marketing outcomes therefore helping the planet while enhancing your career.
Why we should care about environmental sustainability within a marketing strategy
Today you will find that sustainability policies and reporting are now embedded within all major corporates – especially any that feature on the Dow Jones 500 sustainability index. Guidelines and monitoring are being introduced in all aspects of business activities within the boundaries that come under their direct control.
Marketing generally falls outside these boundaries, but drives both product and buying decisions and also directly affects brand image, reputation and value. Therefore, it is important for any company that wishes to have a sustainable business model to have a comprehensive understanding of the environmental impact of its substantial marketing expenditure.
So what simple things do you need to understand to begin with?
Read the company or clients published environmental policy and see if you can demystify it so it can be implemented effectively through any future marketing strategy, planning and process. If it can't ask why.
Start to include sustainable marketing ideas in the strategic plans to enable stakeholder agreement and reporting. If nothing else it will start a discussion on inclusion and then listen for valid reasons why not. A lack of understanding is not a valid reason. Put your hand up to find out more.
The aim is to develop sustainability targets and design monitoring and reporting methods to allow integration into existing marketing requirements. Start simple and build from there.
How hard is it to introduce environmental awareness into marketing
To put appropriate sustainable purchasing practices within a business and all along the supply chain normally requires at least 6-12 months to get from agreement to initial benchmarking.
Depending on the complexity of your strategy, to move from this 'current state' to setting measurable reduction targets will then take another 1 to 2 years. This might seem like forever but like any journey it is the first step that is sometimes the hardest. And the learnings from the challenges and pitfalls along the way are just as valuable as the destination.
At this stage of your career it is about experience and learning to deal with barriers to change. The path to environmental sustainability is full of naysayers and deniers. Find like-minded people in the organisation and remember fortunately you are not alone.
The strongest argument for starting today is that business needs to grab the reins in the environmental space to ensure long-term survival. Corporates that wish to be competitive in 10-15 years time have to have a robust sustainability plan. That includes bringing their long-term business partners along with them.
The longer one procrastinates the higher the cost to play catch up becomes.
Translating corporate environmental strategy into marketing output
Gone are the days when telling the world you use recycled paper cuts it as a sufficient response to the environmental requirements section of a new business pitch or tender. Expectations have moved forward.
There have been major improvements by leading, forward thinking businesses in the compliance requirements for all aspects of sustainable practices. From the growth in the building of 5 star Green offices to green energy supply and energy efficient (read low carbon as well as cost) refits.
From light bulbs to travel rules, sustainability is now embedded in the day-to-day business strategy. Whilst the initial focus has been on high emitting areas of a business, the energy efficient glow is now shinning brightly on how to include the marketing spend.
 The importance of weeding out the bad corporate citizens as partners
Marketing is connecting with consumers in a relevant and cost effective manner. Delivering this message in a targeted way requires an efficient process. Reducing carbon and therefore lowering the environmental impact of communication is by its very DNA an efficiency driver.
So how do you get your marketing partners to understand this and work with you in the language of lower CO2?
Anyone you ask is more than capable of wheeling out an elegant environmental statement.
"We recycle this and that and we really, really care". If they are not able to tell you the carbon impact of the goods and services they provide, these statements are not worth the PDF they are displayed on.
As with most things in life you get what you ask for
When you have to negotiate with marketing suppliers, ask them to ensure they deliver more accountable reporting that matches the requirements of your company. If there are no clear overall guidelines that translate easily across into marketing think about what can be achieved in the short term. You are looking for like-minded people who will work with you to do better than is currently being achieved.
Big environmental gains can be made by going to a wider market on large projects to seek new alliances by adding environmental deliverables with a focus on evidence of achievement.
Here are a couple of examples of what you can do today.
Running an event? Try specifying no plastic bags or balloons. There's enough negative publicity floating around these two long lasting ecosystem threats to motivate you to ensure you or your clients are not associated with them. Remember the brand risk we mentioned earlier.
Setting guidelines for environmental requirements when going to market
Here are a couple of examples of how you could structure questions that demand evidence:
1)  Explain how you measure the environmental impact of any project you undertake on our behalf. Please show reporting functions and frequency and examples of the report.
2)  Based on your ability to show the environmental impact of any work you conduct for us please show examples of how you will work with us to minimise this without adversely affecting the business strategy.
Your business has it's own unique requirements in this area. Independent guidance is definitely required. If you need to understand more just ask
Finally it is not all about just going digital.
There is a great term in environmental studies. It's called unintended consequences of substitution. A good example of these consequences can be seen when recently we were privileged to have a research project accepted and undertaken by the University of Sydney under their Post Graduate Masters of Sustainability Program.
We posed the question 'What is the carbon impact of both the production and consumption of internet advertising'? Bigger than you would imagine is the answer.
A condensed paper from the students where they examine the GHG emissions from Facebook can be read here. The title does give you a sneak insight to the answer "Something about Facebook all marketers who care about the environment need to know".
If you are interested in discussing this subject with us, then we'd love to here from you. Or you can share the link to this page with your manager.
Thank you for reading. Here is your TrinityP3 Instant Expert Certificate:

PS – remember to look back over all the other posts in the 'Become an Instant Expert' Series:
Our Environmentally Sustainable Marketing services are all about ensuring that marketers and their organisations have practical and measurable ways to benefit from their commitment to sustainability. Learn more here
Want more articles like this? Subscribe to our newsletter: