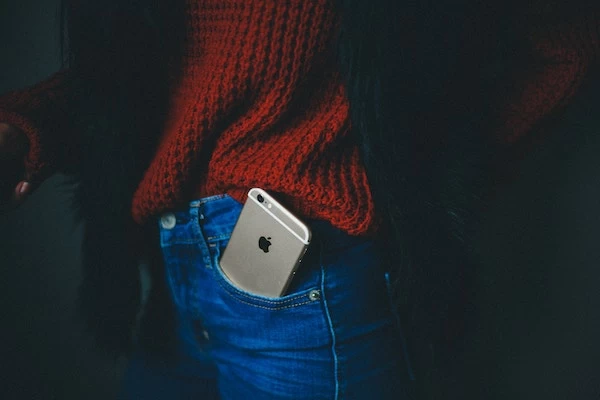 This post is by Natalie Giddings, Managing Director of The Remarkables Group. With over 12 years' practical experience within the marketing industry, Natalie has created social media and influencer strategies across many of Australia's largest retail, food and lifestyle brands.
When consulting with brands and through our yearly audience surveys, we see a vast chasm between the levels of sophistication that influencer marketing has been operationalised within businesses. Where some marketers are in the journey are absolutely worlds apart.
Influencer activity – when done well – requires time, energy and expertise. With more and more budget earmarked for influencer marketing by 2020, brands must re-think treating it like a bolt on tactic. The missed opportunities and consequences for brands who do not have a strategy in place are far-reaching.
Do you know the influencer marketing space has evolved at lightning speed in recent years, and the velocity has increased exponentially year-on-year. An insightful survey of client-side marketers recently completed by the ANA in the US highlighted a few trends.
A large majority of respondents (75 percent) stated their company is currently using influencer marketing. Of those who are currently using influencer marketing, 43 percent stated they planned to increase influencer marketing budgets over the next 12 months. Of those respondents not currently using influencer marketing, 27 percent plan to begin in the next 12 months.
Coupled with the increasing diversity of services and platforms geared at helping brands to manage their influencer marketing, it's not a straightforward space.
We've had the benefit of operating in this space for six years, running continuous programs since we started in May 2012, first as a talent agency and now as strategy and implementation specialists. Now our primary focus is creating strategies and managing influencer and brand collaborations.
There are a number of cowboys on both the brand and influencer side. This is usually the type of activity critics cling to. But any marketing method can be fraught with potholes without a strategy in place. So what clangers could you be making?
Jumping in Without a Strategy
Thorough planning and thought must go into understanding how to focus your efforts. A strategy is absolutely essential. There are different influencers, channels, and tactics to consider according to your marketing objectives or for each phase of the customer journey.
Influencer marketing is not a one-off initiative to create temporary lift, but rather something that must be woven into a broader marketing strategy.
Successful influencer marketing requires a long-term view. This doesn't necessarily mean embarking on long-term partnerships with every influencer (Though results show that inviting influencers in to your business has its benefits too), rather mapping out a 12-month strategy that goes beyond campaigns to a longer-term focus for where the brand is trying to position itself, over time.
Not Benchmarking and Optimising Overtime
Next to launching without a strategy, not setting benchmarks from the outset, is the biggest mistake we see brands making. How can you tell if activity was successful if you don't know what success looks like?
It is tricky and tempting to skip when every strategic approach need its own construed metrics based objectives, for the influencers you work with and previous performance.
Without an active measurement framework, there is no optimisation. That means not actively adjusting the approach, messaging, formats, channels and influencers to come up with the most effective use of your budget. The default metric is usually just to get a stack of great looking content. But this is a missed opportunity.
Furthermore, effectiveness of influencer marketing is typically measured by an influencer's engagement rate. We turn this on its head.
Engagement is a terrific metric for influencer identification. But the results of your program should hang on much more information. Engagement rate is a measure of the effectiveness of how an influencer connects with their audience. True brand marketing will therefore go one further when it comes to the effectiveness of a program.
Taking Shortcuts
Some dip their toe in it and experiment with some of the so called easy access platforms to get your product to 100's of influencers. The truth is from our own experiments, there are no shortcuts. A recent audit we did in the FMCG category highlighted this type of spray and pray activity is rife.
Yes, there are charlatans who will take your money and run. I've badged them "Product Mules". Just like there are cowboys prescribing tactics that don't ladder up to your broader marketing strategy. Given the finite nature of product awareness, that risk is too great. There was also coverage of ghost followers for some of the influencers being used by the NSW government recently.
If you employ the correct analysis and vetting process, you'd know to not approach or work with those influencers. It is tempting to try and skip a few steps, but you really can't afford to rush the process. Like any due diligence we as marketers must do, you dig much deeper. Consider setting up a test and learn environment to benchmark activity and identify key learnings specific to your category.
A development I've seen in the last twelve months is a small group of brands now have a dedicated influencer marketing role in-house. Some with multiple roles.
I still remember, not so long ago, when this social media was hand-balled to the intern. Now brands have entire devoted departments. While on the other hand, many brands are still leaving the activity dormant within their PR function, rather than truly partnering with influencers to unlock their full potential.
Need some more guidance? We've created a 29-page Whitepaper to teach you:
Why you need an influencer marketing strategy
How to plan and optimise your activity
The best metrics to measure
What does success really look like?
PLUS, we asked Australia's top influencer marketing specialists who are actively responsible for the influencer marketing on a day-to-day basis within their brands, to share their top 7 tips for you too. They include Origin Energy, South Australian Tourism, ME Bank, Ryderwear, Bupa, MYOB & Coty.
You can download the White Paper "The 7 Biggest Mistakes Made in Influencer Marketing" here.
TrinityP3 exists to help you drive best possible performance outputs. We can help you innovate to achieve this with these Agency Performance Services.
Want more articles like this? Subscribe to our newsletter: